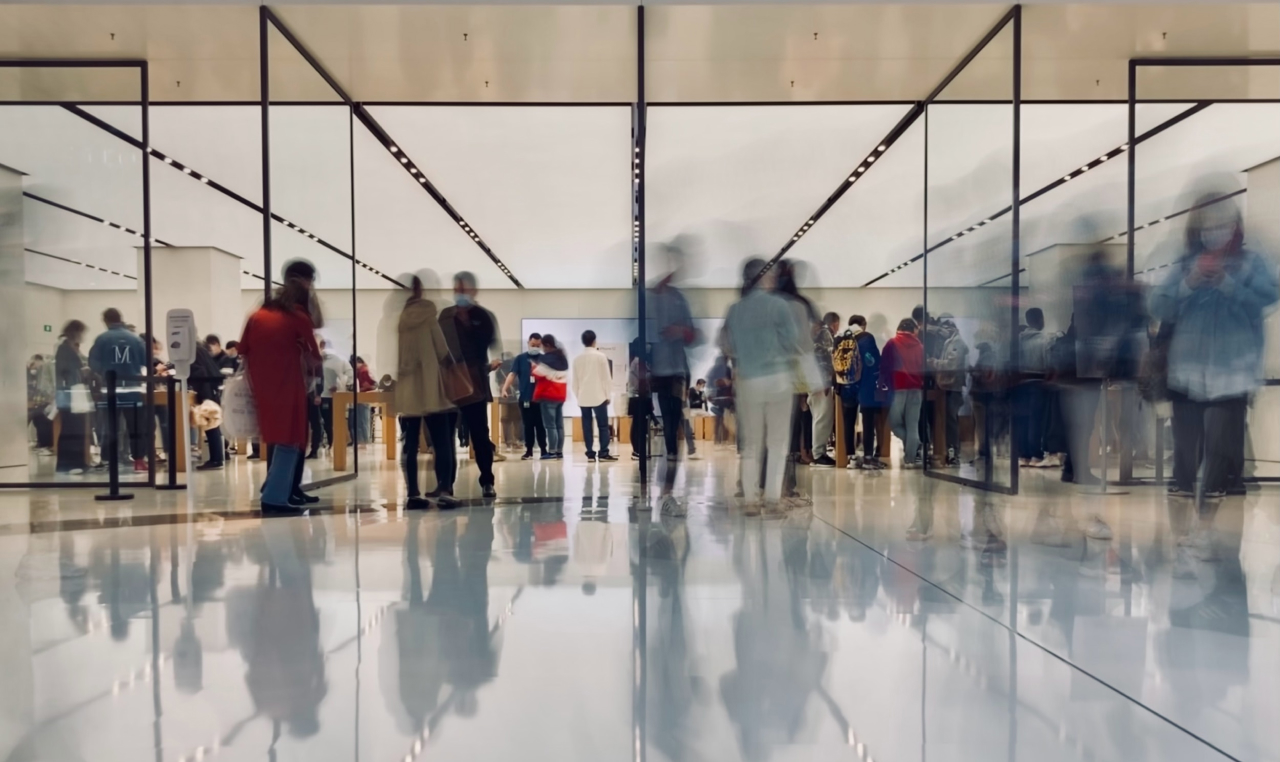 Indoor Positioning Systems
Indoor Positioning System
This solution will bring your customer service and employee management to a new level.
Check the case studies
What is indoor positioning?
Indoor positioning is a technology, which uses a network of BLE devices to locate people or objects in such places where GPS and other satellite technologies cannot do it properly. This IoT solution in particular lets businesses locate their employees or customers and use this information for business development purposes. Can you think of how this technology can benefit your business?
Ask us questions
From the technical perspective
GPS technologies are not precise enough to locate people inside large buildings, such as airports, malls, or warehouses. And this is where indoor positioning comes into play. The IPS technology offers a few ways for locating people and objects with one-meter accuracy. One of such ways is based on iBeacon — the technology developed by Apple, which employs BLE transmitters.
From the business perspective
Indoor positioning in retail can help businesses advertise their products to potential customers passing by their store. At the airport, IPS can help passengers find their way around the building and receive timely flight information. In warehouses and plants, it can help employers supervise their workers. The opportunities are indeed endless when you start thinking about it.
Whom we offer our indoor positioning solution to?
Stores & Shopping malls
Exhibition & Business centers
Warehouses & Construction sites
Airports, Subways & Railways
Hotels & motels
Plants & Factories
What do we offer?
Indoor mapping
We create a virtual map of your building and embed this map into a mobile solution. Now, the system is customized for your specific needs — you have the entire venue at your fingertips.
Help people navigate
If a person gets lost in a mall, they can see their precise location and find their way around the building. You can show them a route which will take them directly to your store.
Indoor positioning
The BLE beacons we install help us locate your customers and employees. This way, you can help people navigate around the venue and collect their behavior statistics.
Analyze business statistics
You can send personalized information on discounts and special offers directly to your potential visitor once they step into the vicinity of your store.
Data analytics
User behavior data is analyzed with the help of artificial intelligence. Now, you collect and analyze almost any statistics you need and adjust your business strategy accordingly
Automate customer service
At the end of the day, you can see how much time your employees have spent working and how much time they were wandering around.
Collect behavior statistics
When a client spends a lot of time in front of a certain item in your store but leaves with nothing, you can send them a promo code for this very item to convince them to make a purchase.
Reduce waste
There is no need for brochures and handouts — all the relevant information can be sent to a passer-by's phone directly. This is how you reduce paper waste.
What Difference Do We Offer?