WorldLabs – Online Business Incubator  
WorldLabs - Online Business Incubator
Elevating ideas has never been so elementary as it's now with the startup incubator program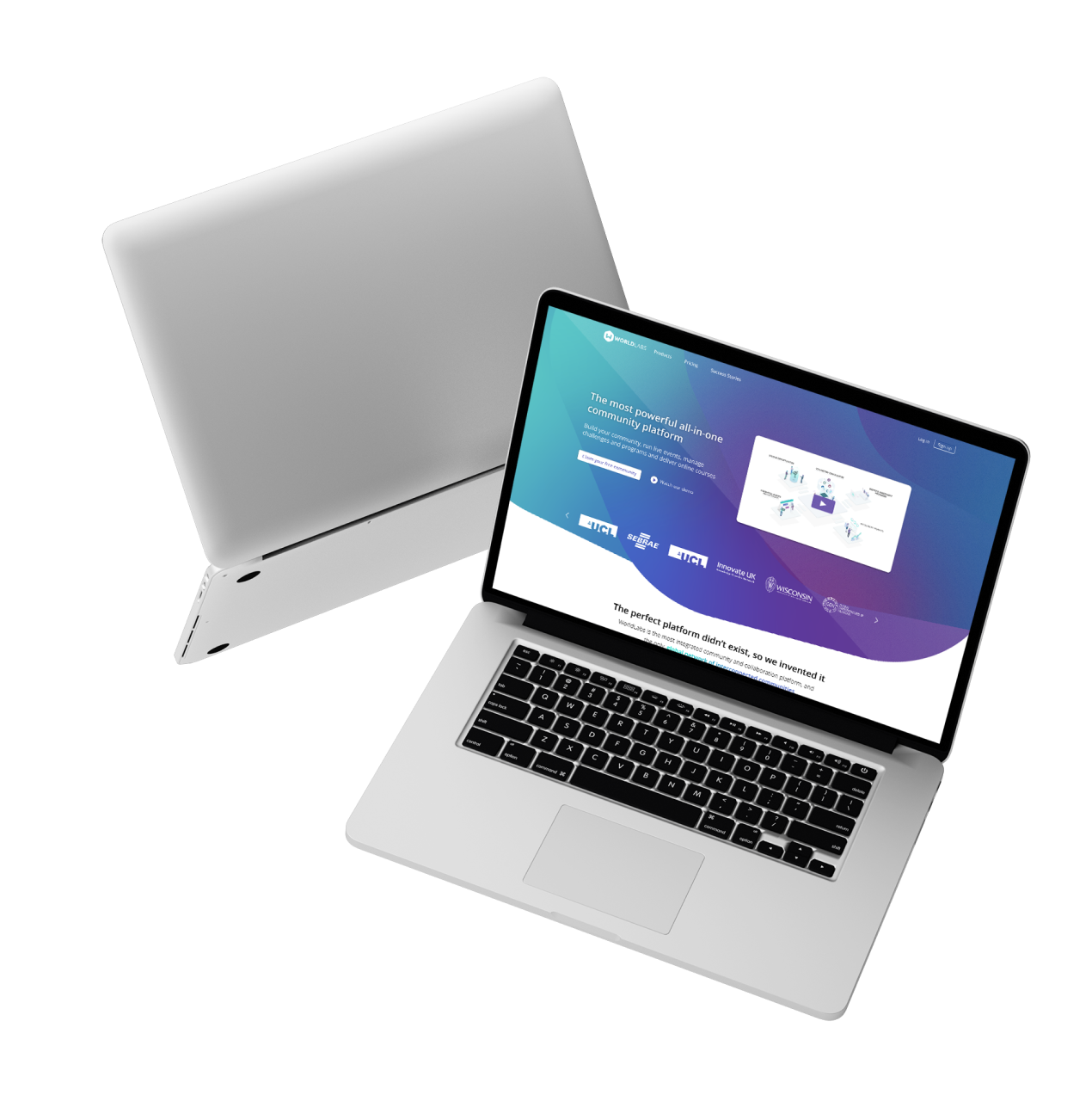 What Is WorldLabs?
Team

5+ employees

Time

over 4 years

Product

Online business incubator
Online business incubator connecting stakeholders in one place
Do you have an idea but don't know what to start with? The online incubator WorldLabs is here. WorldLabs is a space connecting stakeholders in one place for collaboration, communication, promotion of new ideas, and resources interchange. It's an all-in-one innovative incubator program enabling organizations to create their own virtual environments. WorldLabs unites individuals, start-ups, experts, funding bodies, public institutions, and large enterprises. They collaborate to promote their unique opportunities and ideas, launch challenges and programs, organize insightful events, forums, and conferences, run evaluation processes, and collect intelligent insights.
Challenges & Solutions
Challenge
Well-designed and engaging website set the tone for our interaction with the customer. The platform has to be translated due to the project's expansion into non-English-speaking countries. It should work quickly, and adding a new language should be easy.
Solution
The organization of content and tools in one place facilitates and streamlines the translation. It was a time-consuming process that took more than a month to complete. It was accomplished by our junior devs who used react-i18 in their work.
About customer
It's a business incubation platform helping communities transform their early-stage ideas into fully-formed projects. WorldLabs connects individual ideas to others who readily can elevate them. With WorldLabs, the innovator can get everything needed, including funding, resources, mentors, and other like-minded individuals supporting their vision.
Download our full portfolio
Our Team






Client Feedback
KeenEthics delivers the required tasks within the time frame and at high quality. Their expertise in software development and their dedication to our company has helped WorldLabs launch a fully functional product. KeenEthics' cost-effective and hands-on approach was an integral part of our early growth.
What Makes WorldLabs Special?
1. Results of the online business incubator
We acquired many new skills during the project, especially how to work in a bigger team. At the beginning of the project, there were only two of us, but we quickly grew to a staff of more than ten people (throughout the whole project's existence). We learned how to help and collaborate efficiently, mainly with the Meteor team. The project improved UI/UX and received a lot of satisfied users. It became easier to sign up and become a member or a judge on the platform.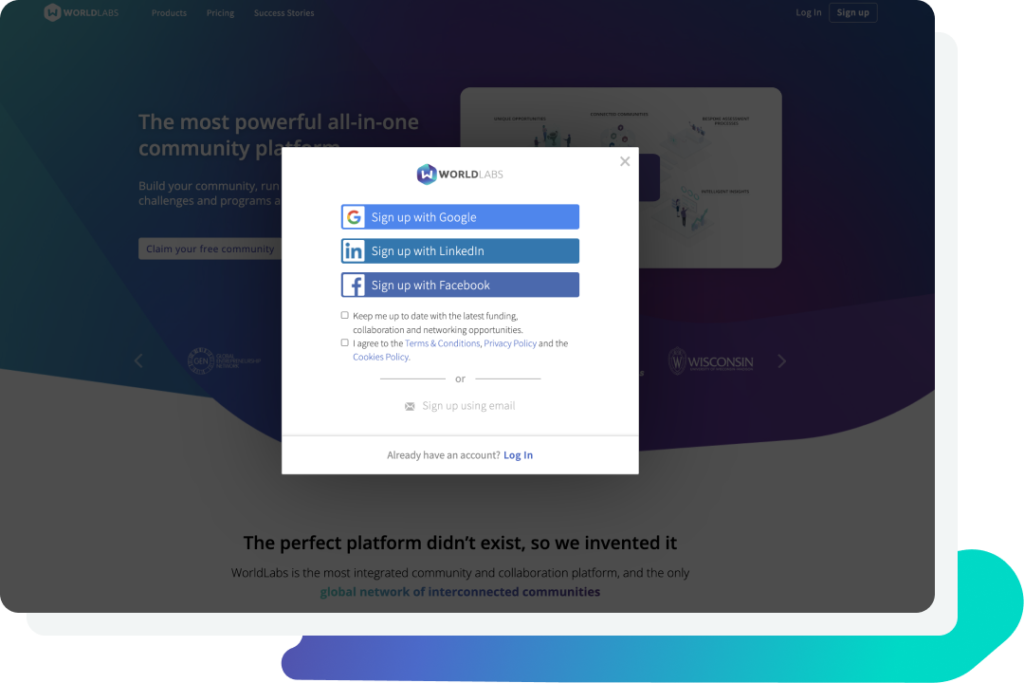 2. Solved the client's pain points
Without a doubt, our development team is always ready for new features or revisions.
Our clients also put their confidence in us, and we deliver on it.
As for the project, WorldLabs streamlines how people engage, making strategic collaborations easier than ever. This
business incubator
is the perfect choice to unite people from different sectors in one space. It allows sharing of visions and resources and the development of new virtual environments via joint events, conferences, courses, and other forms of engagement.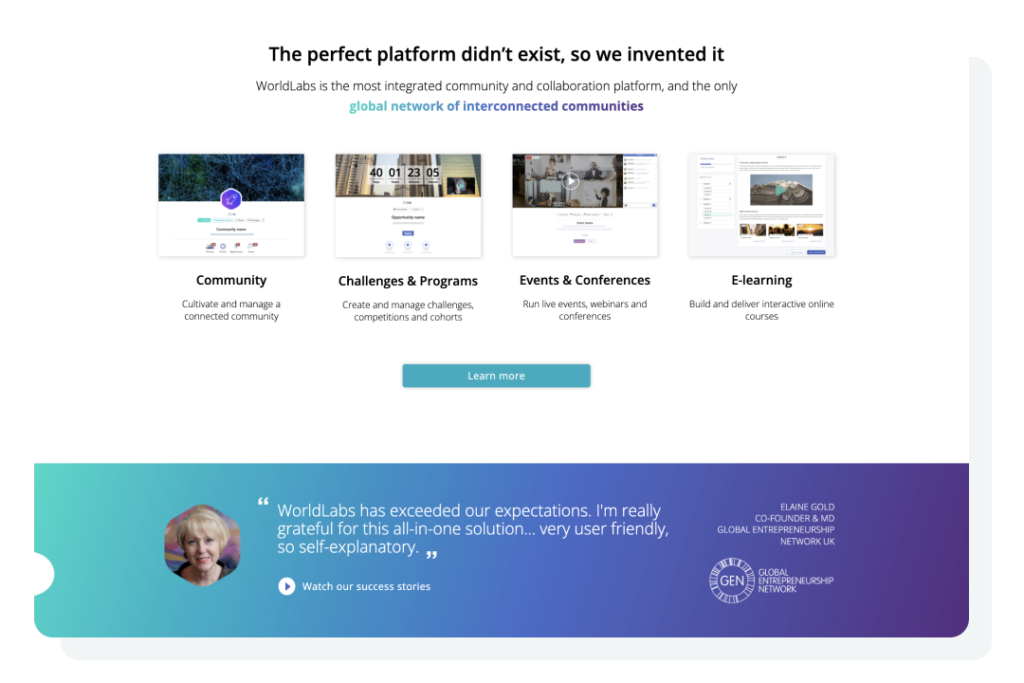 3. Swift user support
With a knowledgeable and well-trained team, KeenEthics provides the level of service our clients need. We try to respond to the users' concerns as soon as possible and incorporate all new features they need in our application. We believe that solid personal support is key to customer satisfaction, loyalty, and retention.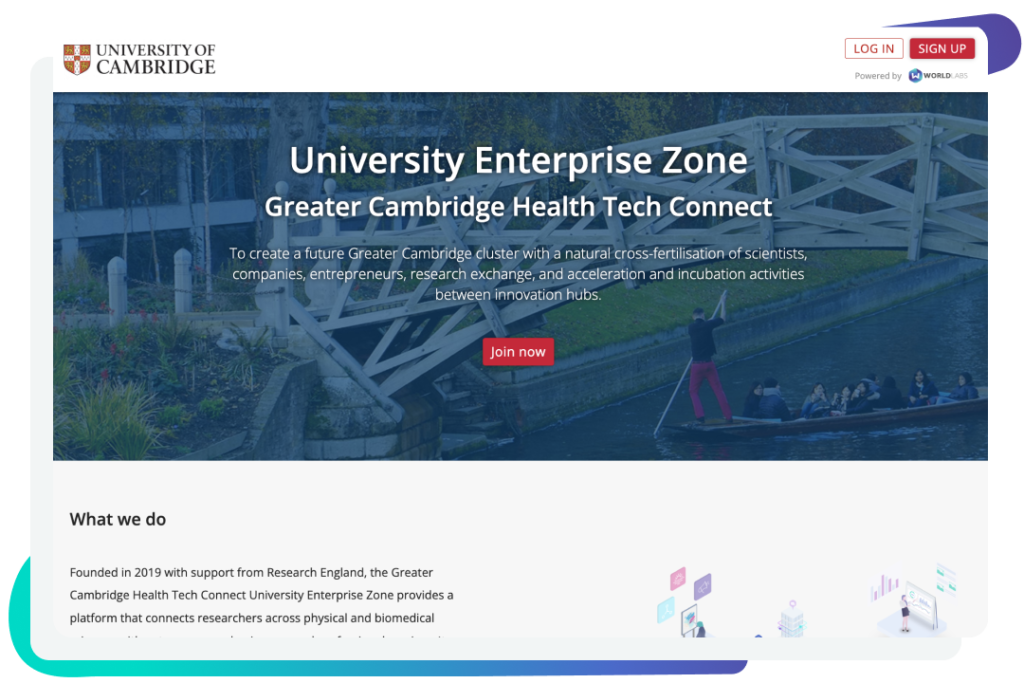 4. A whole arsenal of features
We implemented numerous features on the project, such as Navigator, E-learning, questionnaires, super event, etc. Beyond that, we improved UX, updated the design, and modified, fixed, and optimized many more functions. With our features, our clients can conduct their events in real time and watch user reactions in our live chat. Finally, we implemented two languages: EN and PT.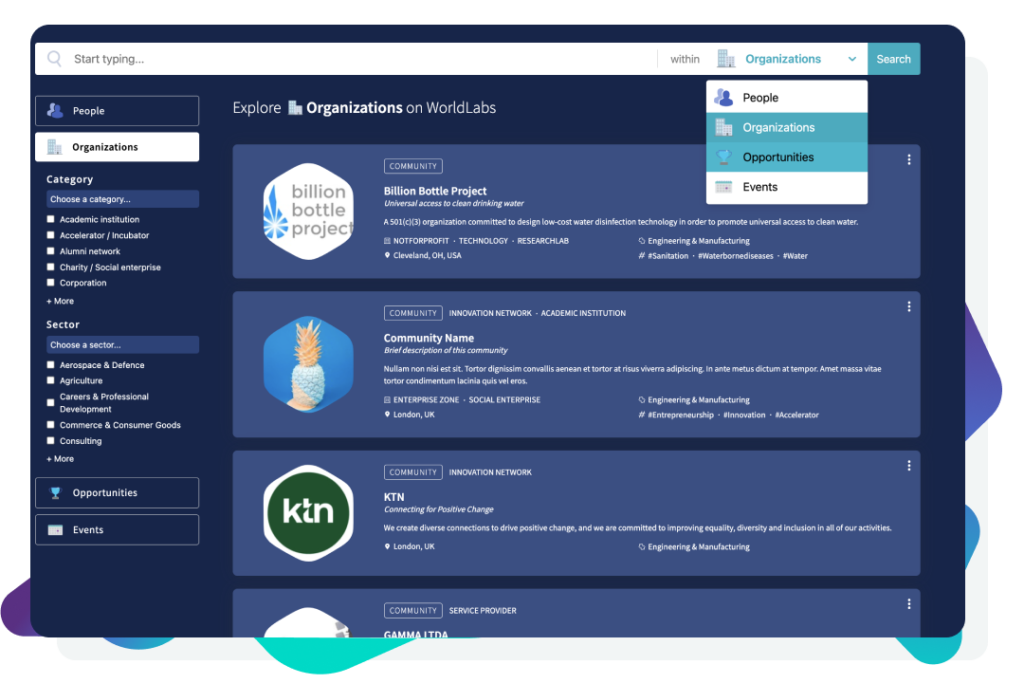 The Business Incubation Process
We guide businesses through every stage of software development while delivering effective and elegantly designed solutions to improve your daily business processes.
The goal of business analysis is to test the project idea.
Learn more
Through continuous testing, we make sure the code we develop is clean, effective, and free of bugs.
Learn more
The goal of a discovery stage is to test and develop the project idea.
Learn more
Software grows outdated, technical errors occur, and the project idea undergoes changes.
Learn more
Download our full portfolio
See Our Works
Service ×
Web development

15 cases

Machine Learning & AI Development Services

2 cases

Mobile Development

9 cases

IOT Software Development Services

2 cases

Development Team

1 case
Technology ×
Express.js

5 cases

GraphQL

2 cases

Node.js

8 cases

React

11 cases

MongoDB

7 cases

Next.js

1 case

MySQL

1 case

Meteor

6 cases

Angular

1 case

REST API

1 case

Vue.js

1 case

Fastify

1 case

Nest.js

1 case

React Native

1 case
Industry ×
Business

7 cases

Media & Publishing

4 cases

Real Estate

1 case

Education

2 cases

E-Learning Software Development Services

6 cases

Learning Management System

2 cases

DIgitalization

5 cases

Healthcare

3 cases

Banking & Finance

2 cases

Business Administration

5 cases

Agriculture

1 case

Employee Training Software

3 cases

Logistics

1 case
I'm here to help you find a software solution.
If you have a business challenge you want to solve with a software solution, let me tell you about our offers. Should we start with a free estimate of your project?
Let's talk