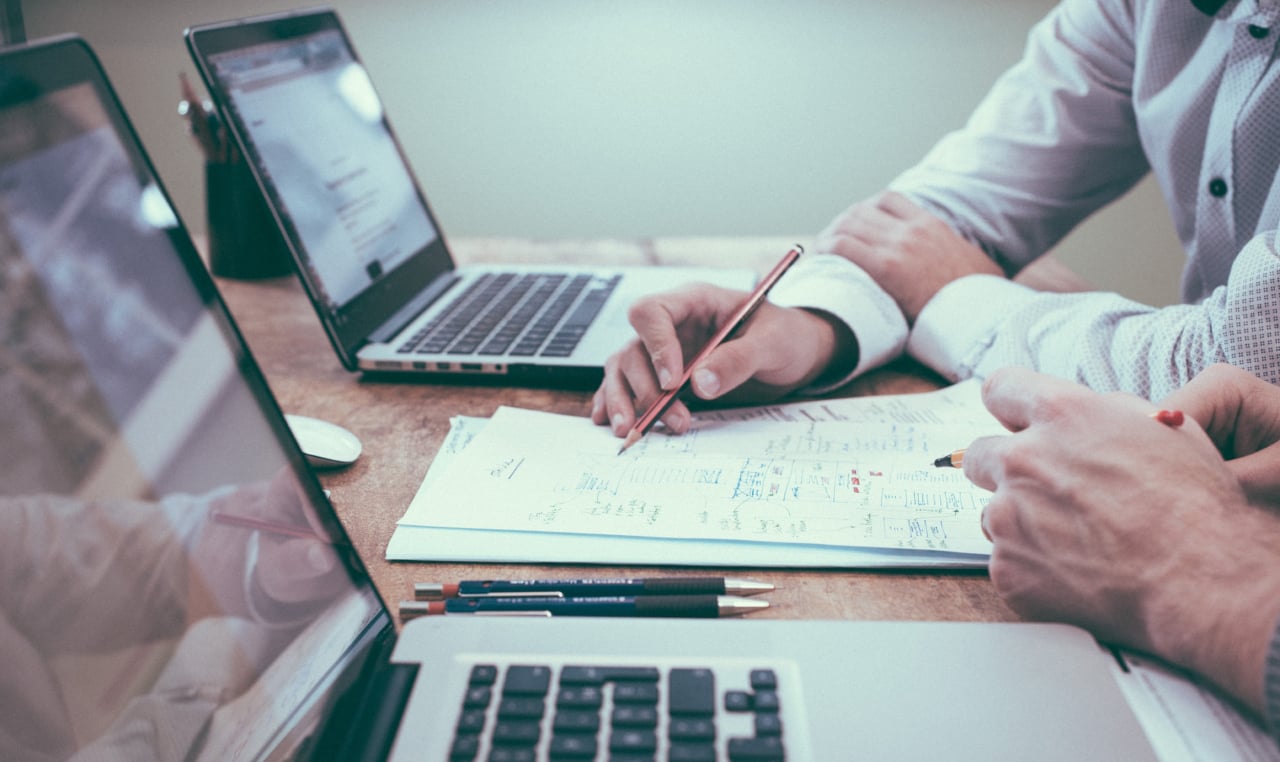 Web Development Services We Offer 
Web Development Services
Trust us with any challenge your business faces. Our staff implements innovative ideas, reliable solutions, and an end-to-end approach to help you be different in a competitive web tech environment.
Check the case studies
Web Development Services We Offer
Keenethics delivers web development services from e-commerce development, cloud-based web applications, web development strategy, and consultancy to other smart solutions.


What is web development?


Web development includes more than just the creation of e-commerce websites. It covers advanced healthcare systems, learning management systems, progressive web apps, cross-platform experiences, portals, and intranets. It ranges from developing a simple single static page of plain text to complex web apps, e-businesses, and social network services.


Keenethics continues to assist clients in showcasing their service on a local and global level, as well as increasing revenue through the use of appropriate SEO tools. As a software web development company, we aim to deliver user-friendly web products developed with an appealing UI and navigation.


Your company's success is determined by the web development digital solutions your brand can provide. Our certified web specialists can help you throughout the entire web development process. You can contact us with any ideas, and we'll work together to build the best solutions, ranging from PWAs to custom web platforms.
Ask us questions
Why use custom web development?
User-friendly
Web platforms are more convenient for complex tasks than mobile applications. They allow people to manage their data better, which improves the user experience. In addition, web platforms can offer many features not available in mobile apps.
Multi-platform
Unlike mobile applications tied to a specific platform, web platforms are universal and can be accessed from any device or browser. It gives you the chance to reach more customers. You don't have to limit your audience by focusing on Apple or Android users.
Simply developed
There are numerous ready-made libraries and solutions available to assist you in bringing your website development solutions to life quickly and efficiently. In terms of functionality, you have no restrictions. It enables you to make a genuine, one-of-a-kind offer to your target audience.
Swiftly deployed
Do you have a limited amount of time? The deployment of a web platform is almost instant. You don't have to wait for approval from the App Store or Google Play. It lets you implement your vision into reality quickly and effectively.
SEO
Custom web development enables you to get only needed codes to load resources tailored to your website's requirements. As a result, your web pages won't contain surplus and useless resources. You'll save a lot of time by not dragging materials that come with a CMS's templates by default.
Optimal
Do you want to merge the advantages of both web and mobile software? Then you are welcome to develop a progressive web app. Such a decision will reduce the expenses since you won't have to create apps for each platform separately.
Why Choose Keenethics as Web Development Company?
Market-leading solutions
Our experts are constantly innovating their expertise in their tech domain. As a
web development service provider
, we build software products benefitting you and your end customers and reaching a wider community. We pay close attention to details and quality when working on a project. We regularly conduct customer satisfaction interviews and collect feedback from users to analyze all strengths and weaknesses of the product. Playing ethically in the tech world, we strive to combine our unique digital transformations with your visions that fit your business.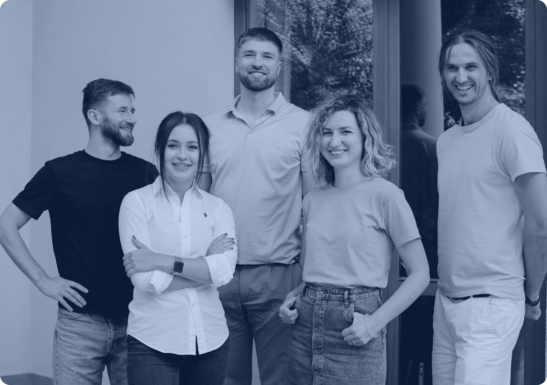 Improved ROI with a UX audit
Our UX audit shows you what upsets your users and holds back the success of your solution. This approach is the best way to cut the development expenses and improve your ROI in the long run. In the UX audit, we analyze the design of your solution to improve the user flows. At the same time, we eliminate the pain points of your users as well as improper design practices.
Learn more in this UX presentation.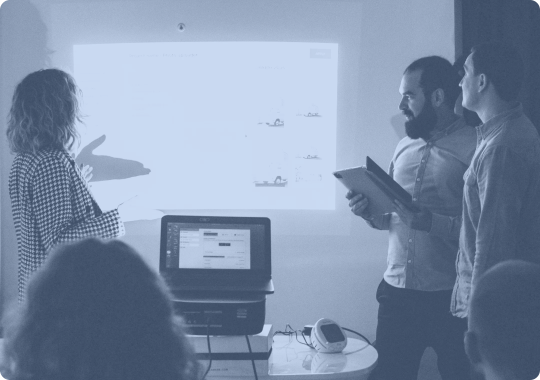 Security with an escrow account
You can employ our escrow partner as a middleman to secure your costs. Before we start deploying
web development solutions
, we may agree on the terms upon which the escrow agent releases your payment to us. With a minimal escrow fee, you can sleep well knowing you pay only for the job done properly.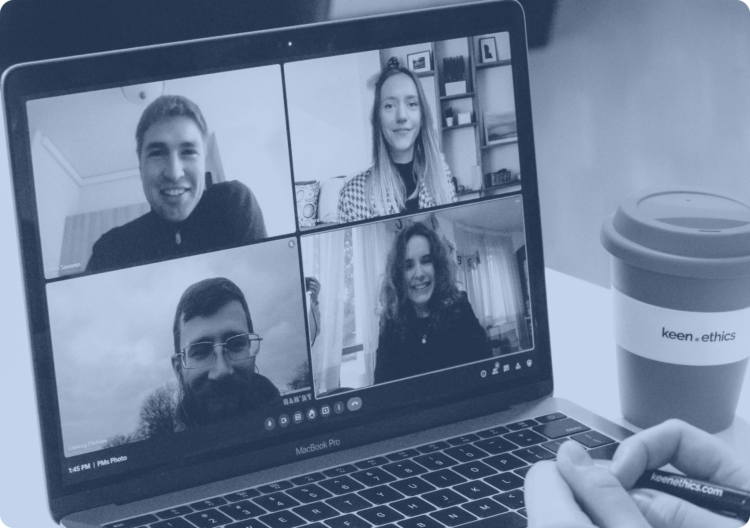 Motivated team with our mental health program
When working with Keenethics, you hire a keen team of dedicated web developers. Our Mental Health Officer monitors closely the mental state of each employee to ensure happiness, motivation, and loyalty. With our employee satisfaction checkups, we ensure low employee turnover and no associated project delays.
Learn more in this mental health article.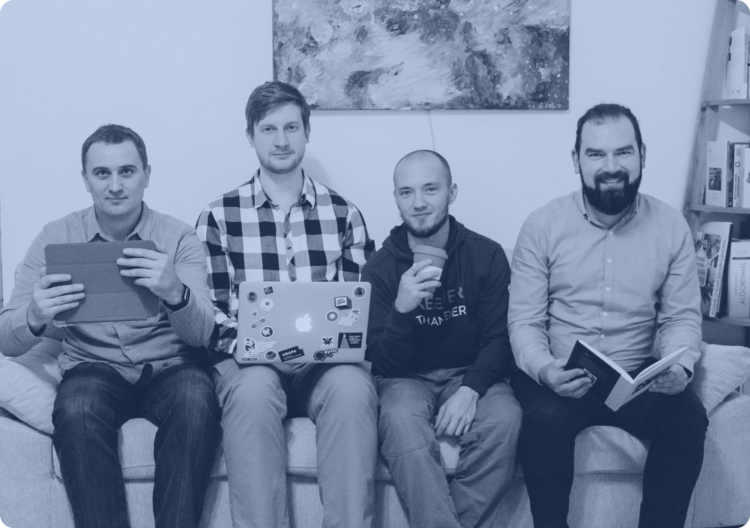 Certified DevOps
We offer AWS- and ISO27001-certified DevOps, which will configure the optimal hosting, and CI / CD procedure and conduct a site security audit. These practices will help you understand all processes and set the intelligent web development automation.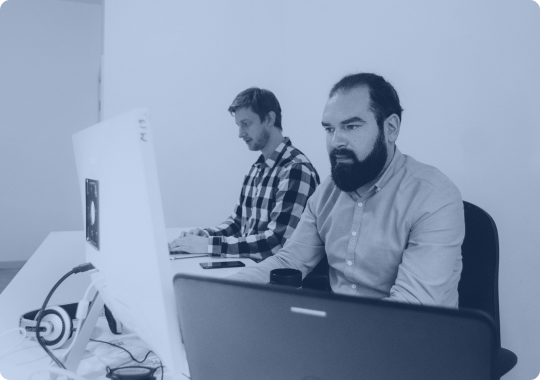 Check Out Our Case Studies
Our Web Development Solutions Full-Cycle Method
We guide businesses through every stage of software development while delivering effective and elegantly designed solutions to improve your daily business processes.
The goal of business analysis is to test the project idea.
Learn more
Through continuous testing, we make sure the code we develop is clean, effective, and free of bugs.
Learn more
The goal of a discovery stage is to test and develop the project idea.
Learn more
Software grows outdated, technical errors occur, and the project idea undergoes changes.
Learn more
I'm a co-founder of a marketing startup. The company revolves around a software solution that forecasts trends for retails and provides data-driven advice. The solution is a web and mobile app. We've addressed Keenethics to support us to create an application from scratch. The project started with a UX/UI phase, and after a year-long pause, ended up with the development of the responsive web and mobile app for iOS and Android. We aimed at a software solution that fits the needs of fashionistas and marketers. The solution consists of a well-rounded user interface and a sophisticated algorithm providing retailers with inspiration and fashion insights. I've selected Keenethics based on their outstanding and relevant experience with different algorithms for software solutions. They focused on delivering results and were eager to start this long-term project. Also they consulted us with important informations and experiences even if the needed resources have been outside their portfolio.
We wanted a platform with quality code that is reliable and scalable with the specs we defined. Keenethics delivers the required tasks within the time frame and at high quality. Their expertise in software development and their dedication to our company has helped WorldLabs launch a fully functional product. Keenethics is instrumental in the development and launch of our project providing all the resources we need.
Keenethics has been part of our journey in developing our digital tool from the start. The team designed and tested the first version and now are continuing to build and update it. The reason we chose Keenethics is because we got the impression that they could support us with the terms of how and having the capacity to really unlock this tool. We've been able to build a true partnership with Keenethics. They have really strong competence and they've been able to connect us with really strong developers and frontend designers. They have a strong IT infrastructure. We feel connected on a strategic level. It's not a transactional relationship. We have received a lot of feedback that it really supports the users to connect strongly with both themselves and others. The digital tool supports their own personal development as well as team development and orientation of culture.
Due to their responsiveness & patience, the collaboration itself progressed smoothly from start to finish, resulting in a high-quality product & ensuring their continued engagement. Keenethics' skillset was exactly what was needed, & despite a language difference, communications never suffered. They performed extremely well in terms of communication and working with the project manager on invoicing and understanding changes as the work progressed. From my perspective, they did an excellent job of setting expectations. I was often to blame for scope expansion, and how they adjusted and responded to the changes was excellent.
The Keenethics team has been an absolute pleasure to work with. They're highly motivated and productive but also very accountable over results. The team is constantly developing, seeking new challenges, and always looking to improve ways of working. We treat the team as our own and do all we can to embed them into our wider company processes and culture as they are that important to us.
Hire Our Web Development Team
Numerous factors influence the selection of a custom web development company and guarantee that everything runs flawlessly. Cost reduction, ongoing consultancy and support, tech expertise, and risk management are all benefits of Keenethics. Hire our proactive web specialists and check it out.
Let's talk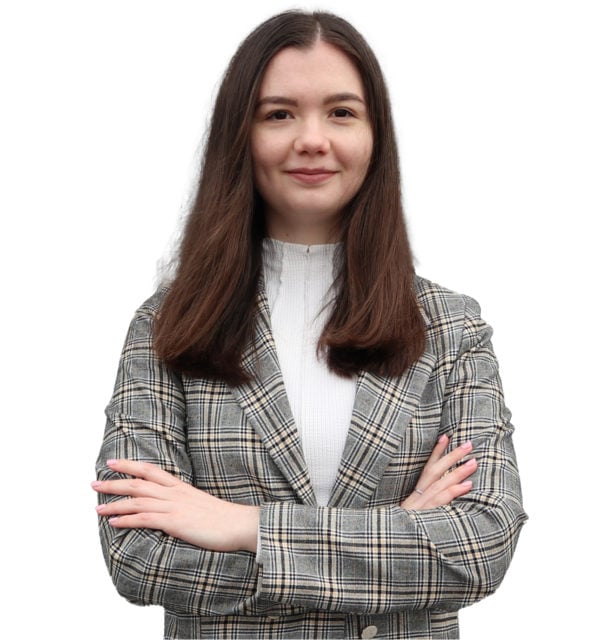 FAQ
How can I find a trusted and genuinely professional web development service company with dedicated staff? How not to make a mistake and save money?
We believe that years of experience aren't the only critical factor. Another important thing is their competence in a variety of tech stacks and the modern perspective on emerging technologies.
We'll present you several pointers to help you define the right web development service provider for your primary goals:
1 We recommend that you look for organizations with at least five years of experience in software development.
2 Examine how they can approach your demands.
You can look at their clients and check the solutions they got in the past. Is their solution customized to each client? What is the client's feedback? How long have they been working with their clients as partners? How many specialists were involved in the project, and what did they accomplish? Is their approach unique and related to the brand, objectives, and audience? These and other related questions can help you answer the primary question.
3 Analyze the communication & collaboration process.
A good communication strategy is a vital factor, and if there are any gaps in the communication process, your project may suffer. It would be best to consider if their communication and cooperation styles are compatible with the one you want. Is the team accessible through a variety of channels? Who will be a contact person for your queries, and when can you expect a response?
4 When you define a company matching your requirements, try to evaluate their executed projects.
Try to view the customers' feedback and the case studies completed by the company for the client. Visit the company's partner website for more information. Based on the sample, you can honestly assess whether they can meet your requirements. Is the website appealing and user-friendly? Are there any hurdles in user experience? Besides, you can pair this tip with the previous one and see what clients say about the partner's website.
5 You can see the ratings of the company in search engines.
Company reviews are a great way to examine employees' and clients' experiences. They can be written by current and former workers, small and large corporations. Here, you have to be critical concerning negative and anonymous reviews. Try to understand why a company isn't a good fit for some clients. The dates of the reviews are also important, and new reviews are usually more helpful because they can tell you about the company's current image. Based on older reviews, you can see whether the company considered feedback and improved some features the clients have written about them. Last but not least is to compare a company with competitors to discover how it ranks in its industry.
Although there is a lot of positive feedback from numerous companies on Google, it's not an easy task to choose a reliable web development service partner. We wish you luck in finding a partner delivering stable solutions and understanding your business objectives from beginning to end.
Web development services usually include progressive web apps. What exactly do they mean?
The progressive web app (PWA) combines the functionality of a website and a mobile application and behaves like a mobile app.
The main benefit for the consumer is that they shouldn't visit the App Store or Play Store to buy or download the product. PWAs can be accessed using URLs in any web browser. As a result, such an app eliminates the need for e-commerce business owners to build apps for multiple operating systems.
A Progressive Web App (PWA) aims to bring most of the benefits of native mobile apps to the web, thus blurring the distinction between native and mobile web apps.
What does the web development process look like?
We assist companies at every level of software development, delivering effective and elegantly designed web development solutions to help them enhance their business processes.
Our web development process can be broken into four stages: business analysis, UI/UX design, development and testing, and maintenance.
1 Business analysis. We undertake both business analysis and discovery simultaneously. We usually research and analyze your idea, develop and refine it, explore the market and user needs, and come to an agreement with the customer during these stages.
2 UI/UX design. Your website takes shape throughout the design phase. Our design team works on creating mockups and prototypes for specific solutions, coordinating system design, and implementing customer journeys through UI/UX.
3 Development and testing. We employ agile practices to organize our web development. The code level process enables you to adhere to the best code standards.
4 Maintenance. The launch of the site doesn't mean the end of services. You may ensure that everything works correctly during the maintenance stage and make any necessary adjustments depending on customer feedback.
What technology do you offer to use for the web project?
Keenethics delivers custom web development services in numerous tech stacks. Our team is skilled in a variety of web and mobile technologies, as well as API integration and databases. We can employ any technology from our tech stack ranging from Node.js, React, Angular, Nest.js, and Next.js to GraphQL.
Our tech specialists constantly keep up with the latest technological advancements. They are always ready to recommend a solution adapted to your web project's goals, requirements, and end-users.
We adopt a custom approach to selecting a tech stack because it significantly depends on many aspects such as budget, project duration, deadlines, required functionalities, and app or website scalability. Still, if you need assistance with any other issue, please contact us, and we'll gladly address your request in detail.
What services do you offer in terms of web development?
Our staff is competent to meet any of your requests. The developers from Keenethics are purposeful and committed to offering the best custom solutions in education, healthcare, logistics, retail, real estate, agriculture, nonprofit, finance, and banking.
You can familiarize yourself with our projects in our portfolio, and you'll see that every software idea is unique. Keenethics has completed a dozen successful projects in web/mobile app/desktop/cloud development, AI, chatbots, IOT, PWA, and MVP.
Contact us to tell us more about your idea, and we'll give you advice on how to integrate it into your business effectively.
How can you benefit from custom web development?
As every business delivers different products and services to their clients, custom web development is a good choice. By incorporating bespoke web development, you can design a website that provides a unique customer experience among other competitors and is tailored to your brand, product, and organization.
If you care about your online business' reputation, a website is a must-have solution. It's how the majority of clients find and begin working with companies. You can hire our professional web development specialists, and we'll help you accommodate custom processes, improve user experience, increase website security and scalability, and bring SEO optimization freedom using a bespoke development strategy.
What is a web application?
A web application is a client-server computer program that uses a browser to perform specific functions. With the widespread use of the Internet, companies have changed their working procedures and adopted more web-based solutions. Thanks to web apps, users can connect with the business through shopping carts or content management systems. Webmail, spreadsheets, online video and photo editors, file conversion tools, online file scanning platforms, instant messaging services, and cloud storages are all examples of web apps. All you need to have in order to use a web application is an Internet connection.