Svelte Development Services
SVELTE DEVELOPMENT SERVICES
Thinking big, acting fast with "framework without the framework"
Check the case studies
What is Svelte?
Svelte web development is an MIT-licensed frontend compiler introduced by Rich Harris in 2016 and actively supported by Svelte team members. It's a free, open-source, adaptable, and well-designed framework. Is Svelte an original and beneficial approach to creating web apps? Let's walk through the details.

Svelte is a new approach to creating multifaceted user interfaces. It's used for web apps for low-power electronics, highly interactive pages, complex visualizations, and for beginners in web development. The framework provides interoperability, code splitting, open-source maintenance, simple data storage, encapsulation, and smooth compatible transition from other frameworks. With Svelte development services, you get better performance, smaller application packages, and improved features.

You can start building apps using Sapper or Svelte Native. Both are built on Svelte. While Sapper is used for web development, Svelte Native helps create native device applications. The Svelte environment is on GitHub where you can either address for help or contribute to technology. It's widely adopted by many companies like The New York Times, Rakuten, Avast, Apple, and Ikea.

Professional Svelte.js developers from KeenEthics will help you implement your ideas. If you have doubts about what technologies to choose from, you can always contact our specialists for advice.
Ask us questions
Web development
Mobile development
Why choose Svelte?
Better performance
Svelte can simultaneously create and optimize the code. It results in less runtime. Users enjoy faster processing, smooth transitions, and feedback for UI. There are fewer digital layers between the browser and the app. Svelte provides auto updates of the data.
Less code
Svelte offers a simple format written in Typescript. Fewer lines of code help developers save time, minimize bugs, and enhance readability. If you configure the generation of chunks for individual parts of the app, you can achieve a very small code size for initial loading.
Compactness
Svelte framework contains fewer external dependencies and patterns influencing the app size. It has a compact syntax. You can quickly master Svelte since it has no extra plugins. Also, Svelte has minimal requirements for the boilerplate and file amount in a project.
True reactivity
It helps synchronize DOM with the actual app state. Reactivity is included in the Svelte language. You use physically less code when writing components. It doesn't need complex state management libraries as it brings reactivity to JS itself.
Fast-working environment
Thanks to the use of vite.js development, the latest versions of Svelte help deliver an efficient development environment. It maintains a flexible configuration of packet assembly involving Rollup. Rollup is used for creating efficient production bundles.
Our Experience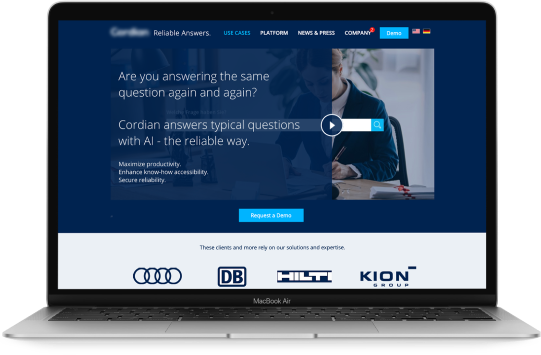 Business
E-commerce
Education
Entertainment
After graduating from schools, colleges, and universities, we have no time for training our cognitive skills. At work, we do numerous tasks, while at home, we do some housework and…
Learn more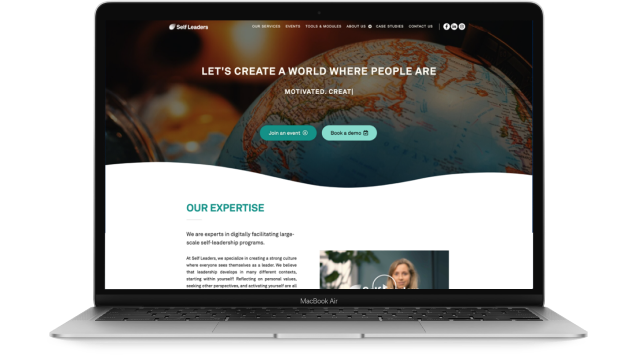 Business
Business administration
Education
Ever since the launch of SelfLeaders in 2009, this truth has defined their approach to working with individual and organizational transformation. The SelfLeaders company offers a variety of educational modules…
Learn more
Our Full-Cycle Method
We guide businesses through every stage of software development while delivering effective and elegantly designed solutions to improve your daily business processes.
The goal of business analysis is to test the project idea.
Learn more
Through continuous testing, we make sure the code we develop is clean, effective, and free of bugs.
Learn more
The goal of a discovery stage is to test and develop the project idea.
Learn more
Software grows outdated, technical errors occur, and the project idea undergoes changes.
Learn more
What We Offer
Svelte web development services
Svelte mobile application development
UI/UX development for Svelte
Svelte custom development solutions
Svelte maintenance and support
Svelte migrating
Svelte data management
Svelte consulting
I'm here to help you find a software solution.
If you have a business challenge you want to solve with a software solution, let me tell you about our offers. Should we start with a free estimate of your project?
Let's talk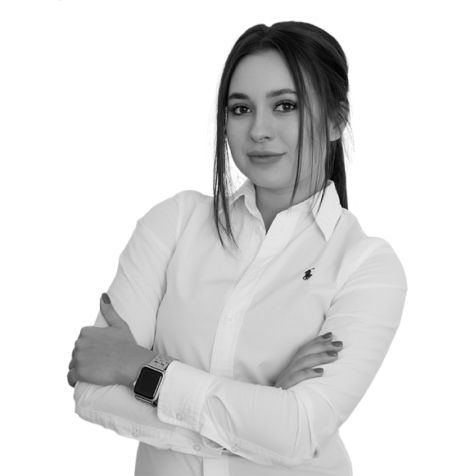 You may also be interested in following technologies