CODE FOR BUSINESS CARE FOR THE WORLD
Ethical
web and mobile
development partner
Our services
You can rely on us to cover any product development need you have. We are sure to contribute to the success of your solution no matter what the task.
Our Full-Cycle Method
We guide businesses through every stage of software development while delivering effective and elegantly designed solutions to improve your daily business processes.
The goal of business analysis is to test the project idea.
Learn more
Through continuous testing, we make sure the code we develop is clean, effective, and free of bugs.
Learn more
Creating elegant and responsive UI/UX with the latest market tendencies in mind.
Learn more
Software grows outdated, technical errors occur, and the project idea undergoes changes.
Learn more
Industries We Serve
We strive to be industry experts bringing business value and boosting your competitive power.
For more projects in these and other industries, check out our projects
We founded KeenEthics because we knew that the tech world could do better.
We are the leaders at KeenEthics: Max Savonin, the CEO, and Alex Pletnov, the CTO. Back in 2015, we co-founded KeenEthics because we believed that we can make an important contribution to the industry. We strive to make the tech world play ethically.
More about us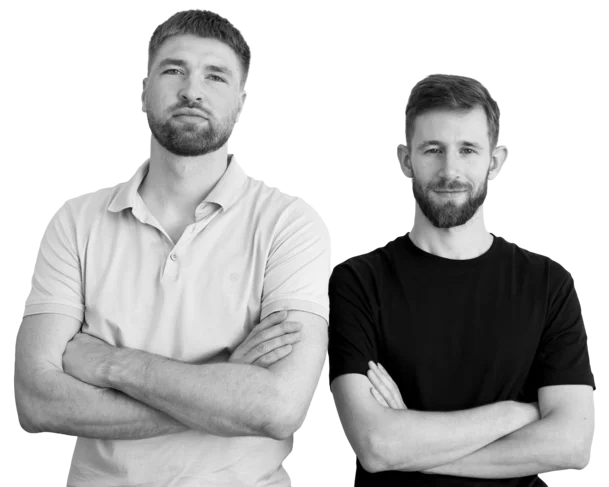 Service ×
Web Development

13 cases

Mobile Development

7 cases

Chatbots and AI

1 case

IoT

1 case
Technology ×
Node.js

9 cases

Express.js

7 cases

MongoDB

6 cases

GraphQL

2 cases

Vue.js

1 case

Fastify

1 case

Meteor

4 cases

React Native

1 case

Angular

1 case
Industry ×
DIgitalization

6 cases

Media & Publishing

3 cases

Education

3 cases

Real Estate

2 cases

Healthcare

3 cases

Business Administration

3 cases

Logistics

2 cases

Retail & E-commerce

2 cases

Agriculture

1 case

Banking & Finance

1 case

Business

3 cases
Our Tech Stack
These are the tools we use to reach the optimal software solution.
We were impressed with KeenEthics from the get-go. They really get startups and are able to work without perfect project plans – making clever and reasonable assumptions as they go and clarifying when the need arises. Great team, solid communication, and fast-paced, high-quality development. They really get startups and are able to work without perfect project plans.
Due to their responsiveness & patience, the collaboration itself progressed smoothly from start to finish, resulting in a high quality product & ensuring their continued engagement. KeenEthics' skill set was exactly what was needed, & despite a language difference, communications never suffered
Despite the physical distance and never meeting each other in person, KeenEthics has built a complicated dairy industry related webapp for us. I found the cooperation in the development of this tool good, honest and straightforward.
KeenEthics delivers the required tasks within the time frame and at high quality.
I am here to help you find a software solution.
If you have a business challenge you want to be solved with a software solution, let me tell you about what we can offer. Should we start with a free estimate of your project?
Let's talk