MVP Development Services
Minimum Viable Product Development services are the most powerful solution to attract many investors to a specific business. Our company offers the development and consulting services of this type to clients. Let's take a look at our capabilities in-depth.
Check the case studies
MVP Development Services We Offer
List of MVP development services to our customers:
We can help you with the

development process

of a minimal product. Imagine you want to deliver some form of a prototype to your investors. For instance, you offer a program for stock market analysis. Our team will be able to develop core features of your product. As a result, you'll get a chance to present something fundamental to the investors. You can ask us to create the first version of your program. Then, it can prove the viability of your business;

We provide advice on the prototype. In many cases, you may need product knowledge and an overall understanding of programming to develop the prototype. Perhaps, someone already took your idea. A common problem is also that non-programmers set unrealistic goals for their software. An

MVP development consultant

can help overcome the issues presented. We can deliver advice on the viability of your model or show how one can implement an idea realistically. In short, our services can save you a lot of time typically wasted on unrealistic planning;

We also guarantee the option of the discovery phase, which makes interactions more predictable and the budget stable without additional costs. Well-aligned requirements provide the founder with accurate analytics of the available budget. For example, present your idea, then we will conduct the necessary research, provide you with a background and create specifications. It also helps form the most extensive budget plan for developing your initiative. You can determine the probability of project implementation and analyze the market, competitors, and target audience. Then we can create a suitable product for a defined category of users.
ASK US QUESTIONS
Other services
Our Experience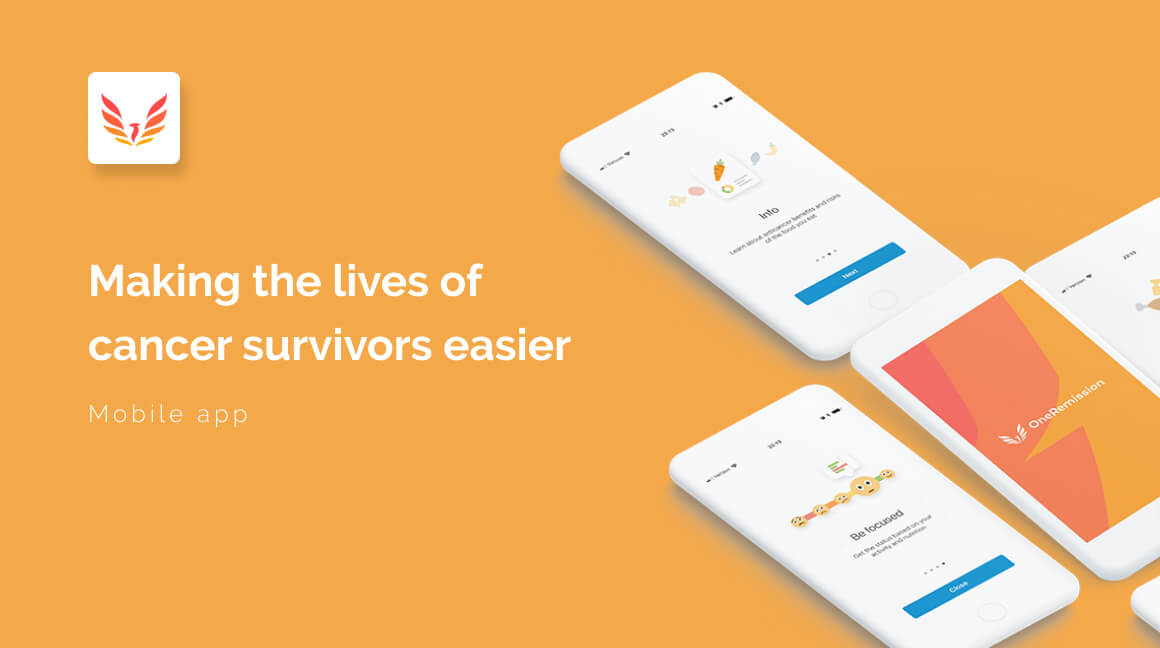 OneRemission was launched with the aim to help cancer survivors, fighters, and supporters learn more about cancer and post-cancer health care. It is one of the major apps in the …
Learn more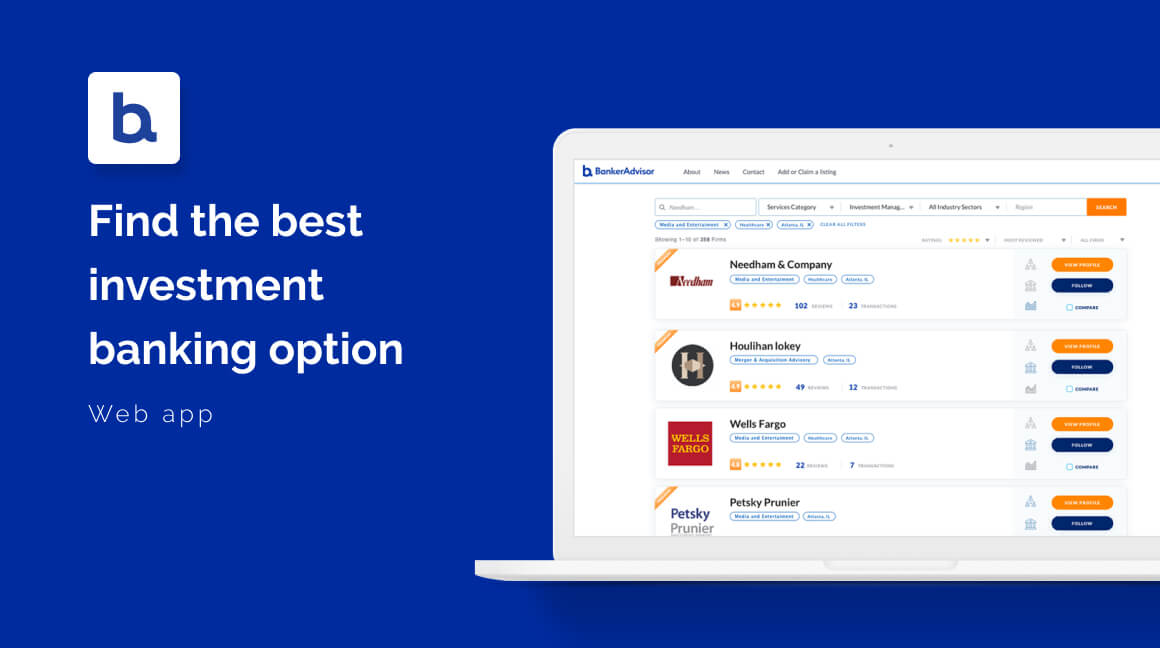 Before cooperating with any bank, a buyer should learn about bank fees, interest rates, and customer services. Asking an expert for advice could make one's business up and running. What …
Learn more
Our Expertise in the Industries We Serve
We have many years of expertise in MVP development services. Our company serves an extensive set of markets. We work in industries such as education software and healthcare CRM solutions.
MVP Software Development Company Guarantees
When you ask for an MVP app development company to deliver some product, there are always significant business goals. Above all, your product must be outstanding to impress the investors. Our development team can deliver on this need. The guarantees we offer are extensive:
01 High quality of the MVP product
When you ask us for development help, you can expect the user experience to be great. We invest much into quality assurance to guarantee that the minimal product does not feature many problems. The goal of our business is to offer minimum viable products that are viable.
02 Timely development
Another important aspect of our guarantees is the fast delivery of the products. We have a solemn approach to software development. Our company seeks to be as system-oriented as possible regarding schedules. Therefore, once you set a reasonable time frame, we'll do our best to deliver the product within it.
03 Saving money
Minimum Viable Product development allows for budget-friendly idea validation. The costs of developing a final product are far higher than testing an MVP cycle. MVP prevents developing unnecessary or irrelevant features.
04 Getting a backup
MVP stays on guard of your money and reputation. It helps you get a clear product vision and adjust it to your future users' needs. MVP success stories show how to turn the bravest startup idea into a mature business.
Our MVP development Full-Cycle Method
As mentioned previously, our company uses an Agile method for development. Our skilled developers would be able to create potent iterations of your product. Our MVP development company works in stages that include requirement analysis and the subsequent transition to development, testing, and feedback. In practice, you'll be able to provide critical customer feedback and affect every stage of development. In this way, we find an optimal solution that can benefit everyone. The infographic below provides more information on the topic:
The goal of business analysis is to test the project idea.
Learn more
Through continuous testing, we make sure the code we develop is clean, effective, and free of bugs.
Learn more
The goal of a discovery stage is to test and develop the project idea.
Learn more
Software grows outdated, technical errors occur, and the project idea undergoes changes.
Learn more
Why Choose KeenEthics as MVP Development Company?
The platform was successfully launched and is now being promoted by the internal team. KeenEthics establishes a smooth workflow through effective and regular communication. The team is hard-working, creative, and fun to work with.
Keenethics provided necessary resources for developing the global platform. Their team's approach was collaborative and proactive. Their software development expertise and dedication to the project are notable strengths of the company.
You may also be interested in the following services
FAQ
What is the nature of MVP development?
MVP is an approach used to create product prototypes. For example, let's imagine you need to attract potential customers, but you are on a limited budget. Few people would be willing to believe your business as is. However, if you give them a minimal product, everything can change.
Does a startup need an MVP?
In our opinion, startups are among the critical benefactors of MVPs. They need an optimum cost for development to survive. Thus, creating a full-scale project at once is not optimal. An MVP solves this problem.
What are the benefits of MVP?
MVP has several benefits:
T

ime delivery

is relatively low. You can get a prototype fast and start working on

additional features

later.

The prototypes are usually cheap. You don't have to spend much to get one up and running.

They represent a perfect way to test your product. You'll learn whether the idea in question is viable at all.
Can you give some MVP examples?
For instance, one can try creating a learning management system with some unique features. MVP involves an emphasis on advanced features to show the uniqueness of the product.
▶ Amazon
When the online book store received orders, customers always received the books purchased from the distributors before. The high sales led to the attraction of new products to the store and the purchase of new warehouses. Each user received a personalized experience on the website.
▶ Buffer
The program has developed a whole series of landing pages. People entered their email on the first landing page to learn about pricing options and product prices. On the second landing page, users prioritized the free version or one of the two paid versions of the program. Buffer took the lead since many people chose one of the paid options offered.
▶ Groupon
Previously, as a partial MVP, the platform provided services to local companies and offered deals for a limited period. The founders couldn't immediately create their content management system, so they used a WordPress blog. They first achieved the desired primary goals and then scaled the platform.
A group of students quickly printed ads and sent them to customers. As demand for this service grew, AdWords Express evolved into an automated process.
How to understand whether an MVP is good?
The value of an MVP lies in quality (lack of bugs) and the ability to showcase something unique. You have to prove that a digital transformation is possible using your product. Hence, it has to work well and offer truly viable capabilities. MVP should focus on the things making your product stand out from the others.
What are the reasons for outsourcing MVP development?
Dedicated software developers can orient your product faster. Users identify us as a top MVP development company that delivers high-quality, well-designed software solutions with extensive customization capabilities. For instance, our employees know how to work on projects of this type. The relevant technical expertise would help create the essential products faster.
Hire MVP Software Developers
When you want to hire an MVP development consultant, you should remember the following method: - outline what skills you require; - we will provide you with a list of pre-selected candidates; - schedule interviews and meet the most suitable developers; - start a one-week internship with a new developer.
LET'S TALK