Back to projects
SelfLeaders
A Swedish company helping its customers drive personal development and create a sound corporate culture.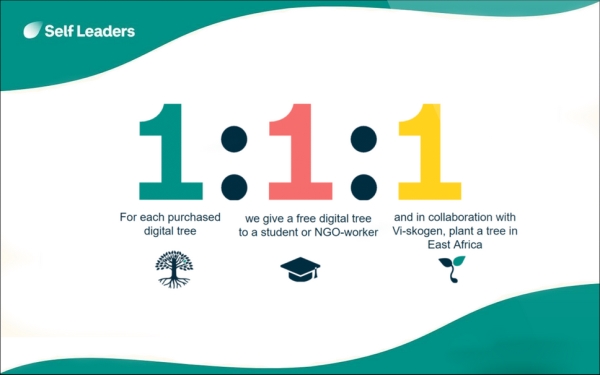 What Is SelfLeaders?
Name

SelfLeaders

Industry

Education, Business Administration

Size

11-50 employees

Location

Stockholm, Sweden
Understanding your values is the key to understanding your motivation.
Ever since the launch of SelfLeaders in 2009, this truth has defined their approach to working with individual and organizational transformation. The SelfLeaders company offers a variety of educational modules and tools for personal growth and professional development in self-leadership. Also, they deliver training vents and workshops, which help companies advance their corporate culture. Their target clients include businesses of different sizes, NGOs, and public sector organizations.
Challenges & Solutions
Challenge
SelfLeaders would not be able to pursue its mission without going digital. Today, this company offers a set of personal development tools for the people who organize and participate in educational events. It provides an opportunity to conduct workshops with interactive materials, videos, presentations, etc.
Solution
We continue working on this project and constantly improving the applications for the best interest of the end-users. As of now, we have fully refactored the code, replaced Blaze with React and Meteor DDP pub/sub with Apollo/GraphQL. Moreover, we have implemented a new design and developed a lot of new functions.
Download our full portfolio
Our Full-Cycle Method On The Project
We guide businesses through every stage of software development while delivering effective and elegantly designed solutions to improve your daily business processes.
The goal of business analysis is to test the project idea.
Through continuous testing, we make sure the code we develop is clean, effective, and free of bugs.
The goal of a discovery stage is to test and develop the project idea.
Software grows outdated, technical errors occur, and the project idea undergoes changes.
See Our Works
Technology ×
Node.js

12 cases

MongoDB

9 cases

Vue.js

1 case

Meteor

3 cases

React Native

1 case
Industry ×
DIgitalization

9 cases

Media & Publishing

7 cases

Real Estate

1 case

Education

4 cases

Business Administration

2 cases

Healthcare

2 cases

Logistics

1 case

Retail & E-commerce

1 case

Business

2 cases
I am here to help you find a software solution.
If you have a business challenge you want to be solved with a software solution, let me tell you about what we can offer. Should we start with a free estimate of your project?
Let's talk