Business Analysis Services
Reducing development expenses and boosting sales through sound project research
Check the case studies
What Is Business Analysis?
Business Analysis is a business process of laying the foundation of your project. At this point, you should understand how to improve your project idea or whether to terminate it whatsoever.

For your project to be successful and profitable, it needs to offer an outstanding solution to a pressing problem. You have to find out who is your target audience and understand their needs and interests. Also, you should analyze the existing competition and try out different marketing channels. The most important of business analysis activities, you must convey a unique value-based message.

Business Analysis may also include building prototypes, the development of PoC, and a minimum viable product. All of these will help you develop a perfect final product in a time-efficient and cost-efficient manner.
Ask us questions
Our Process Stages
Advantages of Business Analysis
Reduces expenses
Timely and effective business analysis helps you reduce the cost of project development. It minimizes the number of requirement changes that are going to occur. platforms are more convenient for complex tasks than mobile applications.
Enhances quality
Business analysis consulting services help you minimize the risks. With a well-thought-out development strategy, you will not forget about technology challenges, data security measures, or legal liabilities.
Speeds up development
Business analysis helps to make the project development be completed sooner. The research phase is a time investment that pays off.
Boosts sales
A thoroughly researched idea is going to translate into a competitive product. Your prospective clients will appreciate that their needs are heard.
Improves cooperation
Business analysis training lets you achieve a high level of understanding in the team. Clear requirements and documentation will ensure that all team members are on the same plate.
Facilitates retrospective
Detailed project documentation is essential for effective analysis and reporting after the project completion. Comparing results with forecasts, you will understand what went well or wrong.
What Do We Offer?
Technology research
Industry and market research
Prototyping
Technical documentation
PoC development
MVP development
Our Experience
What Difference Do We Offer?
I am here to help you find a software solution.
If you have a business challenge you want to be solved with a software solution, let me tell you about what we can offer. Should we start with a free estimate of your project?
Let's talk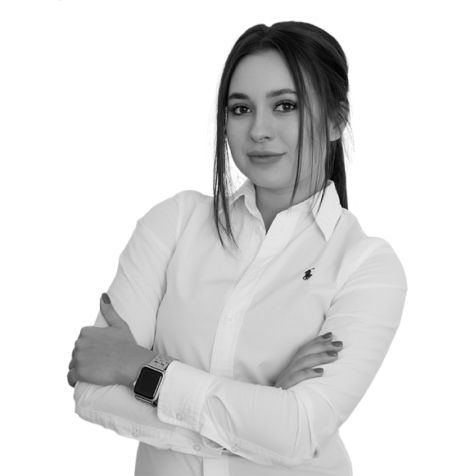 You may also be interested in other process stages