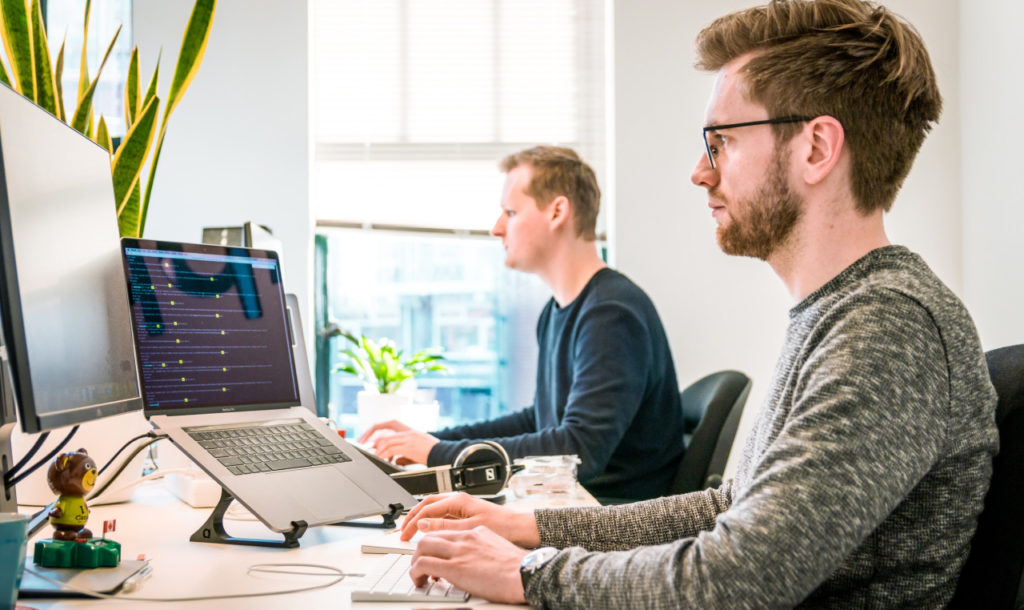 Internet of Things
Building effective, reliable, and secure IoT solutions, which will jump-start your business
Check the case studies
What Is Internet of Things?
Internet of Things revolutionizes the way people do business and organize their everyday life. Smart home systems spare you a huge share of house chores. Smart speakers become the best person to talk to. Fitness trackers replace regular medical checks. Moreover, people use IoT solutions for employee monitoring, resource tracking, and customer relationship management.

An IoT solution consists of a hardware device and a software program connected via the Internet. Finally, KeenEthics IoT specialists make sure that both components are effective, reliable, and secure.
Ask us questions
Advantages of Internet of Things
Scalable
The Internet of Things system can be scaled up or down when needed. It is a network of interconnected modules, so some nodes can be taken away and new nodes can be added.
Future-proof
The IoT market niche is growing at a rapid pace, and it is promised a bright future. You can see it yourself if you consider how fitness trackers and smart speakers conquer the hearts of regular users
Consistent
A properly developed IoT solution shows stable performance. In the well-designed IoT system, data flows are not interrupted, and the product functions consistently.
User-friendly
IoT solutions greatly simplify the lives of average users. Smart homes, smart speakers, and wearable devices – these are designed to make our life easier and more enjoyable.
What Do We Offer?
Custom IoT solutions for healthcare
IoT business administration apps
EdTech IoT solutions
IoT software for e-commerce
What Difference Do We Offer?
You may also be interested in following services