Hire TypeScript developers
Are you interested in developing large-scale web applications? Then, you should consider TypeScript development. The language in question offers a potent object-oriented way to create strong software. Here, we shall describe the reasons to hire TypeScript developers from us. As you may, the motivations to do so are very numerous.
Check the case studies
TypeScript Development Services
We offer significant assistance with TypeScript web development. Here are some of the main services we provide to our customers:
Consultation about the services:
Our experienced developers can provide you with information on all aspects of TypeScript development. Do you want to know whether your idea is viable with this programming language? We're here to help! Are you willing to find out more about the necessary tech stack? Our specialists would be glad to assist you.
Software creation:
Our skilled developers can deliver many projects. Our teams are very punctual and work with a clear, agile framework. Therefore, you can expect timely delivery of a high-quality product.
Improving user experience:
You can hire TypeScript developers from us to work on UX. We invest much into learning about the best practices in this regard and can, thus, deliver great quality services.
Quality Assurance:
The overall experience of the products that we provide is highly important to us. Thus, one of our company values includes a dedication to thoroughly testing all relevant software.
Maintaining the applications:
One of the key business requirements for any software is its ability to adapt to long-term use cases. Achieving this is impossible without proper maintenance. Our development teams are more than ready to deliver on it.
Ask us questions
Industries we serve
Our company works with a large number of sectors. When you hire TypeScript developers, you can expect a wide range of potential spheres, such as education and even the financial sector. More importantly, we're always willing to consider new use cases for our products. The infographic below offers a full-scale insight into the industries that our skilled developers cover today:
Benefits of Hiring TypeScript Developers
The reasons to hire TypeScript developers are diverse. Let's take a look at some of them:
Strong performance/cost ratio
A TypeScript expert can produce code that works well within a reasonable time frame. As a result, the development costs are less significant than for other languages in many cases. At the same time, you get a very strong performance. Development pricing is among the key advantages in this case.
Easy code maintenance
Due to depending on strict types, the code of TypeScript is usually much easier to debug. It has fewer optional parameters that one has to take into consideration, enabling quick code review.
Strong support
TypeScript has a robust community today, being among the most popular languages. Thus, a TypeScript consultant would not only rely on their own knowledge but also manage to always address the community-related work.
The KeenEthics team performed well alongside our internal team. Their intermediate developers produced high-quality code and efficient scripts that emphasized the app's performance. The team was highly accessible and responded to any inquiries within 30 minutes. KeenEthics accommodated two weeks of 10–12-hour days to help us meet our strict deadlines. They truly invested themselves in the project. Customers can expect a highly productive team that delivers high-quality products at competitive rates.
I've been working with KeenEthics since 2017, and they grew impressively since then. KeenEthics is great in comparison with other Ukrainian software development companies. They have decent project managers and very proactive developers. It's always nice to work with developers who can solve your issues before you even anticipate them.
In a software partner, I value liability, trustworthiness, and transparency the most. I can say that all three are present in KeenEthics. Our work was effective, and we definitely demonstrated a great deal of progress as the project grew larger. The most valuable thing about KeenEthics is their attitude, both to partners and to employees. Our cooperation has never been stained by conflicts or mistrust. By contrast, it was very transparent, friendly, and thus, effective.
Reasons to Work with KeenEthics' Typescript experts
We have significant experience
Our company works with many programming languages and, thus, the technical skills of our developers go well-beyond TypeScript. As the case study sections above indicate, we have many high-quality products in the portfolio. This experience can go to your product too.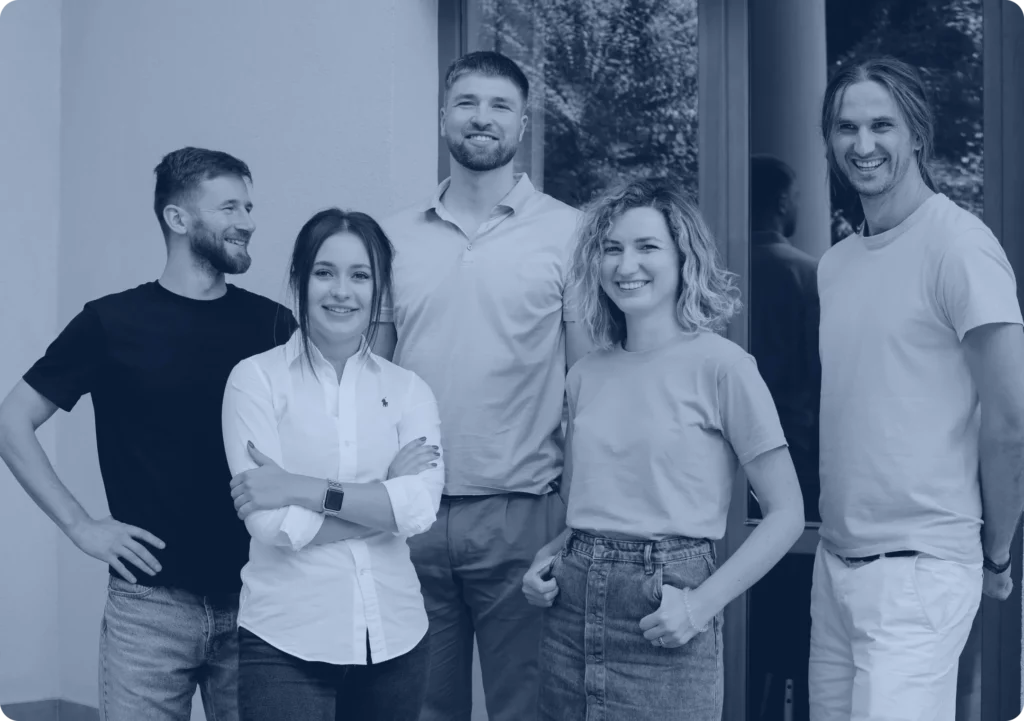 Our experts are very strong
We have managed to assemble a potent team of quality developer professionals. They can quickly form into a full-scale team that would be able to work on any upcoming projects.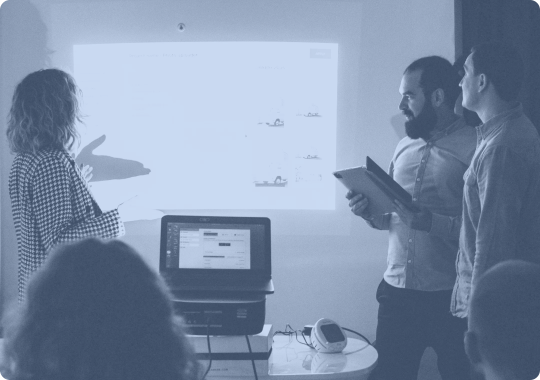 We invest in constant self-improvement
Our team also tries to constantly learn more about the novel developer tools. Today, we work with more than a dozen development frameworks, which include platforms such as Node.js and Vue.js.
Hire TypeScript Developers
We assist small start-ups and large enterprises in developing best-performing projects. Contact us to have a team of skilled specialists swiftly and accurately do TypeScript or other technology-integrated projects.
Get in Touch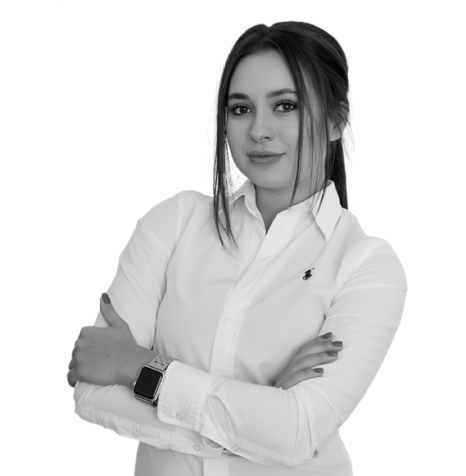 FAQ
Do you have a risk-free trial for your developers?
We have an escrow program. This means that we can set up a special account that holds funds and provides them to us only after approval.
Thus, after paying a minimal fee for such a program, you can be absolutely sure about the safety of your funds.
Why are your TypesScript developers better?
When you hire TypeScript developers in our firm, you get access to a full-stack developer team that has tremendous experience. We have worked on many projects with over a dozen platforms.
Thus, our experts have actual skills aimed at adapting to your business industry since they've seen a tremendous number of projects.
Why should I consider TypeScript developers?
TypeScript is a perfect programming language for companies that want a scalable product on the web. It has many additional features in comparison to JavaScript, for example.
Thus, the benefits of TypeScript development services involve an opportunity to use one of the best programming languages for online applications.
Why do so many companies want to hire TypeScript developers?
TypeScript for web development is extremely popular today. Thus, the supply of experts on the market is perfect today. TypeScript developers for hire are relatively easy to find.
Thus, the hiring funnel is easy to navigate, and developers' rates are quite good. Considering the benefits of the language, the option is perfect.
What are some additional reasons to hire experts at KeenEthics?
We offer a wide range of development options that go beyond TypeScript development services. For instance, we can help you with finding a remote developer for some other language or assist with testing.
Overall consultations on the nature of programming in certain languages are also among the opportunities we provide.
Is there sufficient demand for TypeScript developers?
Yes! The language is very potent for a large number of goals. Thus, finding candidate developers is not difficult. Many people are willing to provide services via this language.
Thus, the hiring process is typically easy to complete.