The Leaders of Tech4Good: Mick Donegan
Mick Donegan explains how technology can enhance the game experience for people with disabilities.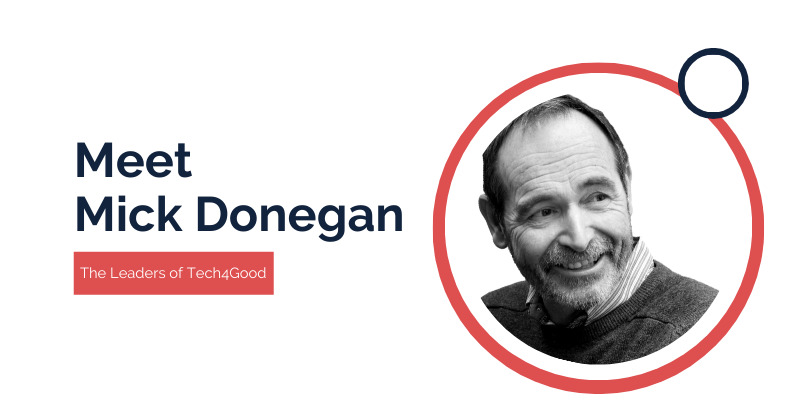 In our new Tech4Good interview, we will get acquainted with Mick Donegan and his charity Special Effect. Today, we will learn more about Mick's path to his charity work, how he uses technology to help people, diversity and inclusion as his main ethical values in work, and a lot more.
Who is Dr Mick Donegan?
Dr Mick Donegan is an Assistive Technology Specialist who supports people with complex communication difficulties, Mick is also an Associate Senior Research Fellow at SMARTlab, University College, Dublin, and is Adjunct Professor in the Department of Assistive Design at OCAD University, Ontario. In 2007, he founded SpecialEffect, a charity which uses specialized technology to enhance access to video games for people with disabilities.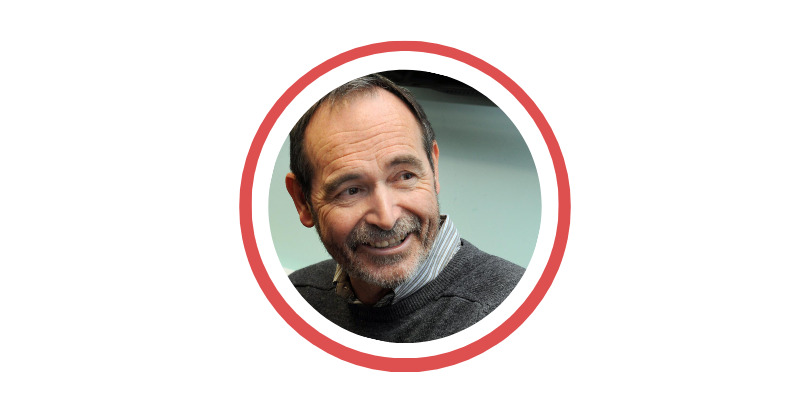 How did you come to the idea of helping disabled people via game experience? What inspired you to found SpecialEffect?
I started to think about people with disabilities when I was 6 or 7. It was my cousin who set me off on this path. He was 4 or 5 at that time. He could not speak properly and found it hard to say words and communicate. He tried to say my name, and every time he said it, it would not come out right. That was a point I realized it must be so frustrating that some people can't express certain things. It started me off on the road to wanting to do my best to use technology to help people with disabilities. I wanted to bridge the gap between what someone is capable of doing and what they cannot do because of their disabilities.
How do you use technology in your mission?
Our mission is to be able to help people play video games. Based on what we learn from our assessments, we can advise the games industry on how to make their games more easily accessible.
On your website, you say, "Our support is always tailored to your abilities rather than the condition you have." You emphasize people's strengths instead of focusing on their weaknesses. What are the effects of such an approach?
The important thing is to begin by listening to what a person would like to achieve. Maybe they want to play a particular game. Or maybe what they want to do is to communicate because they can't speak anymore. And then we try to find technology to help them achieve this. So, as a result of an assessment, we decide on the access equipment we would like them to try and teach them and those people supporting them how to use it. They can then trial it for a while and tell us what they think about it. If further changes are needed to their set-up then we can modify it according to their needs until they are using the equipment as effectively as possible.
An assessment isn't just a 'one-off'. Technology changes, the kinds of games the disabled gamer wants to play change and, frequently, their physical abilities change, too. Because of this, we continue to be available to provide follow-up assessments throughout the person's life as their needs and opportunities change..
We hope in the future some world giants of gaming will support your initiative and help ensure a better gaming experience for people with disabilities. By the way, what are the top 3 games loved by people?
I asked my colleagues about this because we've got 16 members working directly with people with disabilities who play games. I asked them what their favorite games are. For the grown-ups the most popular games were:
Call of Duty
FIFA
Grand Theft Auto
Red Dead Redemption 2,
and Forza Horizon.
With younger people, the most popular games were:
FIFA
Minecraft
Mario Kart
Fortnight 3
and Lego Games.
Still, there are lots of other games that are preferred by people with disabilities and we do our best to help them to play whichever games they wish.
You have a big and wonderful team. Do you build some of the games on your own, or do you adopt the setups of the existing games such as FIFA or Minecraft? Please tell us more about companies that you work with.
We have worked with a lot of companies that either wanted to make software or hardware more accessible to people with disabilities. I will give you a few examples. We advised EA to make some changes to FIFA to make this game more accessible to people with severe physical disabilities. We've also collaborated with Playground Games, Double Fine and many other developers, too.
We were also one of the organizations who worked with Microsoft to create the Xbox Adaptive Controller which enables the user to plug a range of access controllers to make it easier for many gamers with physical challenges to play. Another company we've teamed up to create access hardware with is Logitech. We helped develop the Logitech Adaptive Switch Kit, which contains switches of different sizes which you can control with different parts of your body. We are UK-based but, by sharing our expertise with developers we have the opportunity to help disabled gamers all over the world.
In general, can people in Britain afford to buy customized game equipment, or do they need financial support?
Most people who contact us already have gaming consoles. The reason why they contact us is because they are unable to use a standard controller and would like our help to find alternatives which meet their particular needs and abilities. There are literally thousands of video games and thousands of special control devices available. What they are looking for is our specialist help with finding the right combination of devices to help them play as successfully as possible. It's a life-long service. Games change, people change, and technology changes. Once we start to help someone, they can come back to us at any stage of their life, for another loan and another assessment.
Do you think society is ready for the Tech4Good movement and projects like yours? Do you feel the support of society, state?
What we have learned is that there is no point in being an inclusive charity if you do not want to help everybody with a disability wherever they are, which is why we share our expertise online through our freely available, browser-based training resources. We have wonderful support from many people, the gaming industry and gaming communities.
As we know from your website, there are several ways in which people can help. Could you tell our readers more about these?
There are two particular events: one is specifically for gamers and another one is for companies to support us. For gamers, it is called Game Blast. For example, some people can do a marathon or online stream as a fundraiser. The games industry has a particular opportunity to support us once a year as well. This year it's on October 1st. That's what we call One Special Day. They might do an event of some kind or decide to give us a small part of their profits for that day.
What ethical values do you cultivate in your work?
Diversity and inclusivity are the main ethical values we cultivate in our work and we help people with all physical disabilities and of all ages. We don't charge for any of our work, whether we are working with individuals with disabilities or with the games industry.
Do you need a team of professionals to help you with your Tech4Good project?
Our professionals would gladly join you in your endeavor. Learn more about us to understand if we can become a match.