How to Manage Your Project Remotely?
Is Scrum as universal as it seems to be? What if I tell you that monitoring project progress remotely is easier and safer than you might think? Is Scrum as universal as it seems to be?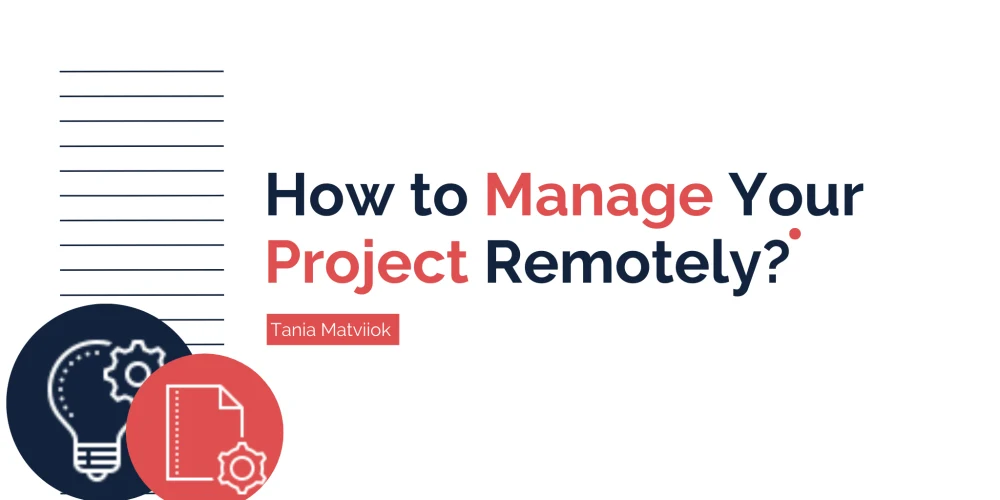 Backstory First
Recently, I watched a pretty interesting movie. I took my coffee, made myself comfortable in the living room, and pressed the "start watching" button on my laptop. Imagine my surprise when I understood that the movie I chose was the one people are now talking about all the time.
As you might already guess, this movie was Contagion, the piece about the virus and people's efforts to fight it. "Nothing special," somebody may think. And I would agree if this movie was released in 2020 but not in 2011. 2011 was the time when no one knew what would be waiting for us in 2020.
In 2011, we hardly heard the phrases like "social distancing," "self-isolation," "working remotely." Today, however, the term "remotely" has become a part of people's everyday vocabulary. And this blogpost will also maintain the trend and give you a couple of useful insights about project management under remote work conditions.
But before, let me explain who needs to read this piece and what project management is.
For Whom
Today, many people have to manage their projects remotely because of pandemic restrictions. If you refer to this category, the chances are that you're experiencing such a situation for the first time. And at first glance, it might even seem to you that all the processes run smoothly. Everyone's doing their job, right?
The biggest challenge of remote project management lies in the fact that you do not always see the real picture. You might think that everything is perfect, and only in the end, you realize that your team has failed to finalize the project and meet all goals set initially. To prevent such situations, you should look for the ways to adapt to new conditions and boost your project management.
Another category of readers who might be interested in our tips are those who hire a dedicated development team from another country. If you hire software developers from Eastern Europe because it is one of the ways to save money without losing quality — this article is for you.
In Ukraine, for example, you can find thousands of software development companies that offer excellent service but take less money for their work. Why do you pay less? Because of the economic conditions and the national currency rate. So, if you are a person who decided to outsource your team from another country, remote project management is a must-have skill for you.
What Project Management Is
If you deal with project management, you clearly understand your project's goals, achievements, and pitfalls. You know at which point of project development you currently are and when you expect to finalize your work.
If you want to implement your project central idea successfully and timely, you need effective project management. But being a good project manager is not as easy as it might seem. On the one hand, you should have enough time, possess strong organizational skills, and make your team members stay disciplined. On the other hand, you should ensure that people in your team do not feel oppressed and are not irritated because of too much control.
Of course, you can always entrust project monitoring to an in-house project manager. But if you want to minimize the chances of mistakes, failures, or misunderstandings, be ready to keep a regular check on the project progress yourself.
How to Track Projects
We've prepared a checklist that should be reviewed regularly if you want to achieve the expected results.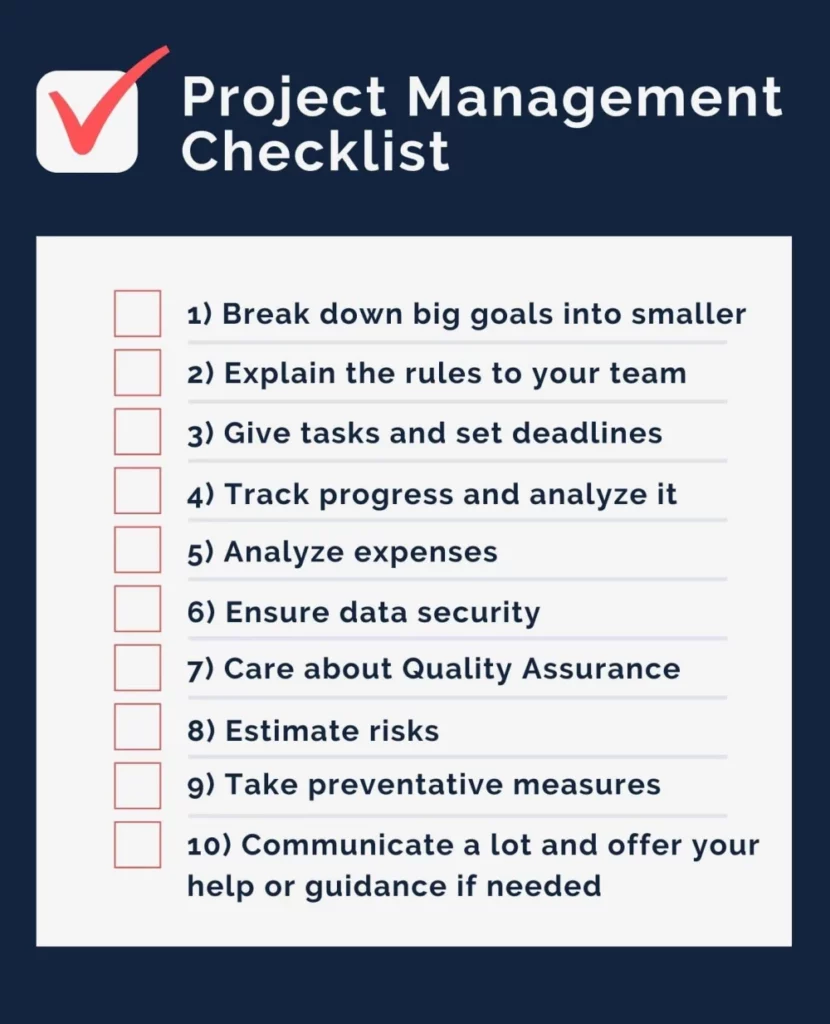 The mentioned steps are general, and the solutions are different for each business. Of course, to estimate risks or improve data security, we should study each case separately. However, there are a couple of challenges that are faced nearly by every remote project manager. Let's review them in more detail.
So What about the Pitfalls?
Not to take much of your time, I will give you some tips on your project management in the following way. I will name challenges that frequently come to mind when people think about the difficulties of remote project management. Right below, I will suggest a solution that will help you boost your management skills.
Challenge You Face: Lack of Consistency
Set up a clear work policy. Your team members should understand their tasks and duties while working remotely. They should clearly see that working far away from a project manager does not presuppose less responsibility. Ask your project team to provide you with regular project estimates and performance reports. Turn the process of sending reports into their habit but try to ensure that it does not take much of their time.
Setting up the work policy will allow you to measure project performance data through the prism of the project tracking plan. The major variables to control include project timeline, costs, resources, and deliverables. For a performance report to be readable, it should be simple, fast, and cheap to obtain. You know, there is no value in tracking project progress if data collection takes more effort than the project itself.
Challenge You Face: Poor Communication
Remember: "remote communication" does not mean "the lack of communication." Organize regular meetings and discuss the progress with your teammates. Ask the people about their performance yesterday, the challenges they encountered, and their plans for the day. Make sure that the project team feels motivated and engaged. Daily 15-minute-long conferences are an efficient tool to get first-hand information about the project progress.
Choose Scrum, Kanban, Lean, XP, or Waterfall methodology, depending on the project type and characteristics. Read our recent article to get the ultimate project tracking guide. And if you are not sure about the right methodology, feel free to contact our project managers — they will help you decide what's best in your case.
Challenge You Face: No Control over Productivity
In addition to regular updates from your team, you should be able to access performance data yourself in real life. Performance analysis is important at each stage of the project lifecycle because losing some strengths today means increasing risks tomorrow.
For this purpose, use a project progress tracker, such as Teamwork, Trello, Jira, or Notion. These project management tools to monitor project progress also greatly facilitate project planning and the process of data exchange.

Challenge You Face: Ineffective Conflict Management
Create a "Conflict Log" spreadsheet, where you will list all the issues with the stakeholders, customers, and team members in chronological order. This is one of the central project management tools, which will allow you to identify disruptive behavioral patterns, if any, and make sure that no issues are left unresolved.
Such an approach to conflict management gives you a two-sided benefit. On the one hand, it is a useful tool for analyzing past conflict situations and tracing tendencies. On the other hand, it will help you develop conflict management algorithms and prevent conflicts from occurring throughout future projects.
Challenge You Face: Ever-Changing Situation with Business
Yes, the pandemic has shown us that no one knows what will happen tomorrow. Companies are transforming their growth strategies to meet the economic demands of today. Project management is not free of worries, too. Be ready that something might not go as expected, and you'll have to amend your initial plan.
In this case, you'll need to compromise at least one of these values: time, costs, or scope. In other words, you either move the due date further, pay more money, or reduce the amount of work to be done. To make the best choice, you need to decide which aspects you value the most and which ones you can sacrifice. Do you prefer quality and functionality over time and money? Or a high-quality final product is more important for you than other aspects?
P.S. If you are not sure that you have enough time and energy to monitor all these processes yourself, find an app development or website development company or agency with an excellent reputation and a well-developed portfolio. To help you with tracking project progress, the agency will assign its best project managers to supervise your product.
These people are educated to use project management tools, plan and monitor the project completion, estimate risks, unite and motivate the team, and communicate the project progress. Hiring professionals who will track your project will spare you from unnecessary efforts and hustle.
Wrap Up
It's time to sum up our discussion of project management tracking.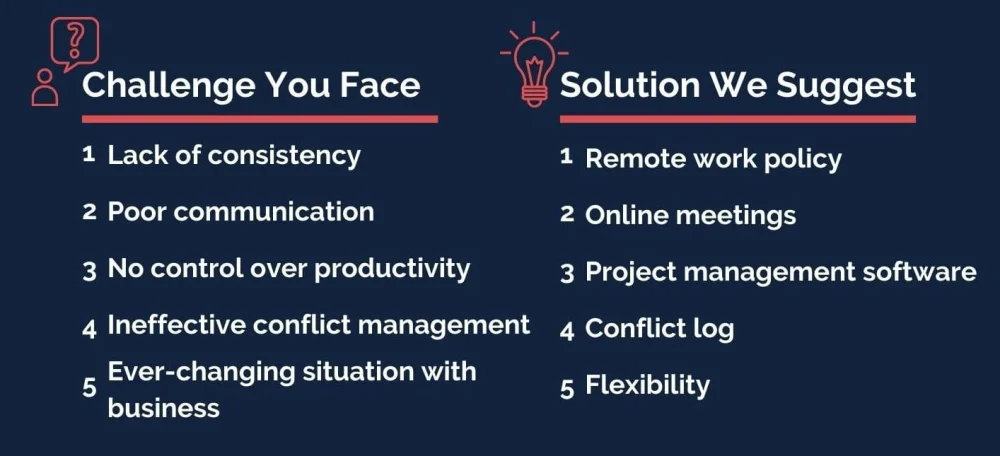 When working with Keenethics, feel free to entrust your project progress tracking to our skillful and devoted Project Managers. They will provide you with tracking tools so that you get the product of the highest quality completed on time with minimum resources and absolutely no risks. Yet, do not hesitate to track project progress yourself — our PMs will willingly consult you on the tools to monitor project progress!