How to Boost Your Productivity?
Stand up, choose the right monitor, and install the right apps!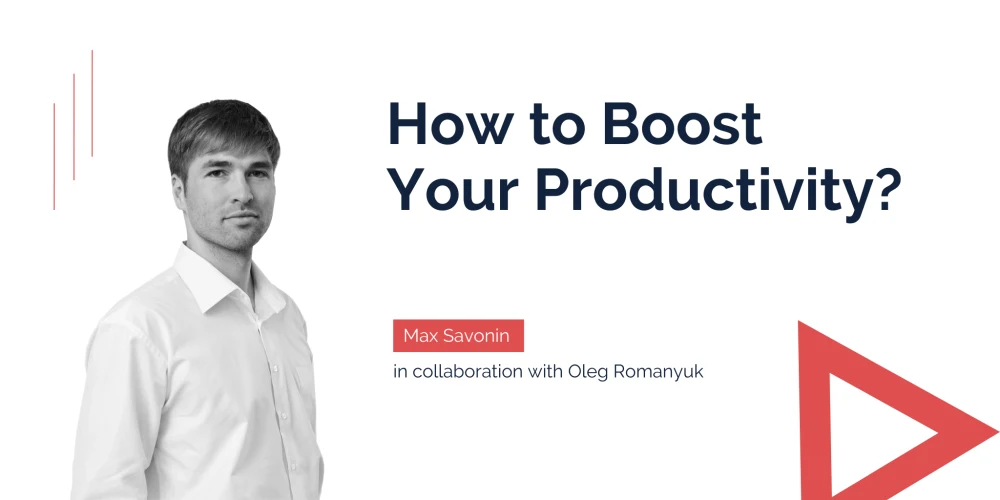 In the turbulent times of Covid-19, productivity is the major concern among business people who had to let their personnel go and work remotely and among individuals who question whether they spend the quarantine time effectively. If you have no doubt that your productivity has plummeted, there are 3 steps you should take. One — stand up. Two — change your monitor. Three — install some productivity apps. These simple ways to increase productivity will make your working routine less tiring and more effective.
Stand Up
How often do you hear "Sit straight!"? You must have heard it a million times from your parents, grandparents, or teachers. But I do not agree. I say "Do not sit!". Stand up and work not to let the sedentary lifestyle ruin your health. According to the World Health Organization, about 3.2 million deaths annually are caused by insufficient physical activity. Sedentary lifestyle results in cardiovascular diseases, obesity, diabetes, mental health problems, or even cancer. For me, these facts were just enough to stand up. From now on, I am trying to spend all the working time in the uplift position.
Surely, you would need some special equipment for that as you cannot hold your laptop in your hands all the time. At Keenethics, we are strong proponents of standing desks. There are a lot of models available on the market, but we recommend the ones with adjustable height. This way, you can make the table perfectly suitable for your own height or sit down once you feel tired. IKEA SKARSTA desk is the solution we prefer. It is adjustable, sturdy, and cost-efficient.
---
Choose the Right Monitor
The small size of a monitor does not allow a user to have a lot of windows simultaneously opened — you have to switch between windows, which is time-consuming.
Researchers from NEC concluded that a widescreen monitor improves productivity as much as two monitors combined. A 22" monitor increases performance by 30% compared to a 19" one. A 26" monitor increases performance by 20% compared to a 22" one. Yet, the performance when working with a 30" monitor is worse than with the 26" one but better than with a 19" one.
The DELL company claims that using two monitors simultaneously, provided they were both used for work and not YouTube surfing, would boost an employee's performance by as much as 30%.
Psychology professor David Meyer of the University of Michigan argues that working with multiple monitors, in contrast to concentrating on one, can negatively affect productivity. People are distracted and their workflow gets constantly interrupted.
Developer Corey House writes: "People can focus only on one thing at a time. So, why do we spend money to display several things at once? If my email or social networking channels are available at a glance, I will check them all the time. This is not just unnecessary, it is counterproductive. One monitor means that my work — and only my work — is displayed in front and center. Distractions remain out of sight, and, therefore, out of mind."
At Keenethics, we have conducted our own research. Three people were selected for the study: the first person received a 24" monitor, the second participant — a 25" monitor with a 21: 9 aspect ratio, and the third participant — two 24" monitors. The study lasted for 3 weeks. Each week, the participants swapped their monitors and, on Friday, performed the same tasks using the monitors they had been working on for the last 4 days.
We found that those who performed tasks using 2 monitors spent less time compared to those who used a single one. Opening the program for the task on one monitor and the task itself or the search engine on the other one, a developer spends less time switching between tabs, which improves concentration. On average, in 10 minutes working on one monitor, a person switches about 10–15 times between tabs. In the case of 2 monitors, this number drops almost twice.
However, increased performance comes at a cost. When working with two monitors, employees make a turn of the neck up to 10° more compared to using a single monitor. Therefore, working on 2 monitors may require massages or physical exercises to reduce neck strain. Also, the 2 monitors option is more expensive and requires more physical space.
Install the Right Apps
Now, we want to share a list of the most popular productivity apps used by our team members. Give these solutions a chance, and they may become an indispensable part of your business life.
RescueTime
MyMinutes
CommitTo3
Canva
Harvest
CoSchedule
Basecamp
Slack
Trello
Blinkist
ProofHub
Notion
Visme
For personal use:
RescueTime — an effective time management tool

If you are as well-familiar with procrastination and over-multitasking as I am, check out RescueTime. The app enables me to set my daily or weekly goals and receive an email with a final report on my performance and productivity score. It also enables blocking distracting websites and notifications, getting reminders about goals and deadlines, or setting an alarm to control the time I spend scrolling Facebook. RescueTime gives me a broader perspective on how I use my precious time and helps to boost productivity. There is also a corporate version of the app available.
Ulyana Lysunets
Recruiter and HR Assistant


---
MyMinutes — strengthening accountability to oneself

I have been looking for something super simple but effective to motivate me to become more self-disciplined and organized, and MyMinutes has become the optimal solution! Its functionality is limited to setting the minimum and maximum time I want to spend on a certain task, choosing days on which I want to repeat it, and sending timely notifications. Having achieved a goal, I build a motivational streak, so I am eager to take up the next day challenge to keep the streak going. The design is ultra simplistic not to distract me from the main goal ― to have the things done.
---
or leaders and teams:
CommitTo3 — productivity and accountability trigger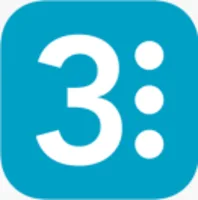 CommitTo3 helps managers and leaders boost productivity and accountability of the team. This app enables us to connect a team of users, each of whom makes a daily commitment to complete three major tasks. When someone finishes all the three objectives, all the team members receive an email alert. We log our own progress and observe the one of our colleagues. In these circumstances, there is no room left for procrastination and laziness.
Max Savonin
Chief Executive Officer at Keenethics


---
Harvest — a time & expenses tracker

Tracking project time and expenses, scheduling meetings and events, and paying our team members on merit became easier with Harvest. It is a project management app that works across various platforms and unites the team around a mutual goal. Looking back at our experiences, we are able to optimize future projects, to prevent people from burning out, to identify the most devoted employees to reward, and to find those who may take more work on their plate.
Oksana Vovchuk
Project Manager


---
Canva — a magic wand for outstanding visuals and graphics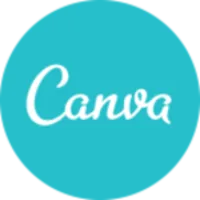 Creating effective visuals used to be difficult for my colleagues as they had neither skills nor tools. They would approach me with those tasks, but at some point, I realized that I could not manage all the workload. This is when I came across Canva ― a web-based platform with a variety of templates and embedded functions for the creative minds to implement their ideas. I shared this discovery with my colleagues, and my life became so much easier. Making a diagram, a chart, a mind map, or a poster, illustrating a process flow or SWOT analysis findings, creating banners, book covers, or comic strips has never been that simple even for a person with no skills in design.
Oksana Pleten
UI/UX Designer


---
Visme — the world's most versatile online graphics creation tool

Visme is a tool that helps to visualize communication. It gives you an opportunity to create effective presentations, charts, diagrams, infographics, documents, handouts, and brochures. More than that, the entire team may collaborate on such visual projects, and the supervisor can manage permissions for different users. You can read more about how Visma can increase team productivity in their recent blog article.
---
CoSchedule — a tool for business communication, corporate file exchange, and project management

The marketing process is easy and free of mess with CoSchedule. The app facilitates business communication, social media management, and project planning, so you can leave behind numerous spreadsheets and calendars. The major features include Marketing Calendar, Social Media Scheduling, Marketing Campaigns, Email Marketing, Analytics, tools for Project Workflow and Team Management, and other ways to increase productivity.
Irene Krot
Head of Partner Engagement


---
Basecamp — a project management lifesaver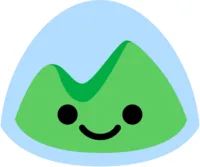 I love Basecamp because it enables me to create a task, assign responsible people and a deadline, notify them with a Basecamp reminder, and monitor the real-time progress. It helps to reduce the time spent on meetings and to organize work more efficiently. Communication with a client or an external partner also becomes easier through automatic notifications, embedded emails, and shared file storage.
Yurii Stadnyk
Team Lead & Full Stack Developer


---
Slack — team communication booster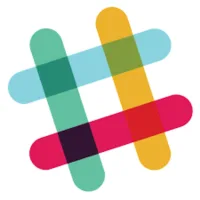 Slack is a trusted business communication platform, which unites millions of daily users. Communication in Slack is organized in channels by projects, topics, teams, or whatever criteria you choose. It can be integrated with other tools and services used on a daily basis. File exchange, voice calls, video conferences, and screen sharing are also supported to increase your productivity.
Oleg Romanyuk
Head of Inbound Marketing

---
Trello — dashboards for managing effective teamwork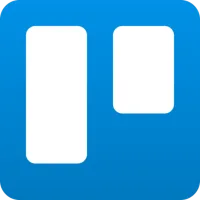 Trello is a renowned platform for teamwork organization and for personal planning. We create a dashboard with a few sections featuring cards organized in thematic columns. For instance, we may organize our tasks in "To Do", "Doing", and "Done" or "Low priority", "Medium priority", and "High priority" sections; analyze "Pros" and "Cons" of a certain decision; or divide the assignments between "Bohdana", "Iryna", and "Ilona". Trello also has noteworthy alternatives: a reputable Asana and a super-simplified Kanban Flow.
Oleksandr Saltykov
Project Manager


---
Blinkist — a perfect tool for avid readers
I am keen to discover new facts and ideas, but a tough schedule does not let me read as much as I would like. Blinkist is the solution I was looking for. It enables me to listen to books or podcasts while on the go. The Blinkist library contains over 2,500 samples, and it is updated on a monthly basis. My favorite categories are Communication Skills and Personal Growth although such sections as History, Psychology, or Management also contain a lot of interesting podcasts to listen to. What I also enjoy about the tool is that it synchronizes across various devices so that I am always able to access it regardless of where I am.
Alex Pletnov
Chief Technical Officer


---
ProofHub — a business management and communication tool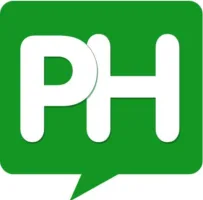 If you like the features offered by all the aforementioned apps but want to see them together in one place ― try out ProofHub. Here, you may find dashboards and workflow charts, file review and feedback sharing features, resources and projects reports. You create tasks, assign responsible people, set deadlines, and define the level of privacy for each entry. Time tracker is also integrated to increase your productivity. As the platform is multilingual, it became an indispensable business tool for more than 85 thousand companies across the globe.
Taras Yaskiv
Full-stack developer


---
Notion — a simple but elegant app that runs by the rule "All in one place"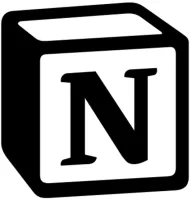 My greatest compliments go to Notion for its elegance, simplicity, and multifunctionality. The idea of this web platform is to spare a user the headache of switching between innumerable tabs in the browser and to integrate all the key business tools in one application. Notion can replace Google Docs, Evernote, Confluence, GitHub, Trello, Asana, Jira, or Google Sheets. If you are not ready to let your favorite apps and platforms go or the synchronization process seems pretty daunting, Notion enables you to integrate your current tools, including Slack, Google Drive, Maps, GitHub, and Twitter. This app is the best way to let the entire team see the whole picture and understand the work-flow of a project.
Sergey Gornostaev
Full-Stack Developer


---
To Wrap Up
Boosting your personal productivity or the performance of your team is simpler than it seems. Before you decide on taking radical measures — firing someone or quitting yourself — try these ways to increase productivity and improve the working environment. Switch from a sitting table to a standing one to improve your physical well-being. Find a better-suitable monitor option — an ultrawide one or two of them — to improve your concentration and speed. And trust productivity apps with monotonous tasks, spare yourself some time for more creative assignments.
Do you have an idea for a productivity app?
Our specialists will gladly help you implement it. Let's start with researching your idea! Learn more about Business Analysis services that we offer.
I would like to say thank you for co-authoring this article to Oleg Romanyuk, Inbound Marketing Manager @Keenethics.