How AI Technology Can Help Improve Customer Experience
AI has absolutely changed the face of customer service — raised efficiency and customer satisfaction and lowered the overall associated expenses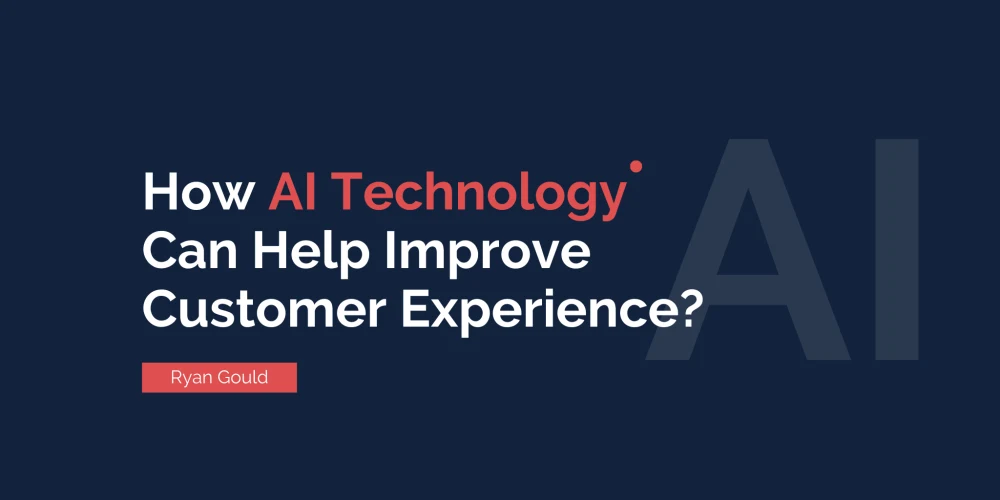 In 2017, Google revealed that the company's vision was shifting from "mobile first" to "AI first." This was a big deal because it was one of the first times a major tech company pivoted away from the fast-growing mobile market and shifted its focus to artificial intelligence. This was a major industry-wide signal that artificial intelligence was a worthwhile, long-term customer service strategy, and the following three years only cemented that fact.
According to a Forrester report, investment in AI development was expected to increase by 300% between 2016 and 2017. That figure is still growing. Since then, eight of 10 businesses implemented or made plans to implement AI technology as a customer service solution by the end of 2020. So, how exactly are they doing that?
AI has absolutely changed the face of customer service by raising efficiency and customer satisfaction while lowering the overall associated expenses. Here are four ways AI technology can help improve the customer experience and improve customer engagement.
AI-Powered Chatbots
In 2001, SmarterChild hit AOL Instant Messenger, ushering in the idea of AI-powered chatbots in the mainstream. At the time, the bot was not exactly useful. It largely served to kill boredom, amassing more than 30 million "buddies," but its popularity did spawn the marketing-based chatbots we see today.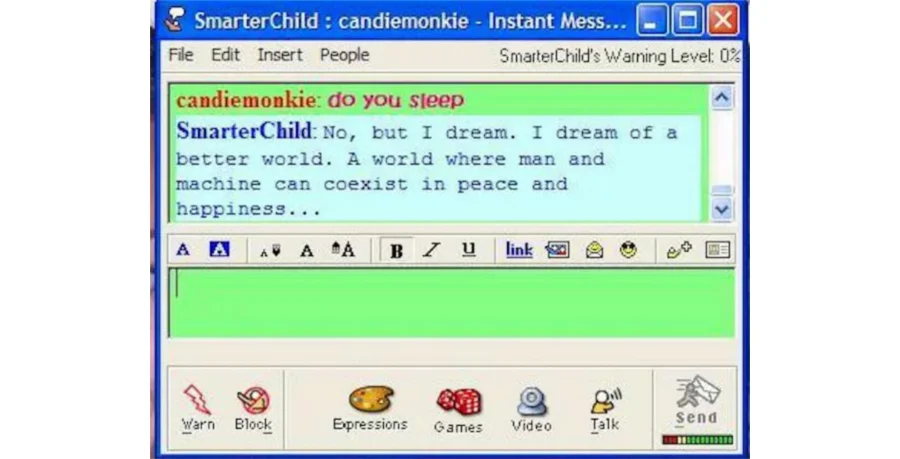 Nearly 20 years after SmarterChild first hit our buddy lists, chatbot development has changed the customer service industry for the better. By the end of 2020, it is expected that 85% of customer service interactions will be powered by AI bots. This is largely because chatbots solve a lot of the ongoing customer experience problems that arise when you have a human staff who needs to sleep, eat, and take one caller at a time.
According to a Forrester report, nearly two-thirds of customers refuse to wait more than two minutes for assistance, which is basically impossible if you are relying on human agents. This is where AI in customer service comes into play. Chatbots are instant, they are 24/7, and they are a smaller investment when you weigh it against paying a whole salaried team indefinitely. According to some predictions, customer service AI is expected to save $8 billion annually by 2020.
Of course, machine learning is a fine line. Just as a chatbot can learn exactly what customers prefer, how to solve their most common problems, and how to drive conversions, they can also learn some not so great information. For example, in 2016, Microsoft launched an AI chatbot called Tay.
Yet, within 24 hours, the bot "assimilated the internet's worst tendencies into its personality," according to The Verge. It first emerged as an innocent, playful AI and ended up completely NSFW.In fact, it is so NTSF that we could not include a more recent screenshot here. A quick Google Images search will help you get the idea what we are talking about.
For this reason, chatbots need some serious testing before they go live. Otherwise, it can lead to some very negative customer interactions.
Virtual AI Assistants
When most of us think of virtual AI assistants, we may immediately conjure images of Rosey the Robot, the AI maid from The Jetsons.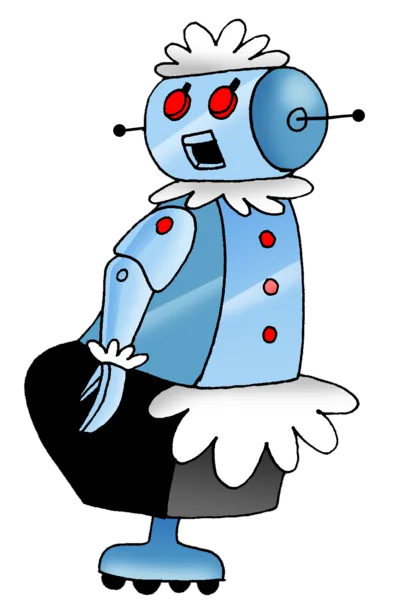 Of course, modern AI does not look anything like the cartoons. Instead, it looks a whole lot more like Siri or Alexa, the kind of AI assistant we can count on to tell us the weather, answer questions, and point us in the right direction both literally (hello, smartphone GPS) and figuratively.
According to the Pew Research Center, 46% of adults in the U.S. use digital voice assistants, and a customer service AI assistant is not all that different from what you find on your smartphone. These types of AI use neural networks or user input to collect customer information and perform various tasks like personalized shopping, appointment scheduling, or customized reminders.
For example, Macy's on-call shopping assistant uses AI technology powered by IBM Watson to dole out customized style advice. Similarly, the app Stitch Fix collects user information about size, style, and price to send personalized style boxes with AI-chosen items. Overall, this type of personalization can reduce acquisition costs by as much as 50% and increase the efficiency of marketing spend by 10 to 30%, according to McKinsey.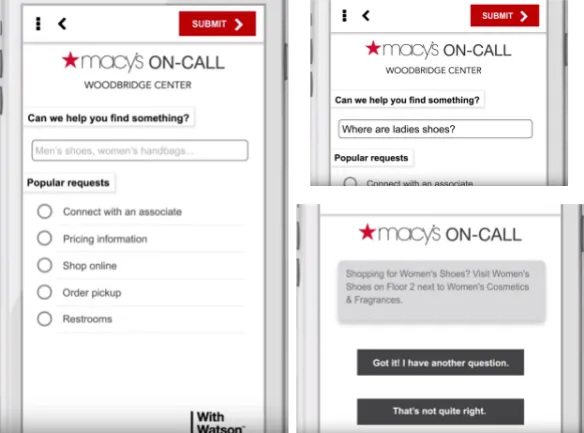 Enhanced Search Algorithms
One of the main draws of artificial intelligence as a service is that it can learn what customers want, which is why it is particularly useful in a search engine. There is no better example than Zappos, the shoe retailer that was acquired by Amazon in 2009.
When Zappos launched in 2001, it ushered in a new era of ecommerce, which became increasingly more competitive as startups with more focused curation began invading that space. Flatly put, Zappos' sprawling inventory and clunky search engine made it extremely difficult for users to find what they were looking for. For example, when users were searching for "classic short," a style of Ugg boots, it would turn up actual shorts. Daisy Dukes will not do you much good in the winter.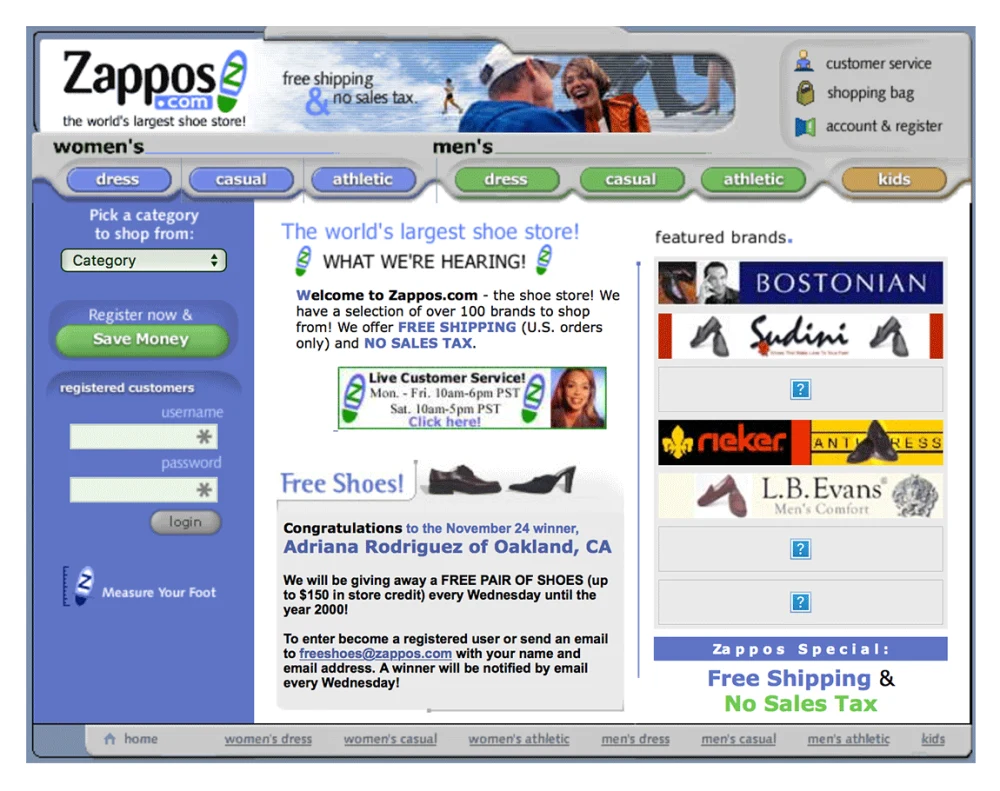 To remedy this, the retailer developed a new model called "genetic algorithms." This was able to quickly pull historical search data and factor in new keywords as they emerged in the fashion lexicon. The result was a smarter, more personalized search engine, which better served busy, trendy customers. Today, a number of retailers use AI technology in exactly the same way.
Personalized Suggestions and Dynamic Ads
The customer experience is not just about solving problems. It is also about presenting customers with options that they did not even know they needed. That is where artificial intelligence as a service comes in. Today, artificial intelligence technology is used in personalized sales pitches. This could mean a dynamic ad (think: how marketers use tracking pixels to retarget consumers who abandoned their shopping carts with customized marketing messages) or personalized suggestions.
We see this type of technology in Spotify's daily mixes. The streaming service collects user listening data, which is then used to create an algorithm-curated playlist of songs by artists that the user either already likes or has a high likelihood of enjoying based on their listening history.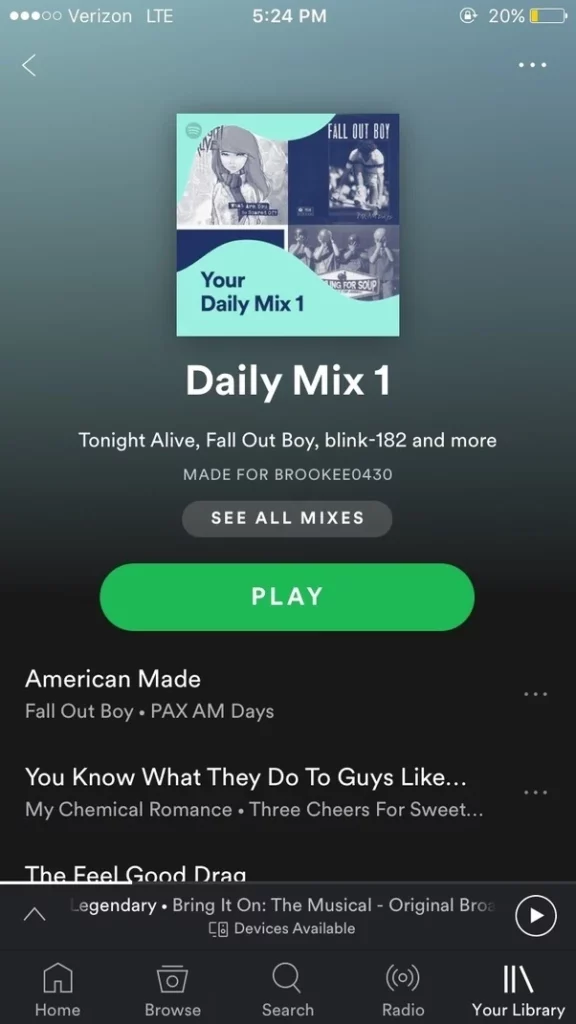 Similarly, we see this with Amazon's personalized suggestions in categories such as "books you may like," "gift ideas inspired by your shopping history," and "inspired by your shopping trends." The personalization of the shopping experience helps increase customer engagement. Overall, AI can help customers know what they want before they even know what they want.
---
Final Takeaways
All things considered, AI has the ability to greatly enhance customer experience. From convenient chatbots to personalized advertisements, AI has made the shopping experience a far more customized and simple process. AI plays a big role in creating a successful customer experience.
Can you think of an AI-powered solution that could benefit your business in a similar fashion?
Do you need help with AI development?
Learn more about how we create AI-powered algorithms and where we use them. Our dedicated developers will gladly assist you with chatbot or machine learning development.
---
Thank you to Ryan Gould for contributing this article. Ryan Gouldis a Vice President of Strategy and Marketing Services at ElevationB2B. From legacy Fortune 100 institutions to inventive start-ups, Ryan brings extensive experience with a wide range of B2B clients. He skillfully architects and manages the delivery of integrated marketing programs, and believes strongly in strategy, not just tactics, that effectively aligns sales and marketing teams within organizations.
---