5 Reasons Why You Will Enjoy Working for a Tech4Good Startup
Here comes a list of steps to quickly configure your Node.js application server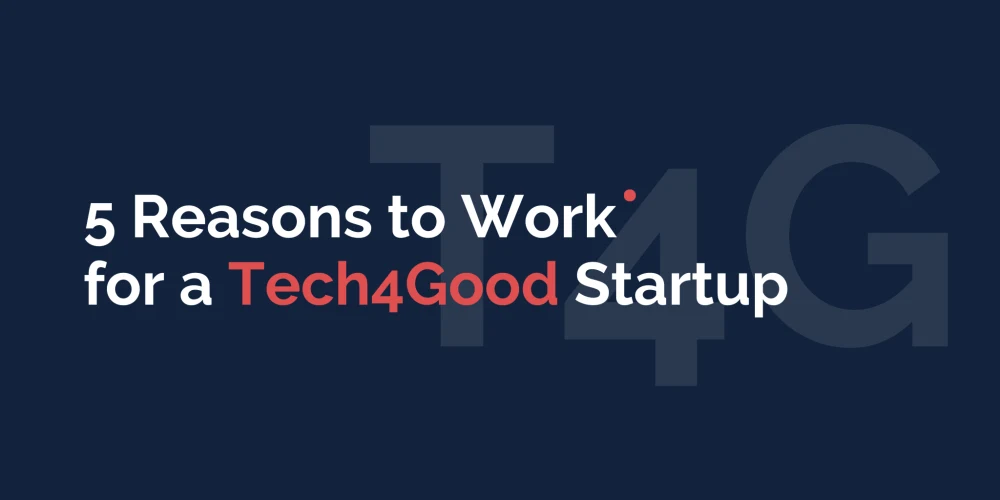 Has the business sphere changed in the last 5 years? With the rise of the Internet, the answer can hardly be "no." Moreover, the answer can't be "no" when it comes to the pandemic. Thanks to the Internet and modern technologies, people have the chance to study and work during the lockdown, stay connected, and ensure that they have everything needed.
Considering all this happening, you frequently face a situation when you have to choose. What sphere to enter, what company to focus on, what criteria to stick to? These are the questions frequently asked by developers who create a strategy for their professional path. And today, I am also going to talk about the choice.
When you look for a job, among all the options presented on the market, you come across the category of "Tech4Good startups," also called "social" or "ethical" startups. But before discussing the value of Tech4Good startups, let me briefly explain what the Tech4Good movement is. As you can see from its name, Tech4Good is the practice of using technology for social good. The mission of Tech4Good is to apply technology to a broader context to improve our ecosystem.
Companies representing this movement aim not only to get personal benefits but to make the world better. Being a Tech4Good company means using the available resources and technology to address social, economic, cultural, or environmental challenges. Such companies are open to cooperation and cultivate ethical values through the use of technology.
Why is working for Tech4Good companies considered a precious opportunity nowadays? Because of their long-term impact. Tech4Good startups make you a part of something unique and valuable — let's look at 5 reasons why.
1. You enjoy a sense of higher purpose.
Many of us strive to make more money, but not so many keep in mind that money alone cannot make us happy. Those who focus exclusively on profit sooner or later come to the idea that money is just a tool and not the ultimate goal. In the background of world digitization and automation, we should not forget that we are humans. We still want to feel our belongingness to a community, we still want to feel valued.
If you also aim to experience a sense of higher purpose and feel proud that your skills help someone, consider working for a Tech4Good startup. So far, numerous Tech4Good projects use technology to help people in need. And Kinderenergy is one of those.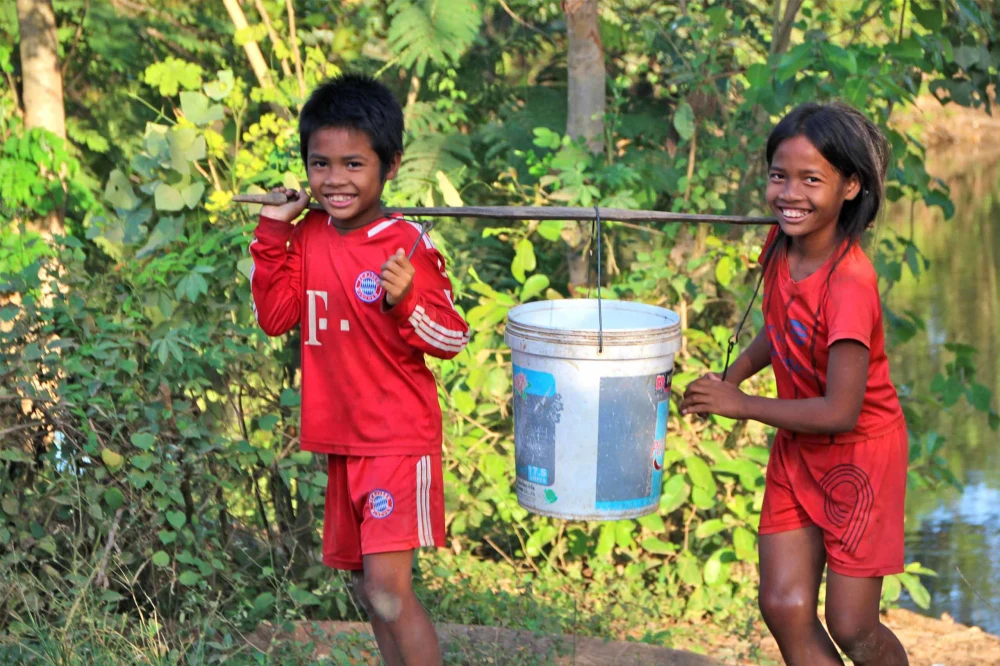 Kinderenergy is a water and food sustainability project aimed to encourage US students to help kids in rural areas. Currently, the project staff is looking for financial and media support to provide Tanzanian children with means of survival. If you also would like to support this noble cause, go to the Kinderenergy landing page and donate.
Although there are no open vacancies at Kinderenergy so far, you can volunteer your skills — this is an excellent way to start your career in Tech4Good. As the company states itself, "There are numerous opportunities for collaboration." So, email them at [email protected] if you are interested.
2. Innovative startups use innovative technologies.
Let's take AR and VR technology as an example. Augmented and Virtual Reality technology is implemented for various purposes, from entertainment to science, and is beneficial for both users and developers. Cost-effectiveness, broad applicability and functional flexibility are the features that make AR and VR relevant today.
Many Tech4Good startups also decide to make use of AR and VR because of the advantages it offers. One of such startups is the GiveVision project, the finalist of the AbilityNet Accessibility Award 2018.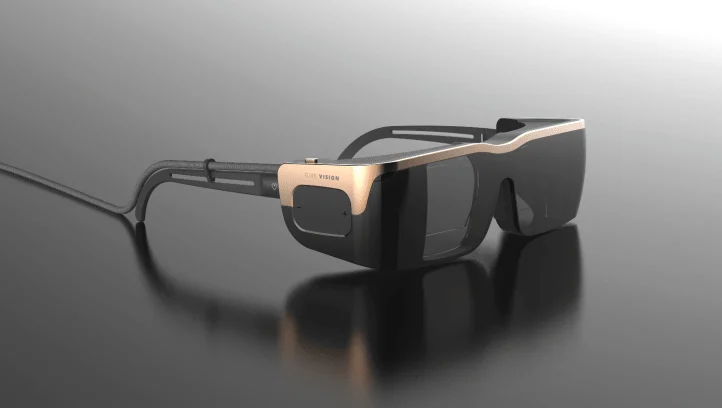 The project sees its mission in helping people who lose their sight to regain this ability with innovative goggles. On their website, you can check dozens of people's stories of how GiveVision goggles have become an indispensable part of their lives.
Contact the company to ask them whether they are currently open to cooperation. And to keep track of GiveVision updates, follow the company on LinkedIn.
3. You improve your professional image.
Regardless of the sphere you aim to enter, the chances are that you will face high competition. The market is overwhelmed, so your task as a developer is to stand out from all the others. In this regard, a Tech4Good project can be a respectable and dignified addition to your portfolio.
Being a part of a Tech4Good startup will add value to your professional image. When, apart from professional competence, your work bears some social significance, it gives you extra points while conquering the market.
4. You make a lot of social connections.
Tech4Good movement is based on people's collaboration and mutual help. It means that, being a Tech4Good developer, you will meet a lot of influential people. Many companies known worldwide also support the Tech4Good movement in order to build a positive brand image and earn respect of their users.
Microsoft, for example, is supporting Tech4Good entities working in India. Establishing social connections enhances the company's success and demonstrates that they cultivate the right values.
Moreover, by taking part in the development of the Tech4Good project, you get the chance to earn worldwide recognition. Tech4Good awards organized annually allow startup teams to become well-known. One of such awards, the Accessibility Award, is sponsored by Google. Could you imagine how many new and successful people you can meet if your company becomes a finalist?
5. Tech4Good is the future of tech.
The Tech4Good movement is continually growing and expanding. People are no longer interested just in making their tasks easier with the help of technology. They are now willing to use the latter to serve global and more important goals.
Solving environmental problems, looking for new solutions in medicine, increasing economic growth — these are particularly interesting areas when it comes to technological impact. Probably, you have already heard the term "industrial revolution," but do you know that there have been four stages of this revolution so far?
We are now living in the fourth stage, but with the rise of technology, we are going to face the fifth one. This stage is called Industry 5.0 and is aimed to step aside from one-size-fits-all solutions in the direction of one-of-a-kind solutions. And a 3D printer is a concept that already represents Industry 5.0.
Optimus Planto is a 3D printing technology aimed to enable molecular replicators. 3D prostheses developed with Optimus Planto are made out of plastic. They are expected to replace titanium prostheses, which will reduce both production costs and patient discomfort. Hernando Sanchez-Faddeev, the project's founder, can tell you more about their goals and achievements.
So, if you want to keep pace with innovation and growth — choose Tech4Good as your focus.
Wrap Up
A Tech4Good startup is a perfect choice for progressive and ambitious professionals who are aware of world tendencies and want to contribute to global goals. Apart from pursuing a higher purpose and increasing your social significance, you will keep your professional competence at a decent level when joining the Tech4Good community.
As Henri Nyakarundi, one of the Tech4Good leaders, said in the interview, "Tech4Good is not just the future — it's a must and a necessity." This is why the number ofTech4Good startups is increasing rapidly. Thus, if making money is not your ultimate goal and if you want to make a change — working for a Tech4Good startup is the best way to start!
If you are interested in Tech4Good and want to find Tech4Good companies to work for look for Tech4Good startups on the Tech4Good Awards website.
Do you need a development team to support your Tech4Good idea?
Our professionals would gladly join you in your endeavor. Learn more about us to understand if we can become a match.