My Grass Growth
Keep your cows healthy and well-fed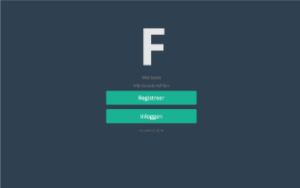 Wim Honkoop,
the Netherlands
The main purpose of the app is to show a prognosis for the farmer's and help them manage the feeding their herds, grazing and mowing their paddocks, based on user's data and the a set of formulas. Application helps farmers to graze cows and make related calculations.
Achievements
A subscription plan to give new users the opportunity to have one month free before they start paying;
Integrated payments platform – MOLLIE;
Paying users receives a bill automatically to their emails;
The accessible via an admin panel database;
Downloadable to Excel in CSV format report (based on data stored by a user);
Added possibility to change default user settings/constants;
Notifications from app to user (about needed settings or subscriptions etc.);
Mailing service (invoices, pdf-reports, system notifications);
App is deployed to Docker (production server) and Heroku (staging server);
Multiple languages (Dutch and English);
Implemented results page with a set of tables and charts based on calculations;
Added possibility to generate .pdf reports of inputted data and prognosis.
Do You Have a Similar Project Idea?