How to Develop a Fintech App in 2023: Full Guide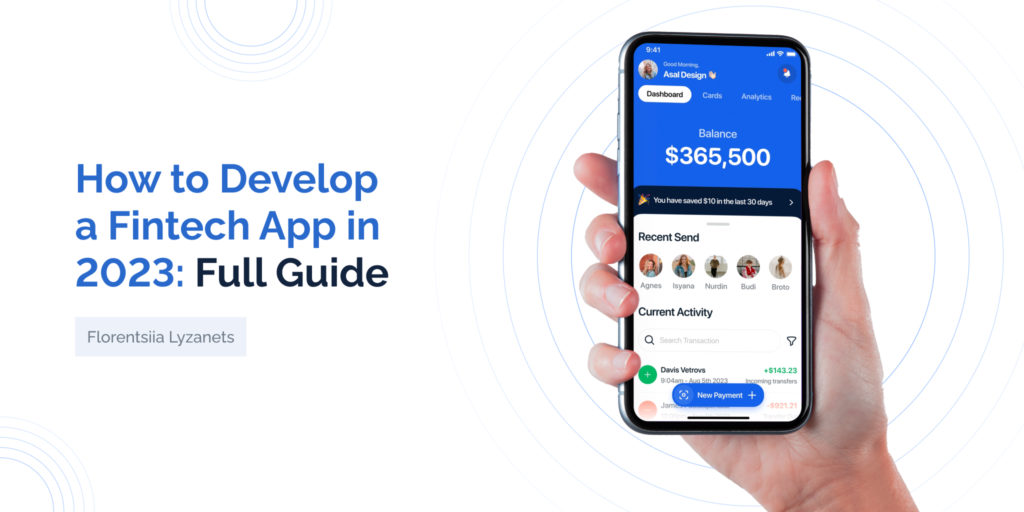 Technological advancements transform every industry. There's no area where we don't use tech advancements, and fintech app development is one of many such cases. Many new start-ups have entered this market. The question is, what makes banking and financial software development grow so fast? How to build a fintech app corresponding to the customers' requirements and goals? Well, let's dig deeper.
Why Are Fintech Apps Popular in 2023?
Innovations gave birth to technologies that seemed a part of sci-fi a few decades ago. Today, we can assess the financial and banking processes from a different perspective.
What makes fintech apps so popular today? We'll present the following reasons:
Rich clientele
The number of clients rises due to the usability and benefits of fintech. Research estimates that up to 5,480,33m customers will use the digital payment segment of the financial market by 2027. A fintech app saves you time in handling every little task. AI is another solution for simplifying processes and minimizing the cooperation between a client and a banker employee. Instead of visiting a banking institution, you can address your problem through an AI-enabled app. You can easily accomplish transactions and investments through AI solutions and reach all services 24/7 – what can be better?
Attractive "pool" for investors
An obvious reason is a high demand for fintech application development among investors. The value of the biggest fintech companies is higher than that of the physical banks. So, having considered the potential of the fintech development, investors are ready to share their funds and get a piece of the action.
Covid-19
We hope we won't experience a pandemic again, but it was a strong push for moving finance and banking online. Due to the pandemic and lockdown norms, new ways of banking accessibility appear. Financial businesses have to adapt tech solutions with the best fintech app development. So, Covid isn't only a big problem but a chance for companies to innovate. At first, people only try to adapt to contemporary norms, but now, we only imagine our routine with digitalization.
Innovative user experience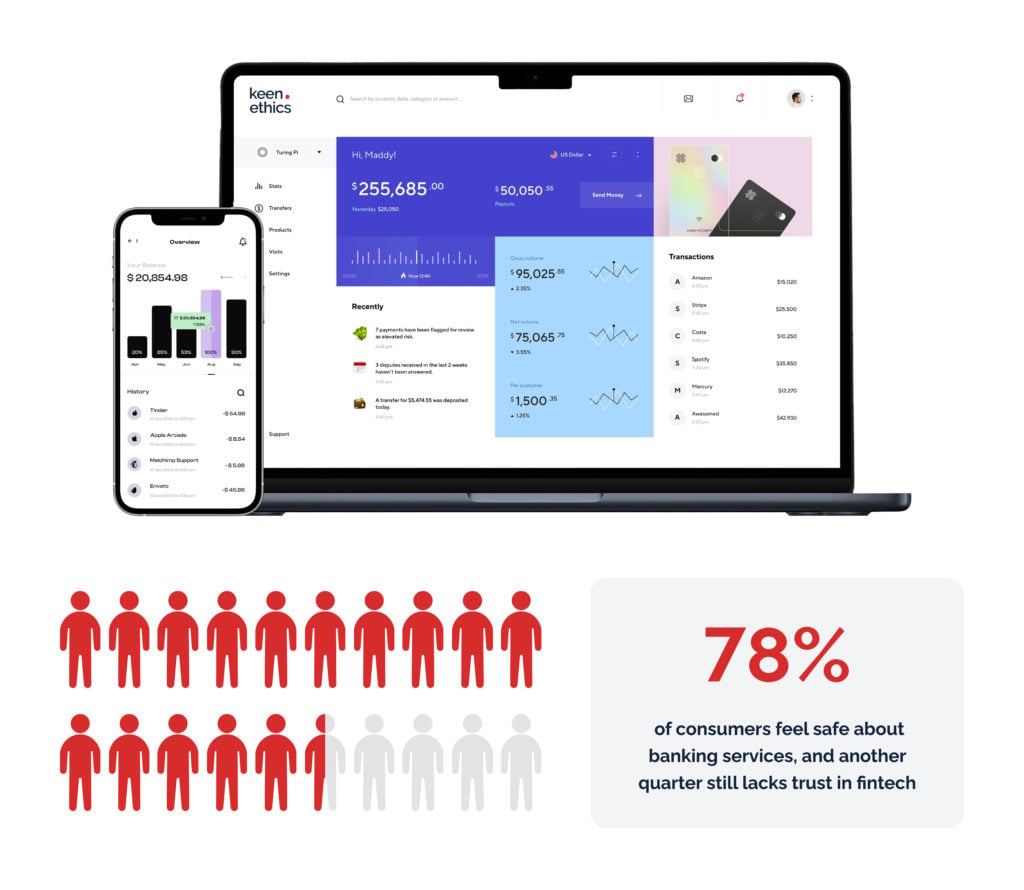 Traditional banks and financial institutions collaborate with the IT sphere to present new apps and tools. In turn, these fintech apps revolutionize the client experience. Once, we got used to changes in banking services, and now we have a newly formed generation who can't stop using new technologies and can't imagine their lives without them. Face recognition, for example. We got accustomed to this functionality, and some have forgotten how they accessed their apps. Google pay is another example. One click, and we pay for any service. Today, 78 % of consumers feel safe about banking services, and another quarter still lacks trust in fintech. But digitalization goes ahead, and we'll have new ways to handle banking operations. That's why these innovations are likely to dispel existing distrust.
The rapid spread of fintech and quick adoption of apps
Over $25 billion was invested in the worldwide financial services market in 2022. Since fintech software is in high demand, many companies expect to profit from these apps. Once consumers experience online finance and banking, they quickly adapt to new rules and hardly want to turn to traditional banking. This is why the industry is going in the right direction, making businesses think of ways to target new clients and facilitate business operations.
Types of FinTech Apps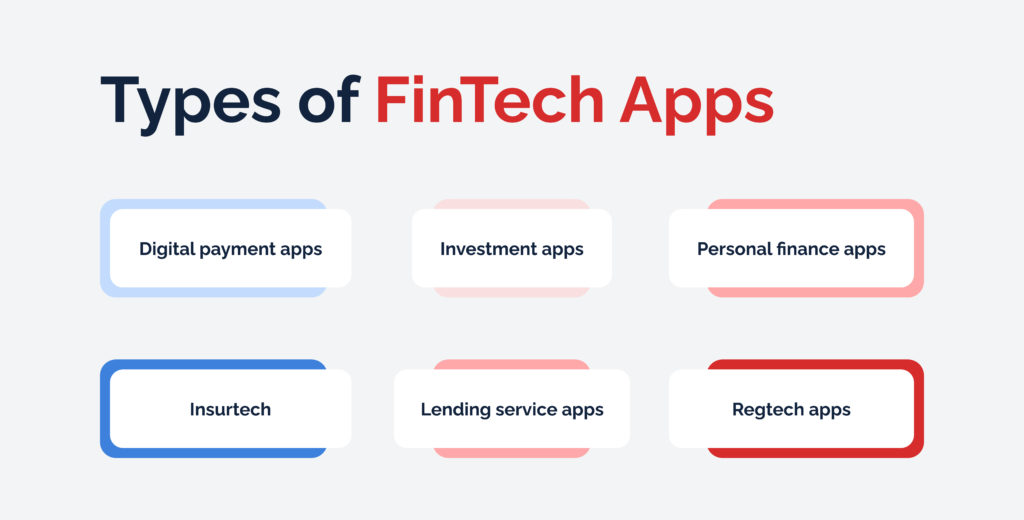 Here are the following types of fintech apps through which companies can achieve their goals.
Digital payment apps
Digital banking includes both mobile and online banking to deliver 24/7 quality services.
When using these apps, users can do the following operations:
pay for products and services online or through their smartphones;
take a loan and track their debts;
check their card balances;
transfer funds, and more.
Cashless and online payments are at the top of popularity, rising daily. Although digital banking is full of competitors, many companies prefer investing in these solutions. One of the reasons is inflexible and somewhat slow banking services. Many options can simplify traditional banking, including payment gateways and QR-code payments. Customers like these apps due to many gamification elements, from bonuses like cashback, in-app achievements, and stickers to zero or minimal bank commissions.
Personal finance apps
When using these apps, users get info about any query, professional accounting help, and personalized instructions based on their requests. It includes financial goal setting, payment tracking, analytics, and more. Users manage and track their finances and transactions; if any unusual activity appears, the app alerts them to keep their accounts safe. They can also learn about possible insurance types, get tax advice, and learn about anything of their interest.
Investment apps
Investment apps are developed for investors and traders, allowing them to lend, invest and track their funds in one location. The investment app is a universal and affordable solution with rich functionality, from managing accounts to purchasing shares. Also, the app is great even for novice traders who can invest starting from a few dollars and play in-stock games to research how the market acts. With an investment app, users can explore cryptocurrencies, learn new trends, and start investing in those trends which will rise in the future.
Insurtech
Insurtech helps users select a suitable insurance plan and manage it. The apps present valuable info allowing users to get insurance plan benefits. The insurer delivers instant help to the insured and establishes a close connection. The app also allows customers to schedule appointments with physicians and get needed prescriptions according to their case. Insurtech improves customer convenience through advanced digital service. It relies on AI, IoT, big data, and other solutions to let customers receive insurance policies easily.
Lending service apps
Today, you can access lending and mortgage services easily. These apps offer attractive options, and you can acquire loans for business, pay off someone's debts or make an initial fee on the new property. Moreover, these lending apps allow customers to borrow specific funds without interest. You can borrow up to $200 daily and pay the loan back. The benefit of the apps is that they help minimize time compared to conventional ones.
Regtech apps
Regtech is a regulatory technology allowing financial companies to identify and assess risks and make informed decisions. The app guides companies in compliance with regulations and consumer protection laws. Through big data and machine learning, regtech reduces potential hacks and enhances compliance. As a result, companies are informed about cybersecurity, and they can improve the missing parts in their processes.
Main Requirements for FinTech App Development
Working with people's finances is challenging. Losing or mistreating someone's finances can lead to severe measures, so the fintech development needs to rely on critical requirements. By knowing all essential requirements beforehand, you can ensure all processes are secure. Before investing in building a fintech app, please consider the criteria below.
Security
All things should be secure, especially when we talk about fintech. Once the customer notices some trouble with security, they lose confidence in your product and delete the app. So what are the features helping to make your app secure? Some important ones include biometric security, dynamic CVV2 codes, and two-factor authentication. The best way to ensure you implement the right security features is to test your system. This way, you'll analyze how hackers can break into your product and find the required steps to prevent it.
If you want to safeguard yourself from security risks, contact us. We'll analyze your project idea and offer custom security-related requirements.
Simplicity and usability
Unless you target your app at finance gurus, a simple interface and navigation are critical points. Try to develop the app with a short learning curve. The users shouldn't have a deep understanding of fintech to use your app. They're just users, so let them get an interactive and pleasant experience while using your app.
Responsive customer support
Customers always have questions while using any service. You should try to provide them with reliable and responsive customer support on the issues interesting to them. A solution like a chatbot can help users walk through the onboarding and answer simple queries. Also, care about hiring an expert support team for handling complex issues – because who knows the product better?
Integrations
Technology revolutionizes the financial sector, and today's customers demand all-encompassing fintech products with all the needed features. You can reach this through integrations. App programming interface (API) is the basis for developing the platform helping to link your app with other third-party service providers. This way, considering API integrations will boost customer experience and allow them to meet all needs within one service.
Fintech App Development Cost
Fintech app development is extensive work, requiring a corresponding budget. Since we can only set a definite price by analyzing your project idea, we'll provide the price range for fintech application development. But be aware: let the price not deter you. On the contrary, it means there's room for opportunities and improvements. If considering the cost for MVP (Minimum Viable Product), the development takes at least 6 months, and the price starts from $50,000.
The factors influencing the overall cost are the following:
types of fintech apps;
requirements and scope of work;
time frames;
required features to implement;
localization of your app;
tech stack;
the size, expertise, and location of the project team.
Basic Qualities of FinTech Apps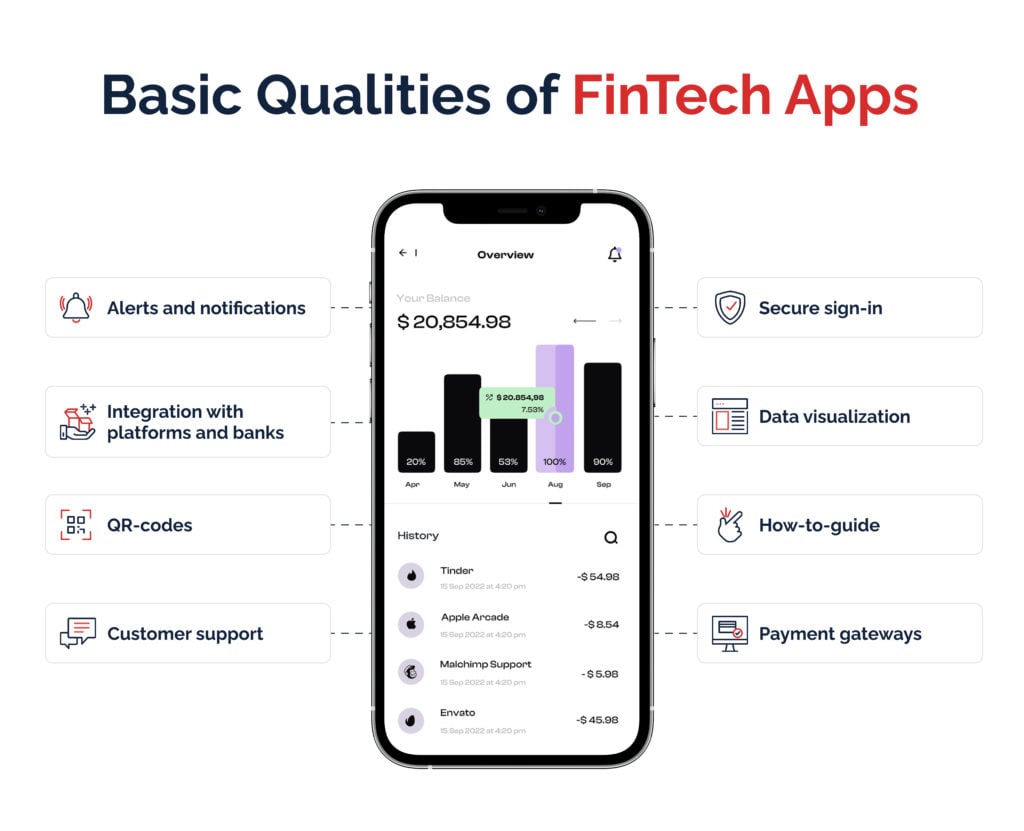 The quality of any app is of utmost importance. But what makes the app quality? Well-established plan? Well, it goes without saying. The critical thing for you as the one wanting to build a fintech app is to know the basic features the users need. What are they? We'll figure out the most critical ones, and you decide which are necessary for your app.
Alerts and notifications
Alerts and notifications are a reasonable way to collaborate with banking services to stay in touch whenever needed. With notifications, clients get important alerts. However, it's necessary to allow them to select when, how often, and which info they want to get.
Secure sign-in
The number of data breaches and hacker attacks rises when there's no security. Due to data leakage, about 15 million data records were revealed worldwide during the third quarter of 2022. We recommend implementing security and keeping users' data safe. To ensure data security, the app should have multi-factor authentication with many features like face recognition, codes, and biometrics.
Integration with platforms and banks
The prime reasons clients use mobile apps are speed and convenience. So, you need to meet the client's requirements through your app functionalities. Mainly, users are interested in basic needs, including mobile payments, finance management, loan history, and other records. Integrating with bank APIs and other platforms enhances usability for individual and business purposes.
Here are some of the use cases:
Customers can check their balances and transfer payments between accounts.
Banks provide customers with login IDs, ensuring that only customers can access their data.
With API integrations, customers can track their expenditures and set financial planning.
The functionality of bank APIs is rich, depending on the customers' needs you want to meet through the app.

Data visualization
The study shows 65% of the population are visual learners. So, if presenting finance data visually, the customers remember it better and faster. Visualization is one way to make your app competitive and simplify how we get critical data. Visualize data about users' payment history, daily transactions, and stock charts, and you'll engage more users.
QR-codes
Instead of entering card numbers, QR-codes save users time. One click and users access the app on the go. Using a camera on a smartphone, they get a notification to complete the operation. Customers feel secure using this feature because they don't have to type their private information.
How-to-guide
If you want to engage users of different age categories, a how-to guide with explanations will help greatly. You can present a quick tour of the app by showing essential functionalities. Make your how-to guide intuitive to deliver a positive experience for those likely to use your app.
Customer support
Create a 24/7 live chat and a customer support. You can combine two options – chatbots and calls allowing clients to reach the support center however they prefer.
Payment gateways
Payment gateway integration is a resource-consuming process. The company should provide data privacy, safe data storage, and reliable transactions between banks and clients. Thanks to app programming APIs offered by a provider, the payment process takes up to 3 seconds for the user's side. So, when implementing the payment gateways, you shouldn't care about expenses and time to market.
Step-by-Step Guide to Building a Fintech App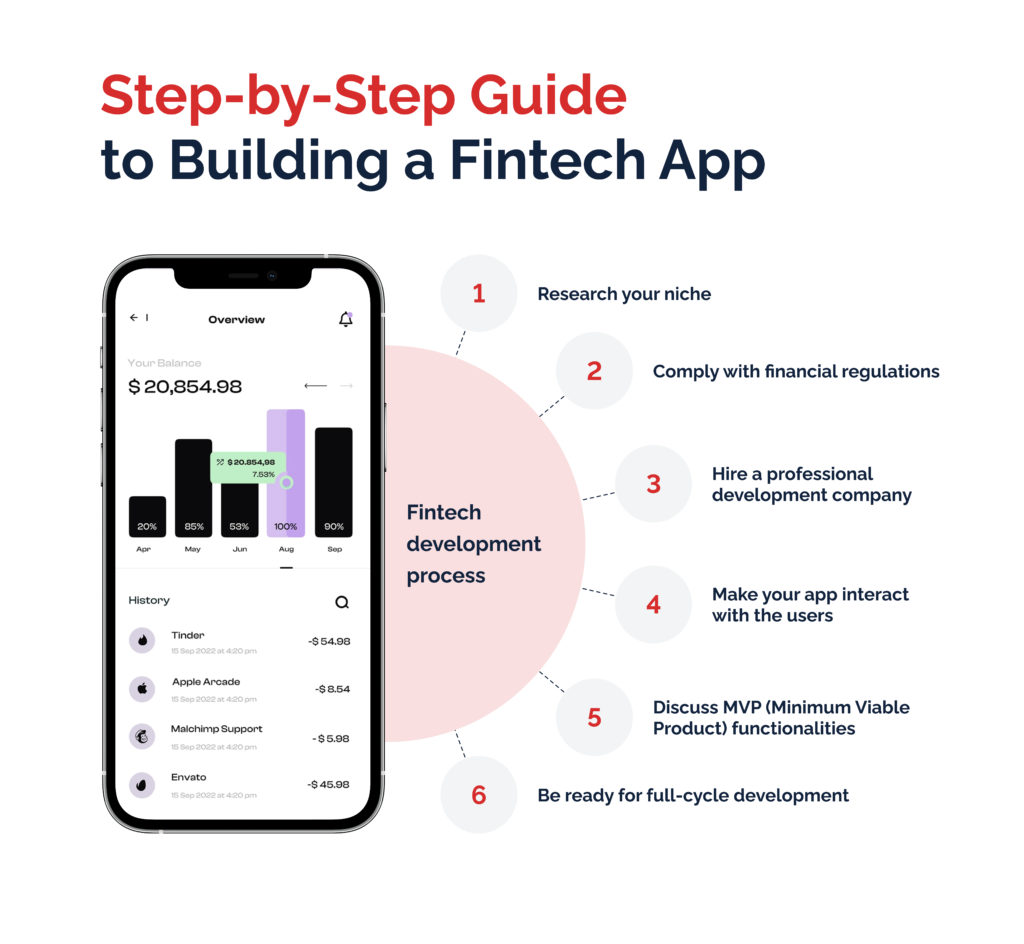 Now is a suitable time to invest in fintech app development. App development booms on the market and is more approachable than it was years ago. Now, you have enough accessible tools and resources regularly updated to meet market trends and customers' expectations.
Getting lost on the market is easy. So, we've compiled a step-by-step guide on how to develop a fintech app in demand.
Research your niche
There are many niches on the market, some of which are more filled than others. A business analyst can listen to your vision, analyze the market, and offer you the right choice. Before starting fintech mobile app development, you should consider the app type, qualities, objectives, users, and location. Such a process helps you prevent chaos in development.
If you require professional assistance, we offer to hire Keenethics business analysis services to have the solution with winning potential. Let us prove our expertise in BA and show you the benefits of business analysis consulting.
Comply with financial regulations
Fintech apps imply compliance with critical financial regulations to avoid mobile banking violations. A well-versed web development company like Keenethics will familiarize you with governing constraints and policies, allowing you to reduce costs and time for legal hurdles and restrictions.
Hire a professional development company
You can hire freelance specialists to help you to set up certain processes. But a better approach is to hire a professional web development team that will offer you a scalable and dependable solution for your project. Don't save money on quality. Quality doesn't cost little. It's better to pay more and get a professional custom approach than pay twice and fix the mistakes of the former company you cooperated with. Hiring a web development company, you get a whole team, including developers, project managers, designers, business analysts, quality assurance specialists, and others. Everything depends on your budget, so there are vast opportunities for advancement. Moreover, the company will guide you through the right development process. Please note freelancers are okay in some cases. But an in-house team is more engaged to meet your demands and achieve the best results.
Make your app interact with the users
You can be overfocused on app qualities and architecture and forget about the interface for a potential user. But the design is also a critical aspect. The app can have all the needed features, but the users will only use it if it has good navigation. So, design services are necessary to set a good interaction between a user and a system. The team should offer you several prototypes based on agreed decisions.
Discuss MVP (Minimum Viable Product) functionalities
The Minimum Viable Product is the scope of the project with enough features to deploy on the market. The main objective is to create an approximate scope of work so that the team will have enough time to make it time and make it all affordable. Afterward, you'll integrate everything you want and enhance the app interface. Furthermore, MVP is a sound solution because later, you can conduct user surveys, test your project and improve it based on usability and user experience.
If you have a business idea for MVP, we're here to start working on it.
Be ready for full-cycle development
Launching the app doesn't mean you've arrived. It's only the start. Clear and actionable tools help your product be successful. Full-cycle development is necessary to set the right startup journey and product development process. The full-cycle development consists of 4 stages: business analysis, UI/UX design, development and testing, maintenance, and support. Let's explain briefly.
1 Stage. Business analysis. A practical tip is to have a clear picture of the product you want to develop. We analyze your business to set decisions matching your requirements best. As a result, you get solutions to the main pain points, a practical vision of the business idea, and the organization of all critical processes.
2 Stage. UI/UX design. Once you have discussed the scope and details of your product, it's time to find the optimal way to meet your requirements through the design. Usually, the team creates mockups and prototypes to visualize your future product. The goal is to develop an interface offering the user an exceptional experience.
3 Stage. Development and testing. During the development stage, the team discusses programming languages and tools to set the right architecture for your software. The project manager controls if the team has all the necessary resources to implement the required features. The main task during testing is to check the software for bugs and determine if the quality matches the requirements.
4 Stage. Maintenance and support. It's a final stage of a full-cycle development process that may last forever. Regardless of the stability of the product, it may face unforeseen bugs. So every project needs updates from time to time. This way, you need to hire a reliable software development company to make your product successful over the years.
Try not to visualize success right away. Creating a fintech app is a costly undertaking. It requires time to get satisfactory results. Even after project deployment, you should always work on its improvement.
FinTech Product Development Processes Challenges
While developing and managing the fintech product, companies face challenges. But please mind that the list still needs to be completed. The challenges depend on product scope, requirements, and other factors.
The following challenges are the most common ones. Why should you know them? To understand how to address them. So, let's discuss them in detail.
Regulations compliance
Fintech app development differs from other software development, and regulations are the proof. It would be best to consider various regulatory bodies when developing and deploying a financial software system. The regulations vary depending on the location of your business. Another challenge is that regulations and policies change over time, and sometimes it's challenging to keep up with them. However, remember, there's no challenge without a solution.
Big Data and AI integration
AI and big data automate many operations, including about 80% of physical operations, 70% of data processing, and 64% of data collection. AI and big data make the innovation puzzle complete. They have a strong impact on fintech, opening new niches like autonomous finance. But the challenge is that usually, fintech organizations delay big data and AI integration because it requires expertise and constant maintenance for their effective usage. Because of their complexity, companies should deliver training for employees to understand and use it efficiently. Investing once, you win. By integrating AI and big data, you get fewer risks and human errors, available customer support, and effective automation of repetitive tasks.
Enhance user retention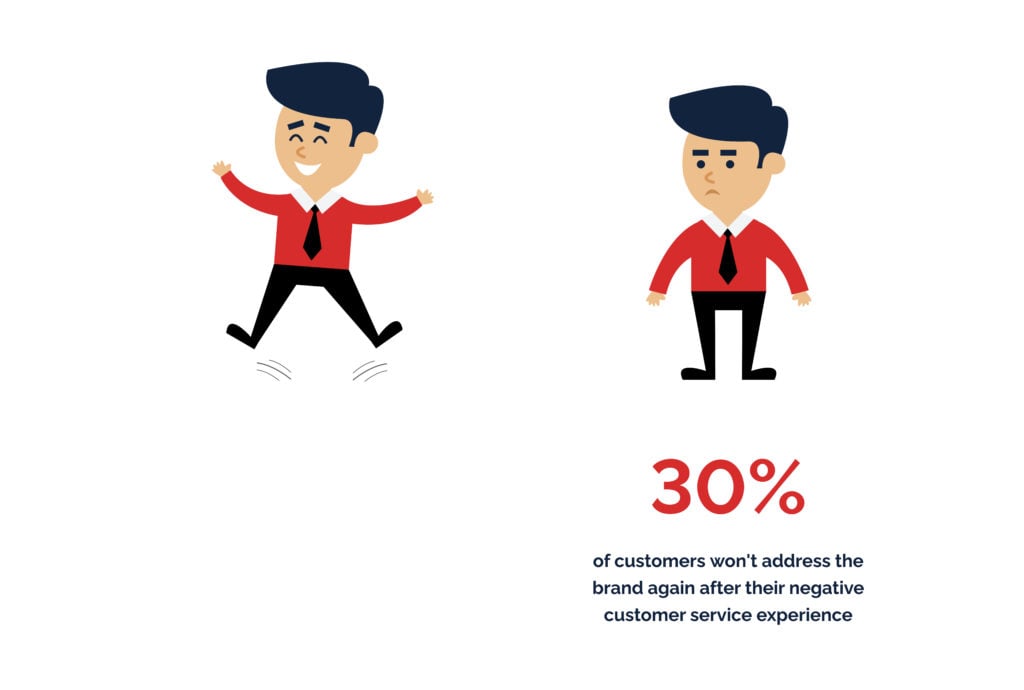 30% of customers won't address the brand again after their negative customer service experience. So the question is how to make your app user-centric. Customers want products catering to their demands and needs. Figuring out potential problems is one thing, but narrowing them down and finding the critical ones is another. The usability and usefulness of the app are the main criteria for retaining users. You can integrate a better experience through user-friendly design, gamification elements, and custom offerings. How can you use the best methods for engaging users? The alternative is to analyze competitors, evaluate your experience as a user, and select the best features for your app.
Here's a tip for all the challenges mentioned above
Hire a legal expert team who will guide your product through the regulatory nuances. As they're responsible for monitoring the market and staying up to date with the policies, they'll advise you on the smart changes required for your product. Also, regtech makes the ground for a stable fintech market, warning about the potential risks and improving the current financial processes in the institutions.
Important Fintech Trends
Fintech is a constant struggle between convenience and security of the data. As banks adapt to evolving regulations, the clients will benefit from the creation of APIs for their data and other trends we discuss below.
Artificial intelligence (AI)
AI will enter the market as mainstream, making operations smarter and well-monitored. Thanks to automation, it reduces risks by identifying frauds and hacker attacks. AI solutions can process financial forecast analysis and provide smart short or long-term predictions based on findings. AI offers a more user-centric approach since it can record all the interactions between the clients and the system and make accuracies according to user demands. Using an interface, AI predicts user behavior to offer a personalized experience and provide detailed insights into data. A chatbot is a great tool accessible 24/7, responding to customer queries and enhancing communication between a bank and a client.
Virtual and augmented reality
These technologies will reshape organizations and greatly blur physical and digital banking barriers. VR simplifies the way users receive info. The most common example is QR-code scanning. The device recognizes the patterns of the code and interacts with it by opening the link in the browser. Through VR, a trader can visualize the data and assess it. Also, many banks have AR apps helping clients find the nearest banks and scan info about their services. In the future, virtual and augmented reality will become useful for data analysis, data visualization, virtual meetings, and the accessibility of complex data.
Blockchain
With low processing fees, blockchain is a fast and global leader in the fintech industry. Cryptocurrency and bitcoin are widely-used cases, transforming financial transactions worldwide. Through digital currencies, blockchain technology can reduce transaction costs and speed up payments. Blockchain allows bank institutions to create a platform where customers can buy or sell cryptocurrencies and use other payment methods like Bitcoin. As a result, banks win, getting thousands of crypto transactions.
Smart contracts
Smart contracts carry out operations in the blockchain. These are computer algorithms controlling and verifying consumer data automatically. Without paperwork and input from third parties, the algorithms ensure the fulfillment of obligations assumed by the parties signing the contract. All terms of transactions must be formalized and translated by appropriate program code. The technology can reduce the financial, administrative, and time costs of the participants when fulfilling the terms of the transaction.
The Fintech Apps Market Future
Although it's hard to predict the fintech market, some predictions are clear. The market is going to expand, as it does now. More companies will take the fintech app development niche, but showing a difference in the market will be a bit complex. Only think – now, the sphere expands, and many tools for its development appear. The cost is expected to rise, but it's nothing compared to how we can transform our lives using technology. Solutions like AI, robotic process automation, virtual reality, open banking, smart contracts, and other solutions will only evolve in the future. So, don't hesitate to use the chance to drive the market.
Conclusion
Well, how can you succeed in the fintech industry? Earlier, we defined some existing challenges in the field. So the answer is to handle them. Do you want to make a difference with the fintech app development? You must comply with regulatory changes, blur the boundaries between offline and digital banking services, and increase access to digital financial services.
Getting started is an important step. We have years of experience developing custom solutions as a web and mobile development company. If you need help with your queries, we're always eager to respond to them. Only those businesses that do nothing fail to succeed. So, make a click, contact us, and entrust your project to dedicated specialists.
Have a smart fintech idea in mind?
Share it with Keenethics. Let's advance the fintech market together.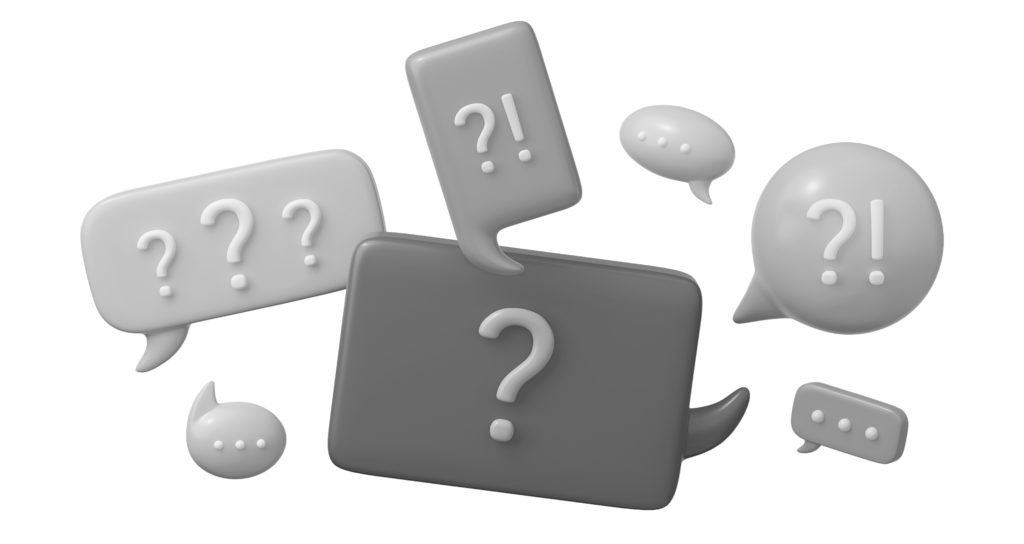 FAQ
Definition of a FinTech mobile app?
Fintech, also called financial technology, enhances customer experience and moves banking and financial services to a digital level. It improves and automates usual processes in banking, from tracking transactions and loan history to financing management and other records.
What is the cost of FinTech app development?
Fintech app development is extensive work, requiring a corresponding budget. Since we can only set a definite price by analyzing your project idea, we'll provide the price range for fintech mobile app development. If considering the cost for MVP (Minimum Viable Product), the development takes at least 6 months, and the price starts from $50,000.
How to make money through Fintech apps?
There are many ways fintech makes money, but we'll provide only some of them:
interchange;

subscription fees;

the fees for payment processing and funds;

credit card fees;

trading fees;

API connection fees;

robo-advisory fees;

third-party fees;

interests, and more.
If you need advice, you can contact fintech marketers or read the following article.
How to hire a professional fintech software development company?
Experience is only one of several required factors. But there are other critical criteria like the competence of the specialists in tech stack and the modern perspective on emerging technologies.
We have the following 4 tips to help you define the right fintech software development company:
1 Look for companies with at least 5 years of experience in fintech software app development.
2 Study how they can approach your demands.
These and related questions will show how the company approaches customer requirements:
Look at their customers and check the solutions they've delivered.

Are the projects personalized?

What is the client's feedback, and how long have they maintained partner collaboration?

What was the project size, and which challenges they accomplished?
3 Assess the communication & collaboration process.
Look closely; if there're communication gaps, your project may suffer. The best is to assess if the company's communication and cooperation styles match yours. Is the team accessible through many channels? Who is the contact person, and how long should you wait for a response?
4 You can see the ratings of the company in search engines.
Company reviews are a great way to check the company. Different parties can write about them, including current and former employees and small and large businesses. However, be subjective about negative and anonymous reviews. Evaluate why a company isn't a good fit for some customers. Here, the dates of the reviews play a key role, and new reviews are usually more valuable because they show the company's present image. Based on older reviews, you can compare if the company improved some features written by the clients. Consider the company's experience as well. It's preferable if the company has more than 5 years of development experience. We wish you success in finding a reliable fintech company delivering stable solutions and understanding your business objectives from beginning to end.