8 Meteor Apps: How Do They Make Use of Isomorphic JavaScript?
Did you know that Mazda's car configurator is a Meteor application?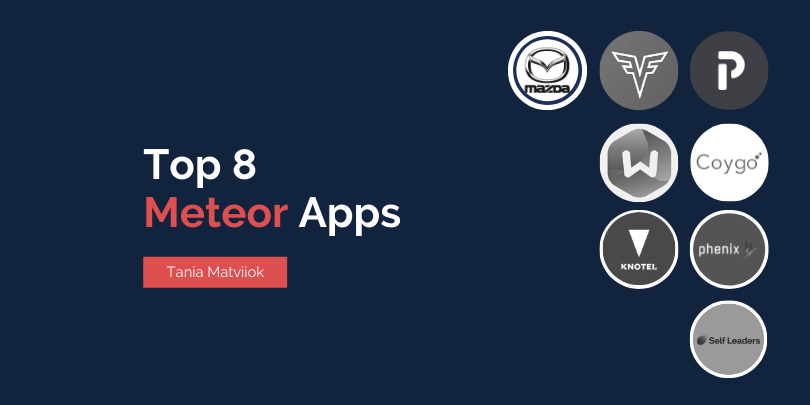 Among Meteor JS examples, there are not so many well-known names as among React JS websites and Node JS app examples. There is a clear explanation for that. Firstly, Meteor is younger than Node and of almost the same age as React, but the developer community did not grow that fast. Secondly, a lot of people would speculate that Meteor is hopelessly dead. Only a few developers and companies understand the true potential of Meteor JS development, and those who do — benefit greatly from it. One of those companies that support and use Meteor is Mazda. So let's start with how Mazda uses Isomorphic JavaScript and Meteor.js, and then, we will look at other impressive examples of this technology put into practice.
Mazda
Mazda Motor Corporation is a huge company with a century-long history, over forty thousand employees, and over a million cars produced annually. It is a complex system, with many production plants, distribution sites, and official representatives worldwide. Among the smaller elements of this sophisticated system, there are car dealership websites, car configurators, CRMs, and plenty of other software solutions. One of such — Mazda's Car Configurator developed in 2016 by a Dutch software development company — is a great example of a fast, reactive, and user-friendly Meteor JS app. This configurator is the first of its kind because it combines a static marketing website with a reactive selection of technical factory options. The entire site is a configurator here, developed with ease of use in mind. The idea was to make this website very functional and full of rich content — the scope of work was huge.
According to Rahul Choudhury & Laurens van den Oever of Q42,

So what platform do you choose when there's limited time and such a large scope? Meteor of course. It allows you to spend more time on building new features and functionality for the customer and less on technical issues, since it's designed to solve a lot for you.
Plutio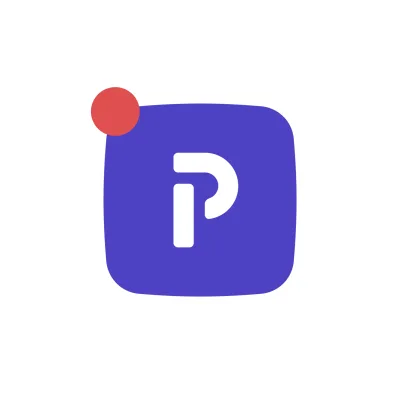 Plutio is an all-in-one platform for business management. It lets users, mainly freelancers and small teams, create and manage projects, track working hours, manage invoices, create proposals and contracts, communicate with team members and clients, and collect feedback via survey forms. Basically, it is software for customer relationship management, project management, task tracking, legal documentation management, invoicing, and communication — everything a small-to-medium business may need. Evidently, reactivity is the number one requirement for software with so many users and simultaneous processes. Meteor is what allowed the company to implement this reactivity. Plutio is listed on Meteor's website as one of the top Meteor apps.
According to one of Plutio's users, one of his favorite things about Plutio is

State-of-the-art future-proof technology stack: Node.js, Meteor, Express, MongoDB, HTML5, etc.
WorldLabs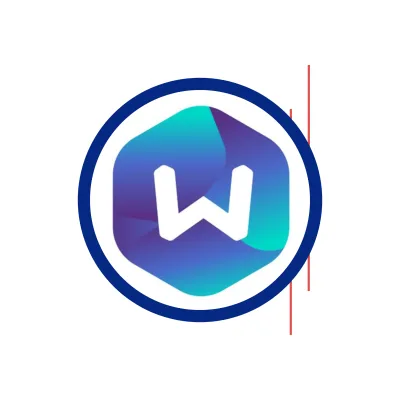 WorldLabs is a one-of-a-kind platform for innovation development. It is a business incubation platform, which lets start-uppers voice their ideas, connect with investors, and find partners. At the same time, it helps organizations find business ideas that they would like to support or work with. In general, it fosters the advancement of technologies and communities by giving everyone the right to showcase their innovative idea. This platform also offers an opportunity to create and manage entrepreneurship contests. Evidently, this platform has to be performant and reliable in order not to let down entrepreneurs who trust WorldLabs with their ideas and personal data. This is why the front-end and back-end of this business incubator are built with Meteor — a simple and efficient cross-platform full-stack framework.
Knotel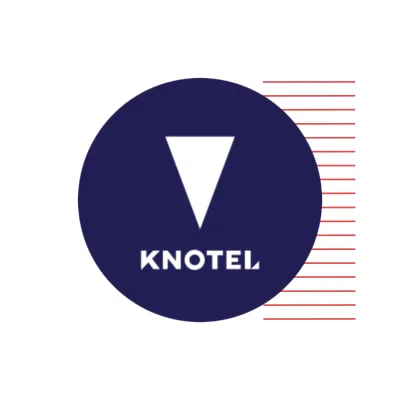 Knotel is a real estate platform for corporate users, which lets tenant brokers and property owners meet each other halfway. Based on the principles of a shared economy, Knotel offers businesses a great deal of flexibility. It is often called Airbnb of commercial real estate. The target customers of Knotel are small companies of up to 50 people, who do not want to be tied to some real estate property but pursue flexibility and freedom. This feeling of freedom is further strengthened by the fact that Knotel, as an intermediary, takes over most organizational tasks. This way, the client company may focus on what matters the most — business development. To provide the best service to their clients, Knotel makes use of Meteor and Apollo.
SelfLeaders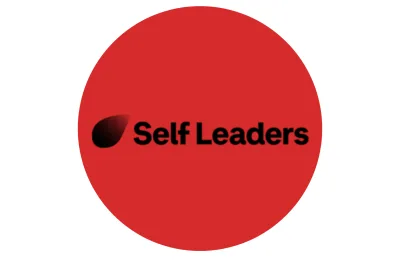 SelfLeaders is a company, which aims to empower employees to take responsibility, to collaborate effectively, and to develop a new type of leadership. The company offers corporate training services where it educates employees on the matters of emotional intelligence, leadership, corporate values, and many others. The company offers a lot of tools, and one of these — The Values Tree — is built with Meteor. It is a Meteor mobile app for Android and iOS, which helps employees understand and develop their personal values, motivation, and growth.
Phenix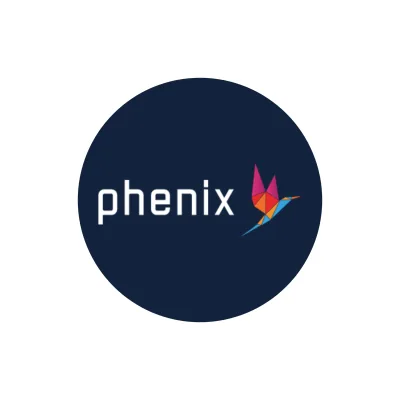 Phenix is a Meteor web app for scalable real-time video streaming in several ways: peer-to-peer, sync-watch, multiparty-chatroom, and others. The goal of Phenix is to minimize video delays and to maximize quality, and the company managed to achieve it. This brand is trusted by such large corporations as Disney, ABC, Ubisoft, and Sony. The platform can be trusted because the technology behind it ensures stability and security, however huge the data load was. Meteor is one of the key reasons for Phenix's success.
CodeSignal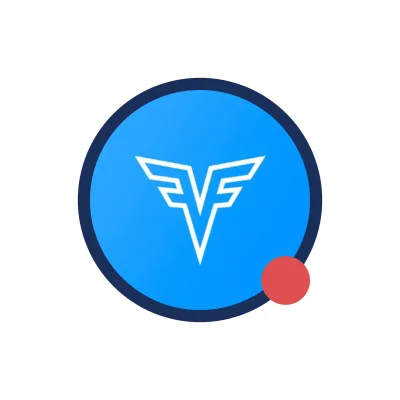 CodeSignal is one of the global leaders in technical recruiting. This Meteor JS app lets recruiters create, automate, structure, and scale technical interviews in order to optimize and accelerate the hiring process. CodeSignal gives an opportunity to save many hours usually spent on technical screening and contacting interviewees, to find skilled candidates, and to reduce subconscious bias. The system is embedded with a few useful tools, such as an interview recording tools, plagiarism checkers, certifications, and multiple language support. Potential employees can also complete technical tasks here. In general, CodeSignal lets recruiters keep all the relevant information and processes gathered in one place.
Coygo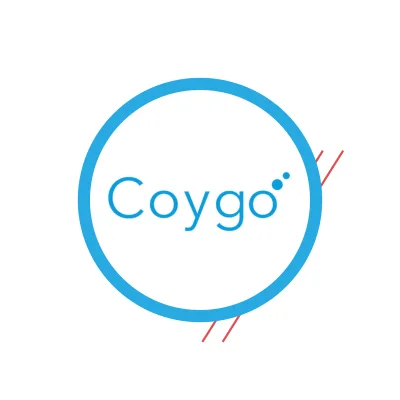 Coygo is a FinTech application for digital asset trading. It offers a powerful set of tools for financial data analysis, tracking, and management. Coygo supports multiple cryptocurrencies, such as Kraken, Bitstamp, Gemini, KuCoin, Binance, and BitFinex. The platform offers one simple but multifunctional interface for all kinds of exchanges. Yet, there is one thing that the company values more than users' comfort — data security. This is why Meteor is the technology of Coygo's choice, and so, Coygo joins the list of Meteor examples.
To Wrap Up
The eight Meteor JS examples listed above prove: the main reasons that people choose Meteor web development are security and reactivity. Even though Meteor is less popular than other JavaScript frameworks., the opportunities it offers satisfy all business needs. In any case, if you are not sure which technology would suit your business idea, do not hesitate to ask technical professionals for help. As a part of our Project Discovery process, our developers will be happy to help you choose the best technology stack.
Do you need help with Meteor app development?
We have been watching this framework since it was introduced, and we kept watching it when everyone thought it was at a standstill. We believe that our experience can be of great use to you.