4 Reasons to Use Node.js for E-commerce Platform
Check out the main reasons for building an e-commerce website using Node.js in detail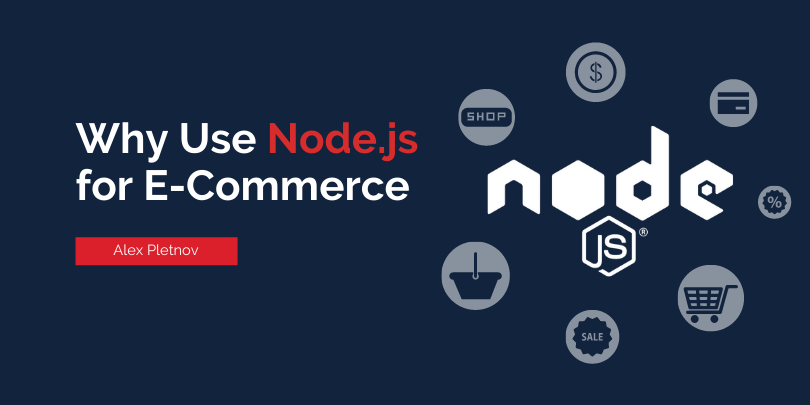 The modern world is characterized by a range of businesses. However, the main feature of almost all types of companies is digitalization. These days, digitalization helps increase sales, brand value, and even more. Businesses attempt to opt for e-commerce to involve clients from different parts of the world. The reason for this is that almost everyone does online shopping. It is not only convenient but also helps save time. So, the e-commerce industry is bound to grow even more soon. Realizing this tendency, businesses opt for Node.js e-commerce to take advantage of this environment.
Yet, there are many e-commerce websites, and thus, it might be difficult for businesses to outperform them. However, if they choose the proper framework, they might make their website stand out and attract more customers. This is why a growing number of websites related to e-commerce are built on Node.js.
Node.js, without a doubt, is widely used by developers worldwide. An increasing number of users choose Node.js since this open-source server environment has several benefits. With the help of the given JavaScript environment, you can build performant and scalable applications. That is why the number of developers who prefer using Node.js increases each year. So is e-commerce using the Node.js framework a good option? Let's find out together.
What is Node.js?
Firstly, let's determine the essence of Node.js. So, Node.js is an open-source Javascript environment utilized for non-blocking, event-driven servers. As freeCodeCamp points out, the formal definition of Node.js sounds the following way:
Node.js is a JavaScript runtime built on Chrome's V8 JavaScript engine.
Node.js offers scalable apps that have a great source of JavaScript library modules. In addition, it helps build applications more efficiently for the Web 2.0 era since this framework makes event-based, non-blocking I/O-heavy applications.
What is E-commerce?
E-commerce is believed to be a complex system that requires reliable technology to ensure that all pieces work together. Over the last couple of years, e-commerce has become an important business strategy. This platform can offer customers plenty of options at realistic prices. In addition, e-commerce is an excellent way of handling your sales since it is open 24 hours a day.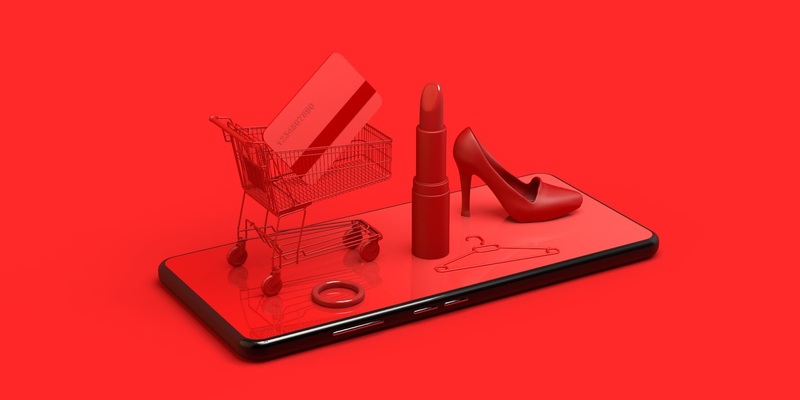 Maybe that is why e-commerce websites and mobile apps sometimes have an advantage over offline stores. As the research indicates, there are more than 7,50,000 e-commerce companies worldwide up to this day. This figure is impressive, and the growth of e-commerce stores might suggest that it might even increase with time.
E-commerce Challenges
Further research published some other data about the growth of e-commerce in the future. In particular, Meticulous Research identified that "the global e-commerce market is expected to grow at a CAGR of 11.1% from 2018 to 2025 to reach $24,265.12 billion by 2025." Thus, it is evident that those businesses would also have to think about the right technologies to choose from while executing the website or app, which would be attractive to customers.

Here are the two most common challenges in e-commerce.
Customers' Exploding Expectations
Retailers worldwide intend to create a sharp brand image that would eventually offer an excellent experience for customers. These days, customer experience matters the most. Yet, many businesses fail to meet customer expectations. They simply cannot create the same customer experience, just like some mighty tech giants like Amazon.
Personalization Approach
Customer experience is also strongly associated with personalization. However, at the same time, it is necessary to ensure that you do not create an over-personalized experience. The excessive amount of online ads might irritate customers. This way, businesses may fail to develop positive relationships with their customers and make them feel not valued.
Choosing to build an e-commerce website might be a good strategy, though selecting the right technology may be one of the most critical decisions. This article will convince you to consider using the Node.js e-commerce platform.
Node.js E-сommerce – 4 Reasons to Use Node.js for E-сommerce
As mentioned above, Node.js is the best platform for many reasons. This primarily refers to e-commerce websites and apps. Why? Primarily because Node.js works for both backend and frontend coding. In addition, this framework can be used for online endeavors and content administration.
On the whole, Node.js lets you develop scalable applications. For example, Node.js might be a perfect match for chats, streaming mobile applications, and other apps. Now, let's consider the main reasons why Node.js is suitable for e-commerce.
Performance
Node.js is perfect when it comes to multitasking. Unlike other platforms, this JavaScript environment does not presuppose high costs to ensure incredible outcomes. For example, Node.js might help the business create a great website or app that includes various features related to e-commerce. To be precise, they might range from the basket to choosing payments. Developers responsible for ensuring practical and attractive e-commerce websites have to choose the technology that correctly serves such tasks. In this case, Node.js is a perfect choice. Since Node.js can deal with different operations simultaneously, this platform has proven ideal for e-commerce development.
Scalability
Another feature of Node.js which helps to outperform other platforms is scalability. Because this JavaScript environment manages scalability and adapts it to your business needs, this platform ensures substantial growth of your e-commerce store. Maybe that's why e-commerce websites like Walmart and PayPal are built on Node.js.
Big Community
As Node.js is very popular, many developers are ready to execute a website or application using this particular platform. Since there is a regular improvement of Node.js, the development process is becoming easier and faster. Besides, if you need any assistance in creating e-commerce using Node.js, you can always get in touch with us, and together we might make an attractive e-commerce store.
Cost-effectiveness
Wonder what might be another benefit of Node.js apart from scalability and availability of a massive number of Node.js developers? By allowing e-commerce websites and apps to release updates swiftly, Node.js also involves minimum costs. You have to hire only a small Node.js development company with a few developers when using this platform. This is because this platform presupposes using the same programming language for client-side and server-side coding. That is why you developers can alter their roles and thus help you save a lot of money. In other words, such an approach to creating an e-commerce website or application is considered very affordable.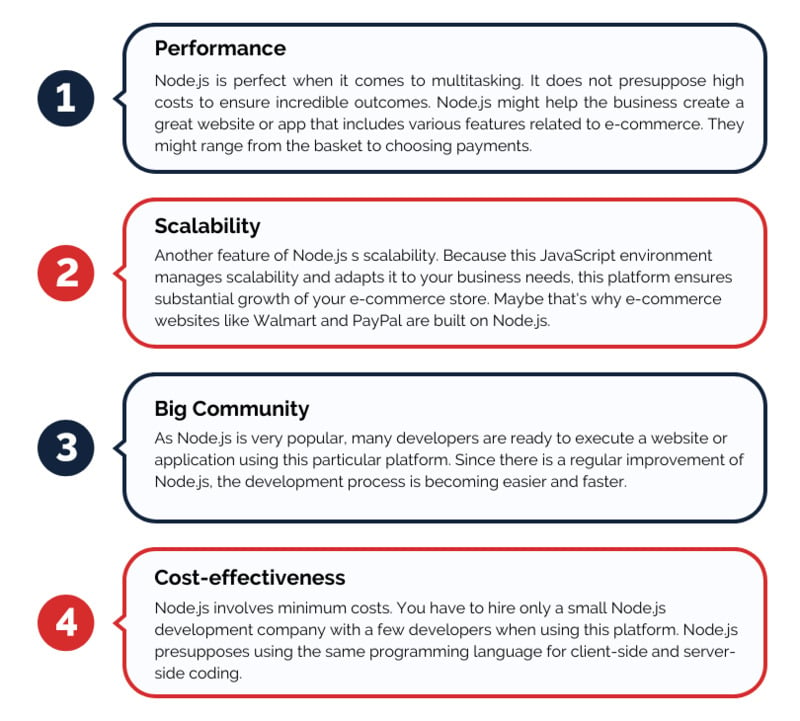 4 Steps on How to Build an E-commerce Site with Node.js
Apart from why Node.js should be used in e-commerce, there is a specific approach to building the e-commerce website with Node.js.

Step 1. Analysis of the market and the action plan

This step is probably one of the most important. To create a site that will stand out among others, you must make certain that it possesses some unique features. On top of that, you need to set specific goals for your project to ensure that the developers understand the essential requirements.

Step 2. Discovery process

This step in software development focuses on identifying the end-user, clarifying project vision, and determining risks. At this stage, the project team collects all essential information and checks if the product concept is viable.

Step 3. Development Process and Testing

This step presupposes involving UX development as well as frontend and backend development. Here, UX designers will work on the skeleton of your future site. In contrast, the frontend and backend development teams will work on the visual elements that a user will interact with and the server-side accordingly. Also, here, you will have to test your website and make sure that all bugs are tested, in case some are found, of course.
Step 4. Product launch

When all the previous steps are successfully completed, you can launch a product. Yet, remember to have a tech support group that would be ready to cope with all the problems that might occur with time.

Trend Features To Implement in Your Node.js E-commerce Project

There are also a couple of trends to consider. The main trend features to implement in e-commerce with the help of Node.js are the following:

AI Chatbots
This technology helps maintain a conversation with the customer as well as leads to a better response rate and customer satisfaction.

Push Notifications
Push notifications are one more way of maintaining communication with the user. This method allows the customer to learn any information concerning the delivery status, for example, and keep them updated about the app.

One-Click Payments
This technology, in turn, enables users to make their purchases faster and so save time.
P.S. You should consider that Node.js can be used only as a backend for an e-commerce store. This means that you also need to choose some extra technologies to ensure you fulfill other parts of the website or application.

Our Successful Projects
Keenethics has executed many projects in e-commerce using Node.js so far. One of the examples is B2C Online Store. We have worked on an equipment e-store for the American market. This web platform has been developed with the help of Meteor, Node.js, MongoDB, Reaction Commerce, and Spree Commerce. Briefly, this project involved:

the migration of an extensive database of tags and products from the old version of the store;
enhancement of the performance and security of the payment system;
implementation of different types of delivery and address verification;
and creation of search filters.
Conclusion
So, is Node.js a good choice for building e-commerce web applications? Without a doubt, yes, Node.js is known for its high performance and a stable solution for building e-commerce stores. Moreover, cost-effectiveness and a big community of Node.js developers are two extra factors that impact the increase in the use of the given open-source Javascript environment in e-commerce. Plus, because this platform has several ready frameworks, the development process becomes much quicker.
Yet, it is essential to consider that Node.js can be used only as a backend for an e-commerce store, meaning that you would also have to look for some other technologies. So, using e-commerce frameworks such as ​​WooCommerce or Magento might make sense. Anyway, there are many features of Node.js that make this platform stand out among different technologies and be used by many well-known e-commerce stores. Relying on Node.js can help your e-commerce store shine bright amid the stars.
Do you need help creating a Node.js e-commerce platform that is both stunning and attractive?
Then, contact Keenethics to receive professional help.