The Advantages of E-Learning for Business
Offering abundant opportunities and universal benefits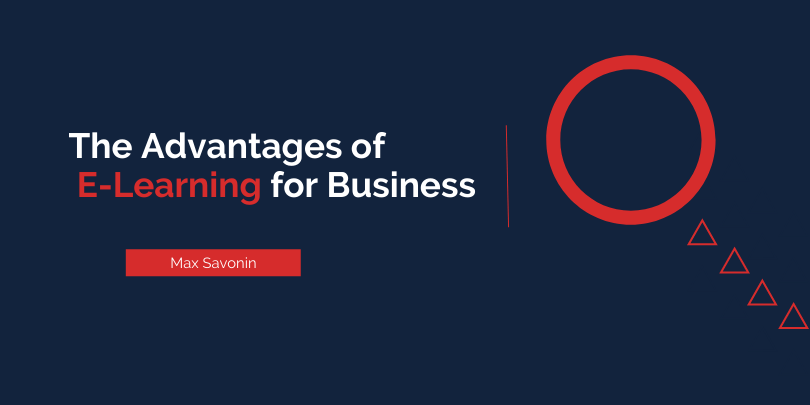 In 2019, the term "e-learning" celebrates its twenty years anniversary. Back in 1999, could Elliott Masie – an ed-tech expert who first coined this term – imagine that in only two decades e-learning would revolutionize the world?
Today, traditional classrooms are not yet obsolete, but they are steadily going that way. Young children learn to use tablets or smartphones before they even properly learn to read. HR managers can barely imagine their professional routine without online employee training platforms. What else would they use to introduce newcomers to their responsibilities or to foster the professional growth of employees?
Yet, not everyone has already been decisive enough to implement an e-learning platform in their business. If you are one of those people, this article is for you.
If you know very well what is e-learning and what advantages an e-learning platform provides but cannot decide whether to buy a ready-made solution or to build your custom one, we have overviewed the pros and cons of each option in our soon-to-be-published article: "What is Better: Developing an Educational App or Buying a Ready-Made One?". Stay tuned!
---
Talking about the opportunities that you receive together with an e-learning platform, these considerably outweigh the cost of this solution. Your HR, Partner Engagement, and Sales managers will give you a huge "thank you" for facilitating their job. E-learning can be used in the adaptation process of new employees, online learning, corporate training, compliance training, customer training, professional and personal development of current team members, engagement of partners. When properly adapted to certain needs, such a platform gives you a possibility not to teach but to inform others on what you need them to know.
There is an abundance of different options for how a learning management system can be applied.
Meanwhile, the benefits of e-learning are universal.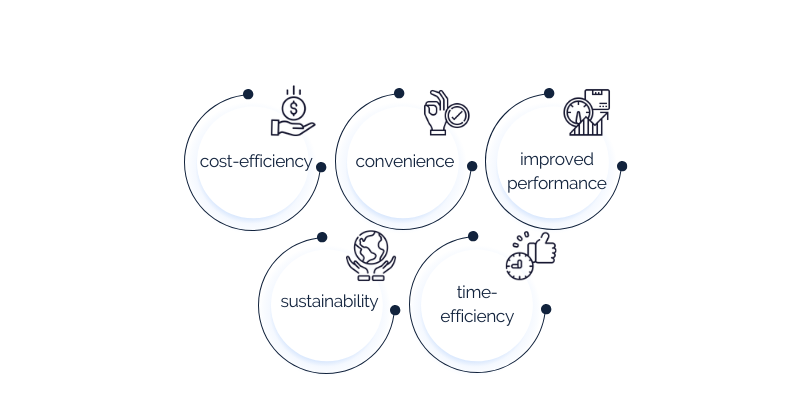 Сost-Efficiency
E-learning is much more cost-efficient than traditional classroom education. As a business owner, you do not have to pay salaries for teachers and trainers, to pay rent for a classroom, or to pay for catering and learning resources. You pay only to a team of developers working on your online training platform. Nobody said that e-learning software development is cheap. But it is definitely a worthy investment, which eventually covers all these expenses associated with the traditional classroom.
According to eLearning Industry, businesses save at least 50% in expenses when replacing traditional education with e-learning. The amount of saved costs is projected to grow even further when considering that e-learning decreases instruction time by 60%.
As for individual learners, the situation is quite similar. When the first computers cost thousands of dollars and were available only to the richest and the smartest, an e-learning system would certainly not work. However, today, when smartphones are priced at many times less and can be found almost in every pocket, the cost of e-learning drops to the point where an entire course can be cheaper than a single paper book.
Convenience
E-learning benefits employees as an online course can be accessed anywhere, anytime, and from any possible device, should it be a cellphone, a tablet, or a laptop. One can study while commuting to work, traveling on vacation, staying ill at home, or waiting for a friend at a coffee shop. What is more, e-learning courses are more personalized than traditional ones since students are able to choose their own studying pace, to skip topics that they are already proficient in, or to repeat a lesson that they failed to acquire at the first try.
In turn, e-learning platforms enable businesses to promptly collect feedback from learners or to inform them about the most recent changes. E-learning in the workplace is easier to manage and update because course changes can be implemented almost instantly. In particular, it comes in handy when the company introduces new products or services or updates information about them. If the government changes laws, an e-learning platform is the fastest and easiest way to get your employees acquainted with these legal changes. Moreover, learners can communicate among themselves and share their experience. If there is a mistake in your course, a certain page or material cannot be accessed, or some information is outdated, your employees can easily notify you about it.
Improved Performance
Online employee training platforms successfully serve different styles of learning, meaning that different students may prefer working with different types of content. With the help of an online learning system, you can offer your employees to work with videos, audios, games, texts, interactive exercises, theoretical lectures, or any other type of content they enjoy working with. The assessment can also be conducted via multiple-choice questions or case studies.
Besides, some people are early birds, while others are night owls. With a digital learning system, your employees can choose the most suitable time for them to study. Also, you cannot expect everyone to have the same level of background knowledge. In the case of traditional classroom learning, either you would make some employees waste time listening to something they already know or you would leave others without an understanding of basic things. An online learning platform solves this problem.
More than that, the learning retention rate also improves since courses are more interesting, engaging, interactive, and customized. Learners do not get bored, they neither drop out nor get distracted, and the final learning outcome is by a few times higher. Finally, a custom learning management system grants you an opportunity to measure the learning process effectiveness by instantly accessing reports on learner engagement, course completion rates, or assessment results.
Sustainability
The last but definitely not the least in the list of advantages of virtual learning is sustainability. E-learning platforms are zero waste. You do not need to print out endless piles of paper handouts, so using online training for employees helps you save the environment. Moreover, since the users of your platform do not have to commute to the place they study, they do not release extra carbon dioxide into the atmosphere. Surely, the production of electricity that you use to power the system does not go unnoticed for the ecology. However, this footprint is much smaller than in the case of traditional education. According to the statistics provided by eLearning Industry, e-learning for companies is by 90% more efficient than traditional courses in terms of energy consumption and by 85% more efficient in terms of carbon dioxide emission.
Time-Efficiency
As a business owner, you do not have to spend time looking for trainers, resources, or venues. Once you realize the need to educate employees on a certain subject, you develop a course and implement it into the system. Moreover, if it is a repetitive course, say, an introductory course for new employees, you do not need to organize it each and every time. Instead, you send out a single letter with some explanations and the link to a course. This is all the time and effort you need to spend.
As for your employees, via an e-learning platform, they are able to study without leaving their homes. Long hours spent commuting from home to school or from work to a learning center become a thing of the past. More than that, they can study at a pace that is most suitable for them personally. More than that, your learners have no need to flick through numerous reference books and manuscripts as any information can be accessed with a few simple clicks. All the information can be stored on your server or on a cloud-based platform, providing you and your users all the necessary storage, classification, search, access, and sharing functionality. Another important thing to keep in mind here is data security and safety. Then, your learning materials will be safe and sound until you decide to get rid of them.
Practical Outlook on the Benefits of Online Learning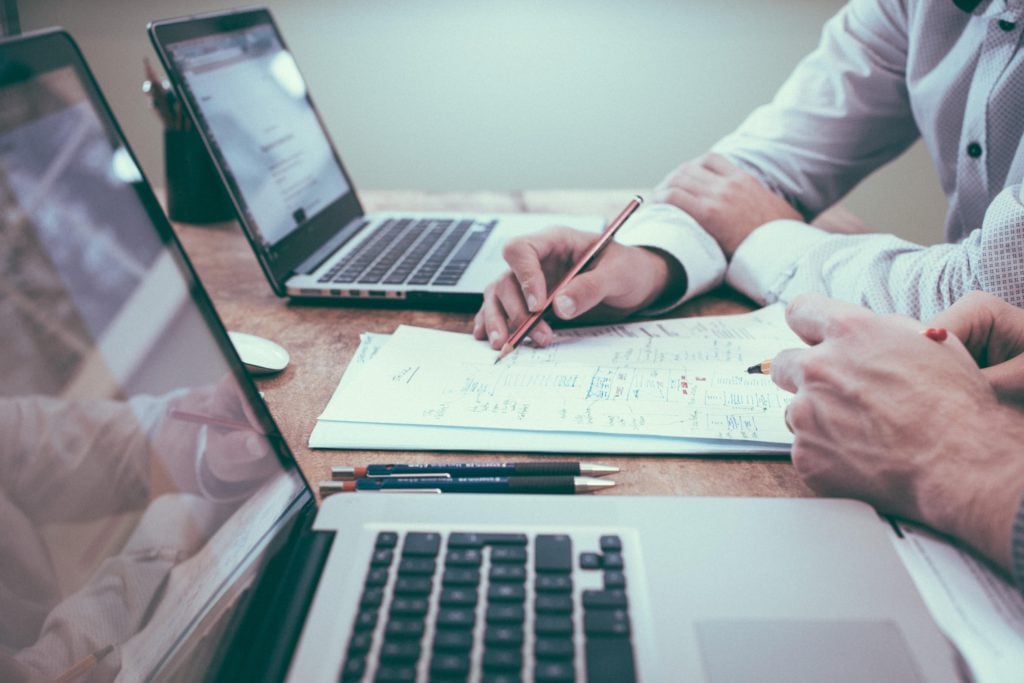 The past two years made significant transformations to the business and educational sectors. Many companies had to adapt to new conditions of social distancing and quarantine. Yet, the real question today is not whether e-learning can advance your business, but whether you can afford to ignore this great prospect. If you still haven't implemented e-learning, we want to provide statistics that can persuade you to adopt it.
The Brandon-Hall Study states that employees spend 40-60% less time on e-learning than on traditional education.
CertifyMe.net notes that 72% of organizations increase their competitiveness and keep up with new trends in the market.
As Docebo 2014-2016 Report says, since 2000, the education sector has grown by 900 %.
Corporations managed to decrease their expenses on travel, equipment, and teaching personnel after receiving all the benefits of eLearning. Besides, the globally known International Business Machine Corporation (IBM) saved 200$ million after.
With the help of actualizing e-learning for employees, workers feel motivated and are better engaged in business processes. Besides, Molly Fletcher Company reports that online learning can increase staff involvement by 18 %.
To Wrap Up
If you want to make your business super-productive, the Internet is the only place where you can achieve it. Statistics show that e-learning is a cost-efficient, time-efficient, effective, convenient, and sustainable solution for an online business. Does any of these sound like a viable reason for you to develop a custom learning management system? Do you feel like changing your approach to training employees? If you do, let us know, and we will gladly assist you with this task. Or if you have already implemented an online training platform, are there any other advantages of e-learning for business you have discovered? Tell us about those, please!
In any case, should you have any questions, suggestions, objections, or comments – feel free to contact us.
Are you interested in adopting e-training to your business and want to see all its advantages in practice?
Keenethics is a software development company that is competent in this field and is ready to help you to implement your project in practice.