Retail Software: Popular Trends
Keeping up with the latest trends in retail is not a choice but a necessity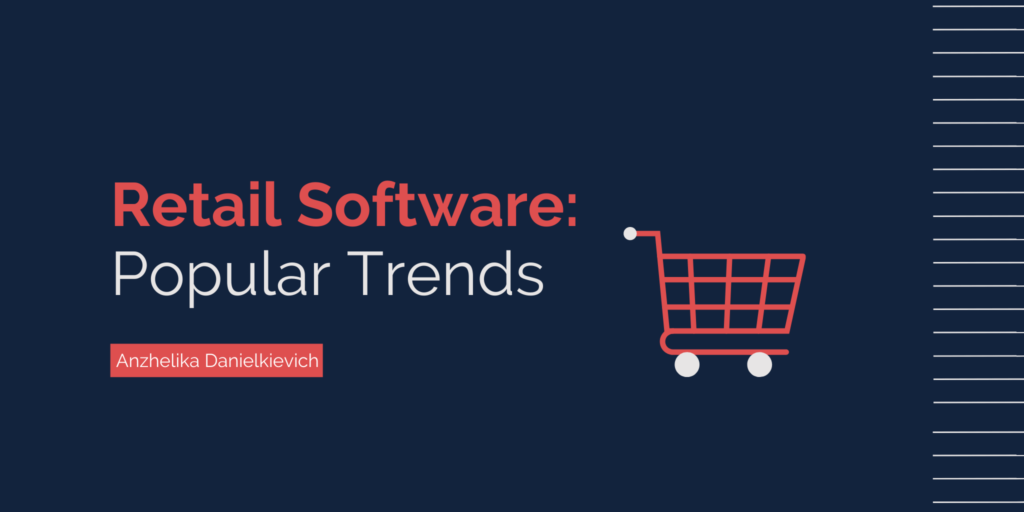 Could we imagine back in the days that the use of technology would become an integral part of the retail industry? Could we know that technology would serve as a sign of a company's future success? For sure, the retail business has faced fundamental changes over the last couple of years. Currently, we might observe an industry that heavily relies on technology.
The tendency for the use of innovative retail technologies relates to some of the challenges that businesses face all over the world. In particular, the Covid 19 pandemic has played a crucial role in the retail technology industry. An increasing number of retailers realized the significance of smart retail learning management systems and their benefits for their business. In addition, growing competition has become one of the reasons why so many retailers opted for seeking secure, high-performance wireless connectivity. Unfortunately, those retail businesses that still have not managed to follow trends in the industry might soon be outperformed by the retailers who managed to do so.
Keeping pace with the trends in retail might be one of the most urgent decisions for any business in the retail sector. If you still doubt the essence of technology in the retail industry, then this article is for you. Here, you will learn more about the main groundbreaking retail trends that businesses should consider in 2021. Together, we will discover the significance of the retail learning management system and learn more about its benefits. But before, let's have a look at the latest retail software trends:
AR-Powered Shopping Experience
Augmented Reality, or AR, is a technology that will remain the primary trend of 2021. An increasing number of consumers prefer using Augmented Reality and Virtual Reality while shopping. In particular, many consumers prefer AR because it allows them to assess products. Surely, Augmented Reality is not an innovation in the retail industry. But it remains an integral part of e-commerce offerings for retailers.
Because the pandemic has boosted the popularity of online shopping, AR technology helps retailers maintain a balance between offline and online shopping. Consumers purchase products that involve Augmented Reality content a couple of times more often than products that do not involve such a technology. The positive effect of the given trend in the industry points to the fact that digital shopping will remain popular even in the future.
Increased Use of Chatbots
Each of us noticed how the current pandemic affected in-person experiences. The retail industry is not an exception. Due to the crisis, retailers around the world were forced to cut down face-to-face customer support. Yet, to be able to assist customers regardless of their locations, businesses started to use chatbots. The main significance of chatbots is that they can serve as customer's personal assistants and meet every customer's needs. Indeed, the given function has already been a part of the retail industry long before the Covid 19 pandemic. However, the statistics shows that companies around the world still prefer relying on chatbots since they save customers' time.
We all realize that the pandemic might last for an extended time. Today, businesses have to replace face-to-face communication with chatbots if they still have not done it yet. This way, they will not only reduce the waiting time but also implement safety measures for consumers. Besides, chatbots can be both an effective way of conducting business and a way to add entertainment to the process. With their help, a company can attract a wider audience.
Do you have any questions?
If you have some questions about retail software trends, do not hesitate to contact our team. Keenethics is ready to share our insights with you!
The Use of E-Commerce Grocery Platforms
Many people have changed the way they purchase their groceries. The number of people who started to order groceries online increased by two times over the last year. Despite the fact that the pandemic slowed down a bit, the number of people who prefer ordering groceries online does not decrease. Instead of commuting to groceries or waiting in line, people worldwide find it easier to shop online.
Saving time and money is undoubtedly one of the priorities in the 21-st century for each of us. E-commerce offers consumers a chance to quit making multiple trips to grocery stores or minimize fuel and parking expenses. Such benefits are obviously very appealing to modern consumers since they enable them to focus on far more essential things.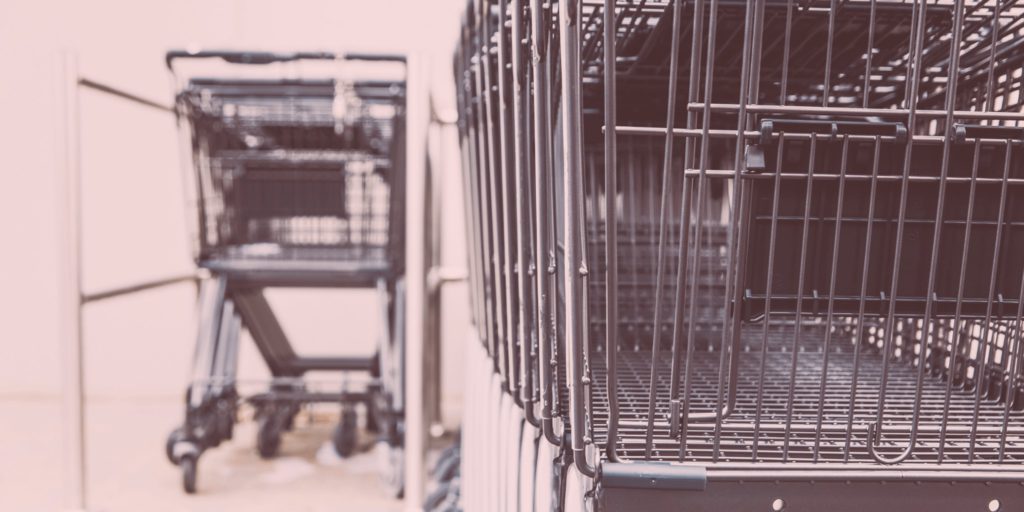 There are several benefits of such a trend for businesses. Companies no longer have to have offline stores and spend extra money on maintaining them. In addition, there is no need to hire employees that would work in such stores. Instead, grocery e-commerce presupposes relying primarily on websites or mobile apps. Considering the given trend, it is obvious that there would be an increase in delivery services in the long run. Thus, such a trend might serve as an opportunity for businesses to acquire and retain online grocery shoppers.
The Need for the Retail Learning Management System
The retail industry requires you to meet the challenges that arise on your way and follow trends to thrive. The modern retail industry presupposes a company being aware of the significance of the retail learning management system (LMS). Before mentioning why there is a strong need for the retail LMS, I would like to explain its essential features.
In brief, a retail learning management system refers to a platform that involves a lot of training and education tools for people working in the retail industry. Businesses use these retail learning tools to provide their employees with regular training. With retail LMS, retailers increase employee professional competence and systematize learning. For example, they can subdivide online training into modules. The main focus of retail learning is put on inventory management, customer relation management, and point of sale. Have you been wondering if all of them are that significant for the retail industry? The answer is yes. All these tools streamline the process of running a store or an online business. And now, let's move to the discussion of LMS benefits. With LMS in retail, you can:
Provide quality education and training
LMS for retail assists business owners in their goal to provide quality education and training for employees in one place. Without a doubt, purchasing inventory, checking out customers, and keeping track of finances might be tiresome tasks for businesses. Newcomers might find it difficult to dive into all processes without someone's assistance. This is when LMS might help.
The retail learning management system saves time. It helps business people make sure that employees are ready to meet consumer's demands. Instead of organizing training sessions for each employee separately, you can use a single LMS where you will track their progress and check necessary data without asking someone to help.
Bring growth to your retail company
Regular training sessions using LMS allow your employees to keep pace with the news and trends of retail. Knowing a lot about recent retail tendencies, your workers can offer clients a unique experience. What result will you get? Your business will stand out from the competition. Meantime, your employees will always be ready to implement the gained knowledge in practice.
Improve effectiveness and ensure high competence
The retail learning management systems assist retailers in keeping employees' professional competence on a decent level. Regular training sessions and knowledge checkups allow businesses to make sure that their workers are skilled enough to perform their daily workload. If some gaps in their knowledge are identified, an employer who uses LMS knows what efforts should be put to eliminate them.
To Wrap Up
Retail software solutions are not a helpful tool for business but rather a necessity in the retail industry. With the right approach to business, companies can harvest only the benefits from the current pandemic. In addition, implementing the right retail learning management system will bring long-term value to a business. That is why most retailers aspire to provide education and training experiences with the help of innovative retail LMS technologies.