5 Reasons to Build Your Own Cloud-Based LMS
Is building your own LMS worth your money and effort?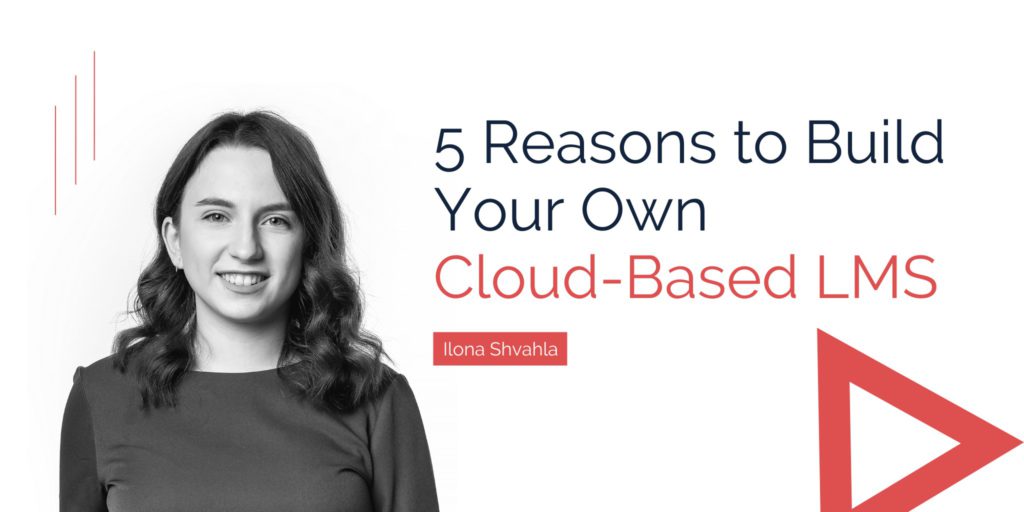 Recall the last time when you were looking for a job. Among the job offers you saw, was there at least one that offered nothing beside financial reward? Today, employers understand that looking for a job only for the sake of money is not common. Modern people are putting the financial reward in the background. They are more interested in other benefits that their job will give them. These benefits include training and education opportunities. In job offers, employers also try to mention all perks, opportunities, and bonuses that go along with salary. Here is why: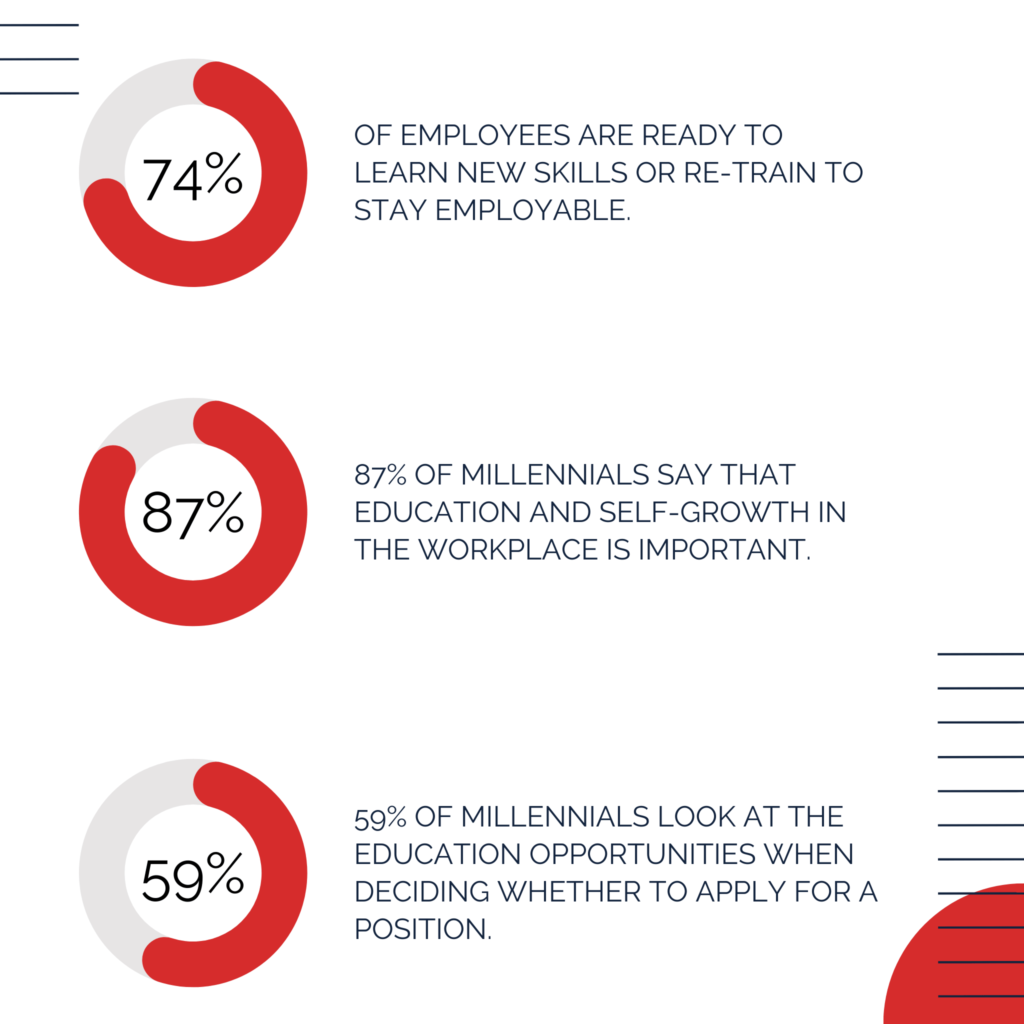 As you see from the given figures, education and training matter a lot. Employers' prior goal is to provide their staff with high-quality learning opportunities. It may help them retain more than 50% of employees. But recognizing the importance of regular learning is only halfway to reaching high retention. Another question is how to make regular learning in the workplace possible. Cloud-based LMS is the thing that gives the right answers. Before you gain insight into the reasons to build your own cloud-based LMS, I suggest having a glance at the meaning of LMS, its significance, and its use.
LMS: Meaning and Use
A Learning Management System (LMS) is a platform that helps plan, realize, control, and evaluate the learning process. With LMS, managers can keep all learning materials in one place. Every user has an opportunity to access them in a few clicks. The key goal of the system is education and training management. Providing regular training for a team increases brand loyalty, team competency, and improves client satisfaction.
LMS is beneficial both for those who track learning processes (professors, administrators, managers, employers) and those who engage in learning (students, employees, learners). The latter get the opportunity for growth and self-development. They expand their knowledge and add new skills to their professional skill set. Meanwhile, a company gets more skilled and motivated workers who drive growth in their corporate community. If you were in the role of an employee at least once in your life, you know that employers frequently raise such questions at business meetings: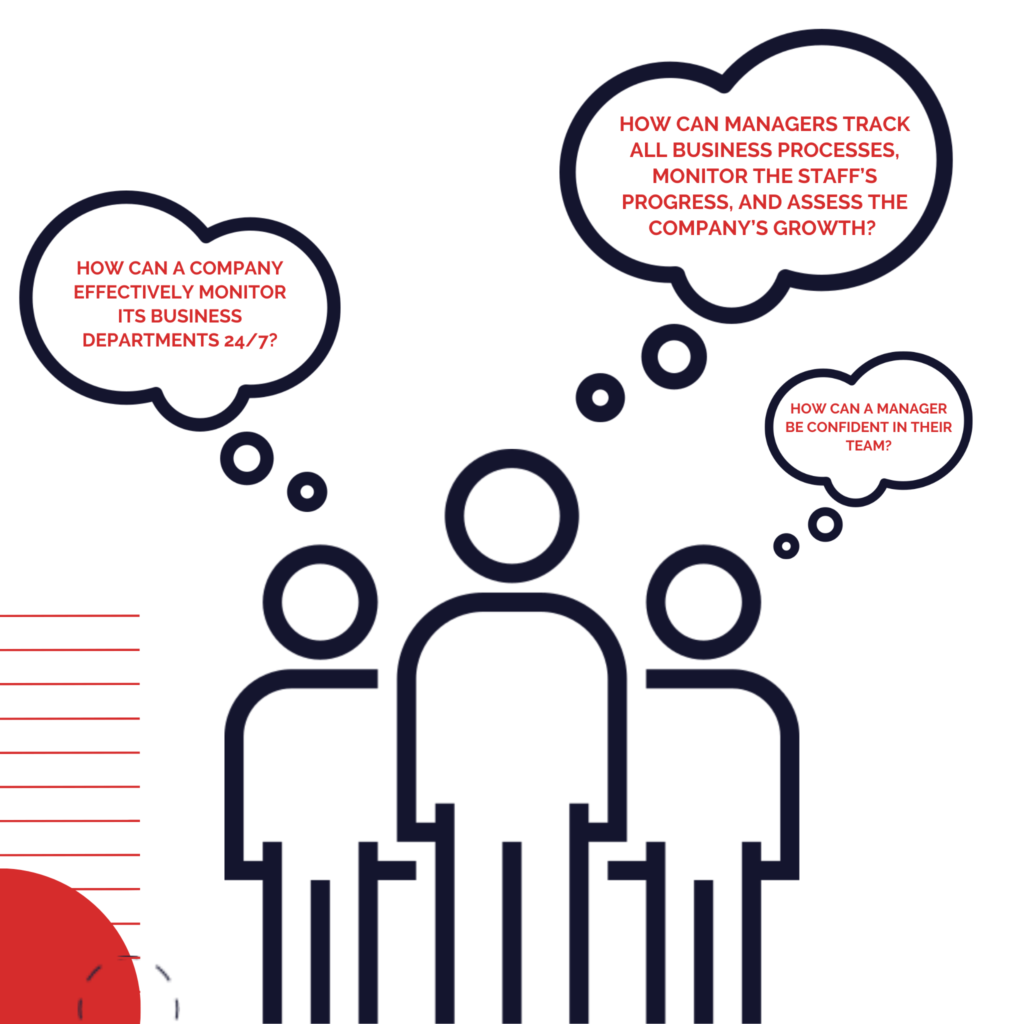 By adopting LMS, employers find the answers they were waiting for. Cloud-based LMS turns growth into a set of measurable metrics. Employers check whether workers' competence doesn't get lower. They make sure that employees keep pace with trends and news they are trying to introduce in their company. Employers are aware of the gaps in knowledge of their teams and can bridge them. They become ready for easy newbie adaptation and training without anyone's help. So, meeting all their main goals is now possible with LMS and other powerful custom e-learning solutions.
With LMS, a company benefits in every way. A business gets an "all-in-one" solution in its pocket. Employees become more skilled and goal-oriented. Feedback from employees helps employers improve the training materials and understand their effectiveness. They can also analyze workers' progress to check whether they need any help. To be brief, online learning management helps check and analyze learners' role, competence, and success.
Cloud-Based LMS Implementation
We now know what LMS is. And what about cloud-based LMS and why do they differ? Cloud-based LMS is an online learning system that does not require users to install any software to access it. The system information is stored on a cloud, which gives companies more freedom and flexibility. Users don't need to purchase hardware to get access to knowledge. Employees' only task is to log into the system and start boosting their skills. Working in a cloud-based LMS is effortless and intuitively understandable.
Keep in mind that the more effort your users put into opening LMS, the less motivated they are to study. Not so many people are ready to stay on a website for more than 2 seconds if it's not loading properly. How could they be willing to download and install special software?
And now, let's discuss who uses cloud-based online LMS. A cloud-based learning management system is often used by organizations of different sizes, from education institutions to large businesses. A system allows to group learners according to their role and position. With its help, you can do online course management. You can easily monitor and analyze success to enhance the learners' and company's growth.
Five Reasons to Build a Cloud-Based LMS
The best software solution is the one that matches your prime needs and interests. So, why not acquaint yourself with 5 key reasons to build a cloud LMS? You should know what pains you can solve with such software. If the mentioned reasons relate to your case, adopting this solution will be the right choice for your business. If not, you should check other ways to make a difference in your company. Before diving deeper into each of the reasons, check all of them in one picture: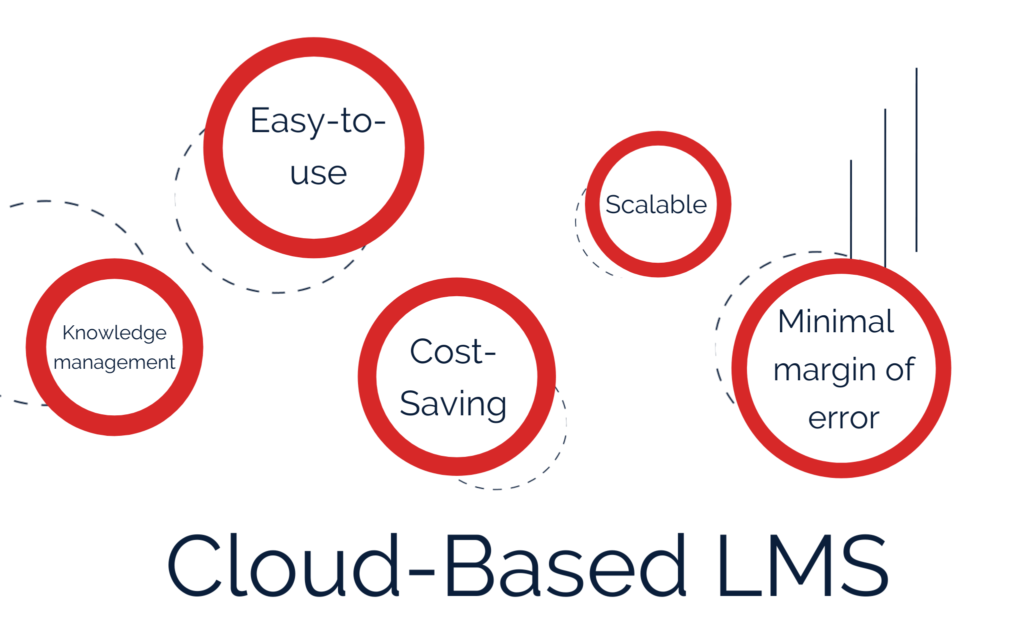 Easy-to-Use
With cloud-based LMS, you get rid of boring and complicated installation processes. From day one, you get the opportunity to organize learning and customize education. The interface of the edtech system should be intuitive to catch and hold the learners' interest. That's why the visual and functional component of cloud-based LMS is crucial for users. Cloud-based LMS solutions allow them to navigate the system easily and focus their attention on the learning process. To make the adoption of LMS even easier, you may hold a live demonstration for your employees.
Cost-Saving and Not Time-Consuming
LMS minimizes costs spent on staff training. Developing your own cloud-based LMS, you get returns on investments in the form of the real progress of your company. But the privilege of an e-learning management system is not only about dividing money into meaningful areas. It is also about making the training process much more efficient. After purchasing an online management system, the costs of maintenance drop. You don't invest in paper materials, offline meetings, physical offices, and training-related trips.
By investing in LMS adoption, you get results in the long run. When all learning materials are stored online, you don't need to purchase extra software for storing information. Another advantage is that you only make a purchase when you need this. If you buy an off-the-shelf cloud-based solution, the fee for using an online learning management system is charged on a regular basis. You pay for all the features and functions of the system, even though many of them may be pointless for your business. Developing your own cloud-based LMS, you pay once and then forget about additional expenses. You choose to integrate only the functions that you need, having no extra payments in the future.
Scalability
No matter whether a company is large or small. By purchasing LMS, you make a long-term contribution. Whenever you want to scale the program for a bigger number of employees, you can do this with cloud-based LMS. The employers present the learners with the promotion opportunity. They provide users with online training when they need it. Another point relates to the mobility of LMS. A cloud-based system has a relevant design that matches the screen size of different devices. And if you wish, you can develop a custom e-learning solution that works in real-time mode.
The Minimal Margin of Error
LMS contains a large amount of data. Consequently, this is a good resource for business leaders to make major decisions. The system can detect any kind of problem. It will outline the gaps in employees' skills and level of expertise, identify good and poor working conditions and fix everything on time. The system will also track the condition of different training programs. The best learning management systems minimize any kind of human mistake. While without them, the storage of a massive amount of data would be a challenging task.
Great Knowledge Management Opportunities
For employees, it is sometimes hard to gather and remember a vast amount of information. LMS makes content management dynamic by combining the material with images, videos, animations. LMS matches learners' individual learning styles. It makes the learning process much more engaging and effective. It helps learners to remember a bigger amount of data and teaches them to implement their knowledge in practice.
Important Note
Still, there are some issues that you should take into account when diving into online learning management. I wouldn't call them disadvantages — they are rather minor but important points. If you are planning to build an e-learning management system, consider the following:
You should make an initial investment;
Not to cope with system bugs on your own, you should look for a tech partner that offers fully-cycle development;
Sooner or later, you have to make some improvements or upgrades to the system;
Before you start working on it, you might need to teach employees to use it.
You can see that when it comes to the pros and cons of a web-based learning management system, benefits still predominate. At the end of the day, building your own cloud-based LMS is well worth your efforts.
In Conclusion
Now, businesses with ever-increasing frequency move online and build cloud-based LMSs. By doing so, they take a range of benefits that the system provides. A shift to e-learning management software simplifies education management. It may help employees understand their functions, achieve their professional goals easily. They will contribute to a company's development.
At the start, you may think that the implementation of LMS takes big investments. In fact, once you learn all the twists, you can build such a system up to your needs, demands, and budgets. The verdict about cloud-based learning management systems is clear enough. Learning management tools change the way of thinking in the business environment. They change the way users gain training and professional experience.
Are you looking for help with LMS?
Keenethics team specializes in e-learning software development. Learning becomes easier and more pleasant with our solutions. Are you ready to entrust your bravest ideas to our professionals?